Using crystals for vitality and health is a kind of holistic healing that is also alternative medicine.
People use it together with conventional medicine for ensuring overall health. The combination of crystals with that of traditional medicine is generally the finest means to approach chronic situations where alone conventional medicine cannot suffice.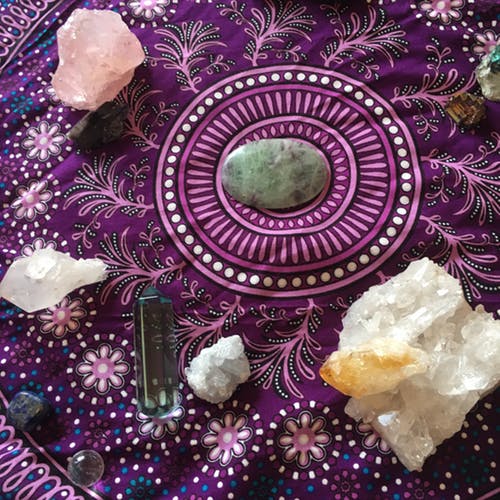 Ideal Crystals for Adequate Vitality and Health
Take a look at the different gemstones and their healing powers.
---
Read Also:
---
If you have insomnia, dental problems, or gastrointestinal problems then this is the gemstone for you. It will boost up your stamina and also provide intuition, strength, balance, and protection. Agate also helps in case of inspiration.
This will help in detoxifying the body thus can help with various forms of addictions like alcohol and drugs. Amber can also treat different chronic conditions like fibromyalgia along with being an excellent stress reliever.
This sobriety stone is ideal for addicts battling with alcohol or drugs. Besides, it can relieve pain along with managing chronic conditions like arthritis, fibromyalgia, and chronic fatigue syndrome.
If you are suffering from back pain blue kyanite can act as your savior. It helps to treat muscular problems and is also beneficial for healing infections, weight loss, blood pressure reduction, thyroid, and throat.
This can work wonders to balance and remove blockages, disperse negative energy and clear the aura. Besides it also helps in tension release and spinal adjustments. For best results make the most of Michal and Company geode designs for crystals.
This stone can augment your general health and also prove beneficial for the organ system. Being a protection stone citrine can reduce nightmares. It also offers creativity, increased intuition, clarity, and physical energy. No wonder it helps to treat grief and depression and also check mood swings.
It is useful for mind afflictions and can promote domestic harmony via its capacity of increasing memory, faith, focus, romance, and honesty. The best part emerald will help to eliminate negativity.
This stone can increase prosperity and also encourage general wellness and health by creating a balance in the mind and body. Green calcite can also relieve stress.
It is a versatile stone that offers protection, keeps negative energy at bay, treats diseases related to sexual organs, and guards against radiation. Malachite can also treat arthritis, asthma, fractures, and swollen joints and also remove toxins from the liver.
This is the perfect stone to address health issues that women face. Moonstone can offer protection at the time of pregnancy and childbirth and also control the pituitary gland. Besides it helps in the regulation of the menstrual cycle and hormonal balance along with weight loss and control in water retention.
This stone can increase creativity and heal reproductive and sexual disorders and owing to its high energizing characteristics orange calcite can treat depression, chronic fatigue syndrome, mental breakdown, and emotional fears.
Apart from these Turquoise and Rose Quartz too can help to offer adequate vitality and health. You can carry these stones in your pocket, place them on your house or wear it around the neck to enjoy their healing effects.