Installing a new roof requires a serious financial commitment.
Depending on the material and the size of the roof, the installation could cost homeowners tens of thousands of dollars, so it's important to treat a new roof as an investment.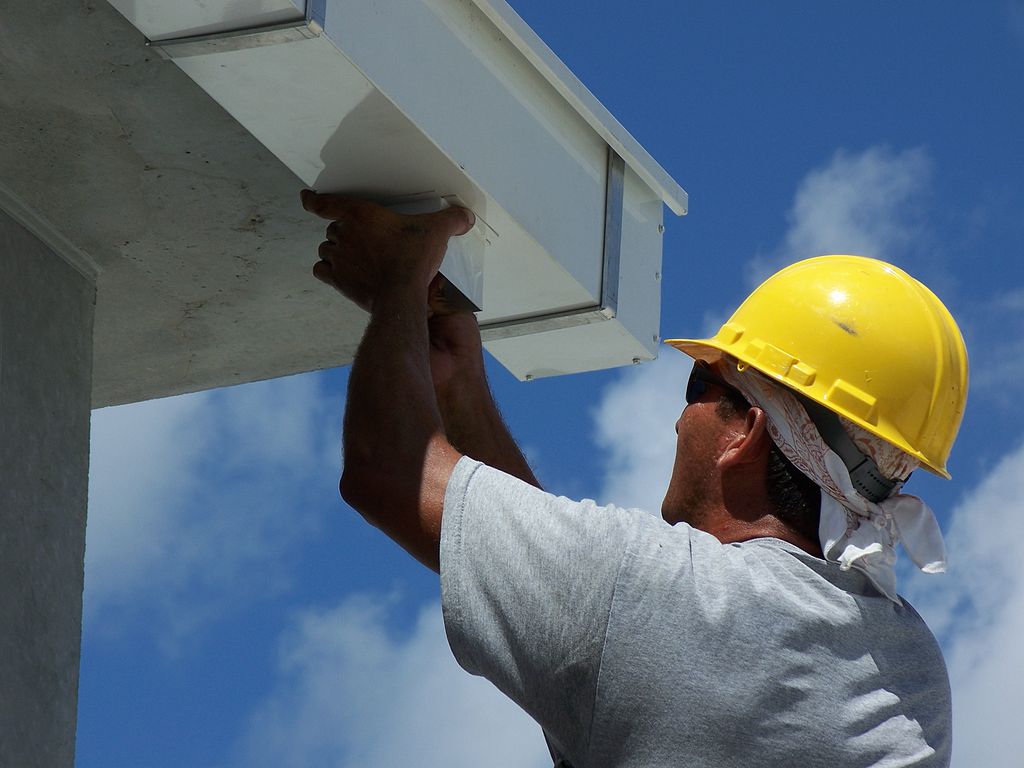 Read on to find out about five things homeowners should do if they want to extend the usable lifespans of their roofs and make the most of their investments.
---
Read Also:
---
Perform Regular Inspections
Homeowners should check their roofs periodically to look for signs of acute damage and chronic wear. If they can catch problems early, it's more likely that they'll be able to have the damage repaired instead of having to replace the entire roof.
Just keep in mind that routine inspections won't replace the need for professional evaluations. Call a reputable roofing company to schedule a professional inspection at least once a year and act on any advice offered by the roofer immediately.
Maintain the Gutters
A roof's gutter system provides a first line of defense against water damage by routing the water away from the structure to a drain or a dry well where it won't be able to do any harm.
If the gutters are clogged or poorly maintained, they won't be able to perform this important job, and water will begin to pool along the bottom edge of the roof, damaging the fascia and the roof's edge. Clean the gutters regularly to avoid pooling water.
Trim Nearby Branches
Trees form a beautiful complement to any landscape, providing some extra visual appeal and shading the home from the summer sun. If they aren't properly maintained, they can also cause substantial roof damage.
Large branches can fall off during storms, causing damage, and smaller branches can scratch the surface of the roof on windy days.
Even the leaves that fall off deciduous trees in the fall can damage the roof by trapping moisture and creating a perfect environment for moss and mildew.
Keep nearby trees well-maintained to avoid these problems.
Provide Attic Ventilation
Proper ventilation is essential for preventing moisture buildup in the attic. If the attic gets too humid, it can cause problems with mold, which can damage both the home's insulation and its roof.
If hot air gets trapped in the attic, it can also make the entire home warmer in the summer and cause families to spend more money on air conditioning bills.
To work properly, attics need to have both soffit vents at the eaves and additional vents near the roof's peak to pull in cool air and allow hot air to escape.
Hire a contractor to install them if they aren't already present.
Insulate Properly
Correctly installed insulation helps the home stay cool in the summer and warm in the winter. If the insulation is installed in a way that blocks the attic vents, though, it can cause problems with moisture buildup.
It's always best for homeowners with insufficient roof insulation to hire a specialist to resolve the problem instead of attempting to fix it themselves.
The Bottom Line
A well-installed shingle roof can last for decades with adequate care. Homeowners can enlist the help of roofing contractors, tree workers, gutter cleaners, and others to ensure that their roofs remain clean, safe, and free of debris.
They should also keep their attics well insulated to prevent heat transfer and excessive humidity that can damage the roof.