A showerhead may look like second thought when it comes to building a bathroom. Even though it is not that demanding to have its style noticed, it should be considered.
There are some other things like tile, mirrors, and vanity that make a bigger visual impression. However, a showerhead plays a very big role in your bathroom because this is where you start your day each morning.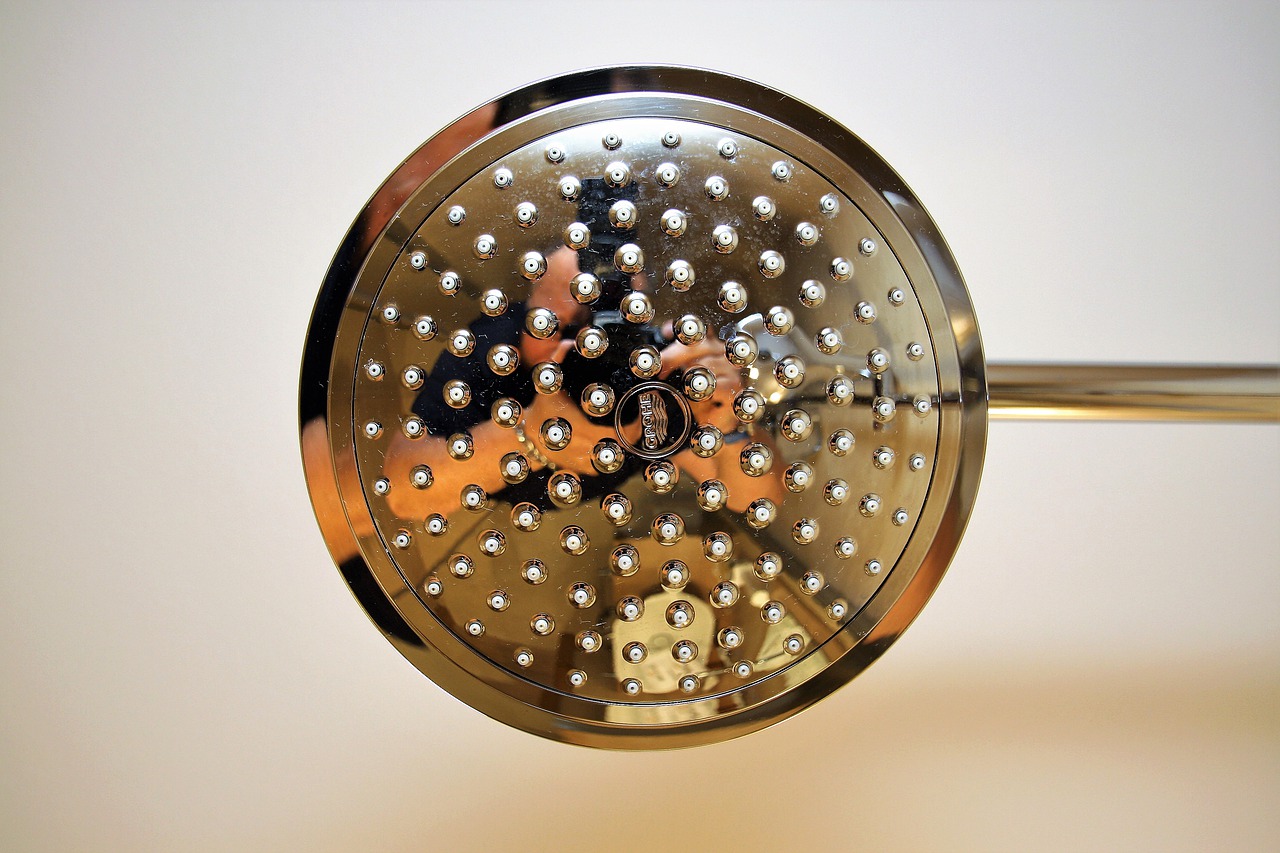 Starting off your day will be an eyesore if your showerhead doesn't offer enough pressure. This is why you should know how to choose the right showerhead from a trusted shower manufacturer.
Keep the following factors at the back of your mind when looking for the for your bathroom.
Price
Cost is always the first factor to consider when looking for the perfect showerhead for your bathroom.
As always quality goes hand-in-hand with a price. Remember you are investing in an area of your home that will be providing you with daily comfort and cleaning.
Therefore, digging a little bit deeper into your pocket is worth it.
The conventional single-spray heads are the most pocket-friendly option, and they are always accompanied by an adjustable nozzle that allows you to adjust the spray patterns.
Contemporary showerheads such as a rain showerhead will take out a significant amount of bucks from your pocket.
---
Read Also:
---
Type
In the market, there are various types of showerheads. You have to consider the kind of showerhead that will work best for your bathroom, and perhaps your taste and preference are also important.
The most common types of showerheads include:
Single-head wall mounted
This is the simplest showerhead that looks like a bowl and it is usually attached to the shower elbow. It is the most flexible and simple showerhead.
Hand-held
This type of showerhead has a hose pipe that connects them to the shower elbow. The showerhead itself is not connected to the older one on the wall.
There are those showerheads that feature both conventional and hand-held heads.
Rain showerhead
These particular types of showerheads come attached to a P or L-shaped arm that is fixed to the shower elbow.
The work of the arm is to position the showerhead right up the person taking a shower. In case you don't know what you need, you could always carry your present showerhead with you.
Tell the business agent you either need something comparative or something altogether different. You could likewise take a photo for easy reference.
Spray
Different showerhead nozzles have different patterns and intensities of spraying water. Most of them have adjustment settings that allow you to adjust the head according to your needs.
Before you purchase a showerhead try to figure out if it comes with such settings. Some of the basic settings you could find on a showerhead include:
Targeted
This one sprays water with more intensity using a few nozzles.
Rinse
Sprays water from the central nozzles for soaking.
Wide
This is the default showerhead setting. This pattern sprays water from all nozzles with the same speed and consistency.
Pulsating
Sprays water out of nozzles in sporadic patterns.
Function
What are your needs, and can you meet them depending on the type of showerhead you choose? Maybe, there is a family member who needs to shower while sitting on a bench.
A hand-held showerhead can do this, a wall-mounted showerhead may make it hard to accommodate this need.
Possibly you battle to keep your shower clean. A roof-mounted showerhead keeps the water stream to the focal point of the shower, diminishing the measure of water that gets on the dividers — viably limiting the danger of mildew development.
Have individuals with definitely various statures in your home? Consider introducing a sliding bar showerhead.
Because it is attached to a bar, the sliding bar shower head is not difficult to adapt to tallness. It can also come as a hand-held showerhead.
Energy Consumption
A showerhead that sprays water with more pressure will probably use more energy. In fact, showers are ranked third when it comes to using water in our homes.
An average showerhead approximately uses 2.1 gallons of water per minute.
Look for a showerhead with a WaterSense label in case you want to save money on water usage.
WaterSense is a program under EPA that is set up to assist homeowners to purchase water-efficient products.
Pressure
Various showerheads need distinctive psi for a powerful stream. If your home needs more water pressure for the head you pick, water will not have the option to stream with sufficient strength or consistency to be successful.
A good number of showerheads need somewhere in the range of 40 and 60 psi. Always check your water pressure and buy a showerhead that will work best for it.
Final Word
It's not difficult to fail to remember, however, you need to like the manner in which the showerhead looks! Be certain to pick a completion that coordinates your washroom's style.
It may not sound significant now, but showerheads last for some time, therefore you should pick one that you like.
Always consider the factors above to narrow down to what you want for your bathroom. It is not hard to find the best showerhead, you only need to spare some time and you will end up with the best of the best.