For college students and apartment dwellers who do not own washing machines, self-service laundromats are a necessity.
Apart from allowing them to wash their clothes using high-end washers, they also get to save money on electricity and water bills.
Self-service laundries are so convenient and efficient, especially with their large industrial washers and dryers, that many households use them for large items that cannot be accommodated by traditional residential washing machines like duvets and comforters.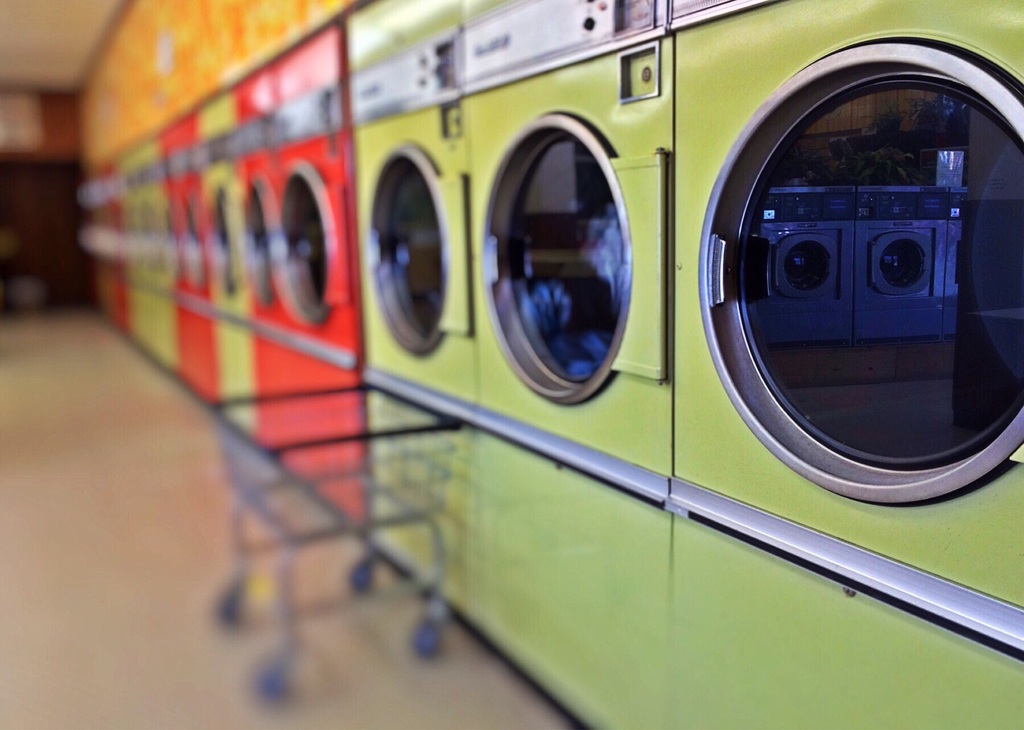 If you are a newbie in a self-service laundromat, know that while the process of washing clothes is practically similar to how you do laundry at home, there are certain things that you should know when doing your laundry in public.
To guide you towards an efficient and pleasurable laundromat experience, consider the information below:
Practical Pointers When Using Self-Service Laundries
Given that you have to share washers and dryers with other customers, here are helpful tips to ensure that you will save time and energy when visiting laundry facilities:
Sort your grubby clothes at home so that you can readily wash them as soon as you arrive at the laundromat. Doing the necessary prep work will save you a lot of time.
Do your laundry as soon as the laundromat opens or a few hours before it closes so that there will be fewer customers.
When you visit during peak hours, you will not only have to wait for your turn on the machines, but it will be challenging for you to sort and fold your dry clothes comfortably, given the many customers and laundry baskets around.
Always check the setting of the washing machine before you turn it on. Keep in mind that not all customers use the same program as you. Double-check everything to avoid wasting time and money.
Laundromat Etiquette for Beginners
Given that the laundromat is for public use, you cannot behave the same way as when you wash your clothes at home.
Make sure to observe the following laundromat etiquette to avoid misunderstanding and arguments with other customers:
It is advisable to wait for your clothes to be washed so that you can readily transfer them to the dryer and avoid additional waiting time for other customers.
Nonetheless, if you need to run an errand, make sure to keep track of time and come back before your washer is done with your laundry.
Keep your things away from folding tables
If you have tons of things with you when you visit the laundromat, keep them on the floor near you or leave them someplace safe.
Never put them on folding tables because customers use them to sort and fold their clean clothes.
Keep everything clean and in order
Make sure that you clean up liquid detergent spills immediately and that you put laundry baskets in order once you are done using them.
While you are paying to use the machines, it will not hurt to care for the facility as you would in your own home.
Tips to Make Your Laundromat Experience Worthwhile
A trip to the laundromat need not be a tedious and tiresome task. In fact, it can serve as a much-needed break during a busy day.
Below are some things you can do to keep yourself entertained while your clothes are still in the washer or dryer:
Watch movies or television shows on your mobile phone.
Read a book, newspaper, or magazine.
Bring your earphones and listen to good music.
Update your journal entry.
Polish your social skills and improve your mood by chatting with some of the customers.
Enjoy a hobby like knitting, colouring, sketching, or other activities that you can do while sitting down.
Using a self-service laundromat makes washing clothes convenient and easy. More importantly, the time you spend here can be productive and worthwhile if you plan and think about what you want to do.
Just remember to follow proper decorum so that the experience will be enjoyable not only for you but for the other customers around you as well.
---
Author Bio:
Alice Churchill is a copywriter and content strategist. She helps businesses stop playing around with content marketing and start seeing the tangible ROI. She loves writing as much as she loves the cake.
---