Fritted glass is not by any means a new thing; archaeologists date it back to civilization in Mesopotamia and ancient Egypt.
While not a new tech, fritted glass has made a significant mark in modern architecture, even in the automotive industry.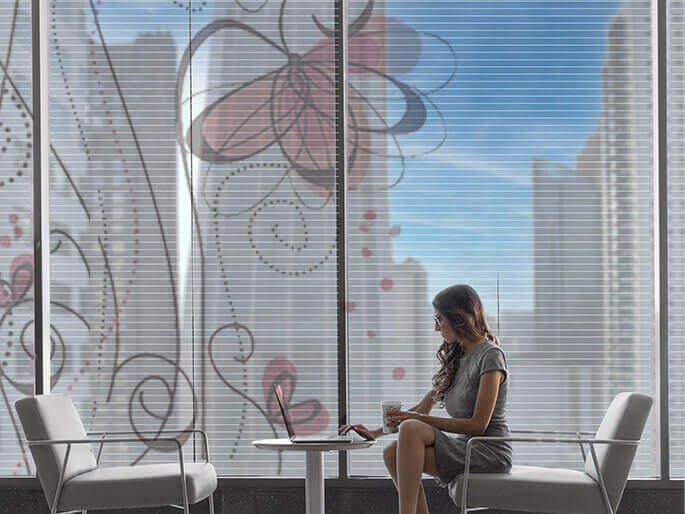 As glass continues to be a go-to for most designers, the fritted option has proven to be an excellent addition that solves most, if not all, challenges that the material poses.
Let's look at some of the reasons fritted glass continues to wow various stakeholders in contemporary architecture, propelling its popularity.
Energy-efficient
Energy is among the top concerns while using glass in your architectural work. Heating and cooling consume considerable energy, and with glass, it is a lot more challenging.
Clear glass means you'll be dealing with significant solar heat gain, a concern that could see your energy bills skyrocketing.
The glass also lets warm air easily escape, meaning that you'll have to keep the AC on for long to get the warmth you need.
Such energy concerns are addressed by the fritted glass, especially with digital ceramic glass printing that fuses the ink and glass, making them one.
While looking for an ideal way to include glass in your architectural work without leaving a significant carbon footprint that energy consumption leads to, then the digital ceramic glass is your go-to.
---
Read Also:
---
Versatility
What designs tickles your fancy? Your imagination is the only limitation: dream it, and the pros will make it a reality.
Fritted glass's versatility makes it easier to capture that unique aesthetic appeal you want to create.
From colors, shapes, and sizes, you'll be amazed by how much you can achieve with professionally designed fritted glass.
The aesthetic appeal won't take the backseat if you go for fritted glass.
Whether you are looking to turn that corner that sticks out like a sore thumb into an incredible focal point or creating a seamless blend in your interiors or exteriors, the extensive designs got you covered.
The best part is that you won't have to settle for pre-made fritted glass; bring your idea and see it turned into amazing construction material matching your project's requirements.
Durability
Digital ceramic glass printing fuses the glass with ink, making it stronger.  The process involves ink application in the desired pattern on top of the glass, followed by heating which fuses it into the glass.
This treatment makes the glass more robust, meaning that it'll last long enough, ensuring you realize the value of your investment.
The fritted glass can withstand a range of concerns, including abrasive substances. When you go for a solution that only cures the ink as a layer on top of the glass, you won't realize such benefits.
Washing with an abrasive substance will strip off the ink, leaving you with clear glass. Digital ceramic glass printing means that you'll get durable material, with a bonus of easy maintenance.
Privacy
Glass and privacy; it doesn't seem that possible unless you keep the curtains on. Fritted glass addresses this issue.
You can get a range of options, from dotted lines among other options that match your taste, making the glass less revealing.
Bonus – Keep the Birds Safe
While not on top of your concern while furnishing your architectural works, minding the impact on the birds is essential.
As you look for ways to keep the environment safer while developing unique and functional architectural works, choosing fritted glass makes it easier.
The birds won't keep bumping on the glass as it is readily visible. This also means that you won't incur much wear from all the impact, making fritted glass last longer.
Fritted glass use in contemporary architecture will only keep growing as it continues to prove the numerous benefits it delivers, making glass a more appealing construction material.