Architecture is one of the most popular subjects for photographers because no two angles yield the same image, and no two structures are alike.
Architectural photography allows people to have a visual understanding of buildings they might never get the opportunity to visit in their life.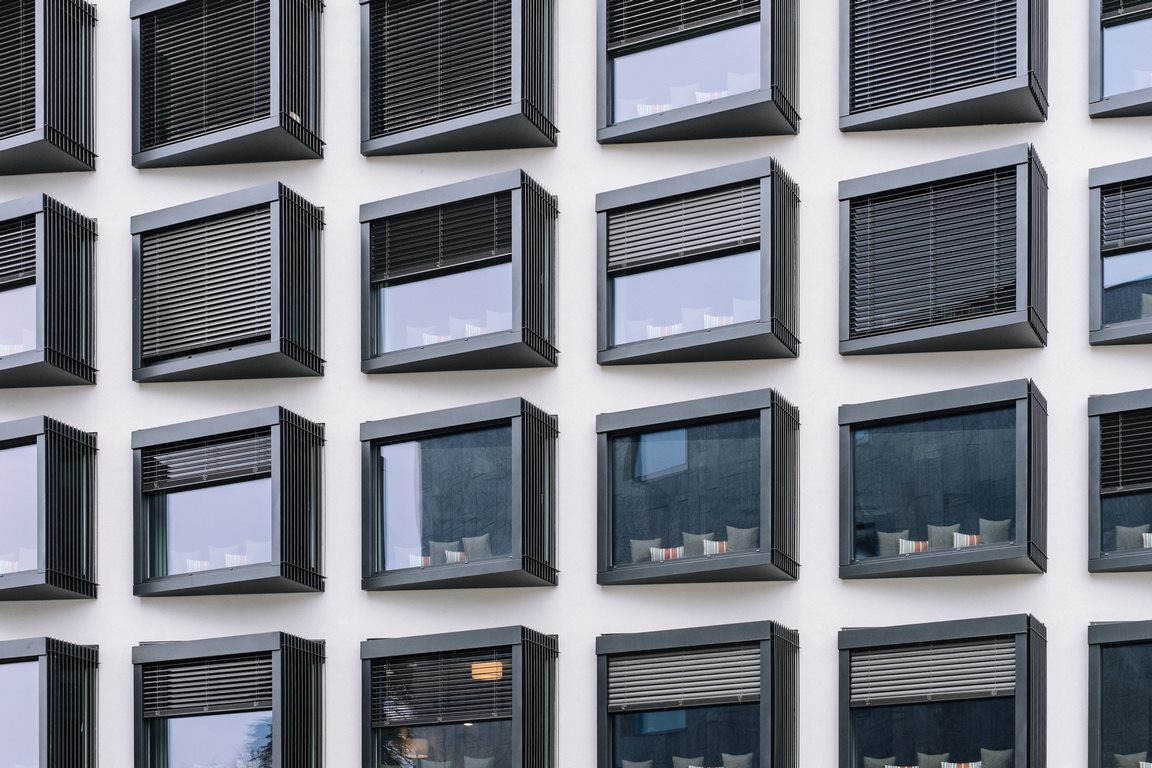 But architectural photography comes with a fair share of challenges. The lighting might be unpredictable, and people will always seem to be in the shot.
If you are a budding architectural photographer, you require a lot of time to polish your skill set.
Architectural photography includes shooting building interiors and exteriors, as well as cityscapes, bridges, other structures.
Capturing stunning interior architectural shots can be the best way to test your capabilities.
Experts say that no matter how much theoretical knowledge you have, you can't master photography skills without having practical knowledge.
Each photographer will suggest different tips and tricks, which may confuse you. However, some of the most useful ones are listed below.
1. Don't Aim for Very Wide Shots
When clicking interior architecture, it is important to understand that capturing as much space as possible isn't the way to go.
When you try to include more than two walls in a picture, you will find that the edges are distorted and uneven.
Most professional photographers suggest you go for 21mm lenses rather than wide-angle lenses to make your interior photos more impactful and emphasize each element of the scene.
There is a common misconception that capturing huge parts of a space is what photography is about, but if you wish to showcase every minute element's beauty in a scene, wide shots won't serve the purpose.
2. Always Have A Tripod
If you wish to reduce the possibility of unwanted blurry shots, tripods can be a boon for you.
Many photographers may not prefer using it, but tripods are a must-have when it comes to interior architectural photography.
Having your camera at the right level is very important in this form of photography, and you can easily figure that out by having a tripod in your kit.
Nobody wishes to see weirdly tilted pictures at the end of the shoot.
---
Read Also:
---
3. Invest Time in Organizing Your Angles
When you're clicking an interior architecture, it is necessary to have an eye for detail and take some time beforehand to place everything at the right angle.
Even a small, wrongly placed element can disturb the overall shot. If you're not allowed to make too many changes, at least make sure that everything is organized enough to produce a perfect shot.
4. Add Light When and How You Need It
There can be times when you cannot get the best shots during the ace natural light hours, which can put your entire effort to waste if you don't use correct lighting when needed.
Ensuring that the composition and exposure are perfectly balanced in your photographs is the best strategy to click picture-perfect photos.
5. Start with Minimalism
If you're a beginner, it's never a good idea to have too many elements in your pictures as it might overwhelm you.
Walking the minimalist road can be the right choice when clicking interior shots for the first few times.
This will give you a fair idea of how you can play around with lights and your subjects to click captivating photographs.
Having a solid background with a pop of pattern or color can make your pictures look outstanding without putting in too much effort.
Architecture photographers mostly focus on shooting things like museums, historical landmarks, cathedrals, mosques, and government buildings.
These types of structures can offer impressive or interesting architecture.
6. Pick the right time
The key to executing a captivating architectural photograph is picking the right time of day as different times result in completely different images.
If you want to have harsh shadows in your photos, noon is the best time for you. By photographing later or early in the day, you will see fewer people.
This will save your time in editing and have more flexibility to shoot from different angles.
Photography is an art that not everyone can conquer. It can take years for a photographer to figure out their style and polish their skill set.
Many photographers capture architecture photography as a purely artistic pursuit. Others make a career by shooting for clients like architecture firms, magazines, and advertising firms.
The best thing about architectural photography is that your subject stays still. So if you're on the lookout for a camera for shooting buildings, you don't have to look for features aimed at portrait or action photographers.