If you thought that homeowner's insurance is a luxury, it's high time you kicked that mentality to the curb. Insurance protects your belongings from theft or damage.
In addition to that, homeowners insurance can help you get a loan or finance a residential real estate transaction. However, insurance can be daunting, especially if you are an amateur.
We have compiled this guide to help you learn a thing or two about homeowners' insurance.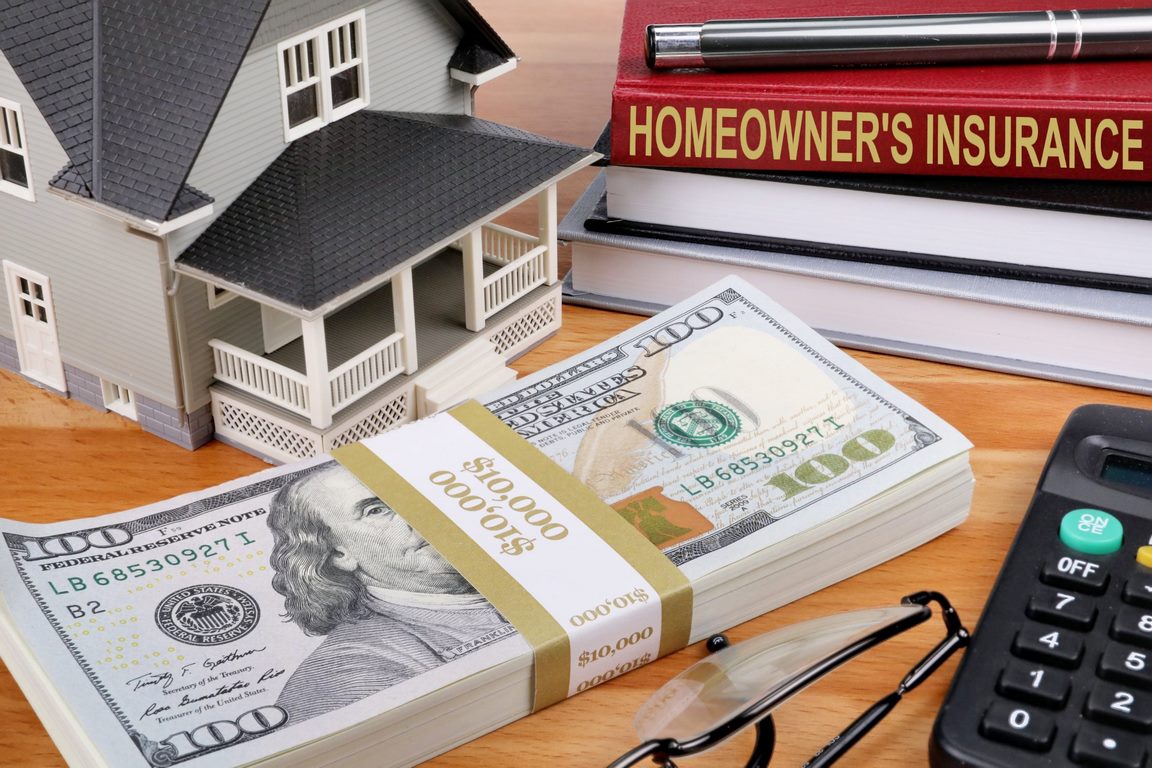 Standard Elements Your Insurer Will Cover
Fortunately, most homeowners' insurance policies are customizable and can allow you to dictate what costs you would like the provider to insure.
However, there are standard costs that you would expect your insurance provider to compensate. This will often cover damage to the interior and exterior of your home, provided natural calamities did not cause the damage.
You can also expect liability coverage and additional living expenses such as rental fees or accommodation at a hotel if you have to leave your home for a while.
---
Read Also:
---
Types Of Home Insurance Coverage
There are three home insurance levels: replacement cost, actual cash value, and guaranteed replacement value. Not all insurance policies are the same, and the least pricey policy will give you the least coverage.
The vice versa is true as a more costly insurance policy will have more perks and benefits.  As a rule of thumb, take your time and find the right insurance provider in your area.
If you are in New York, for example, you can select Brooklyn homeowners insurance coverage.  It is also good to learn a bit about the common lingo used to understand your coverage options. Don't hesitate to ask questions before you take your pick.
What Your Insurance Will Not Cover
Ideally, insurance policies will cover instances where you have experienced loss. However, insurers will not compensate you for acts of war or any loss resulting from natural calamities.
For instance, Brooklyn is known to experience blizzards, hurricanes, and tropical storms. Typically, it might not compensate you for damage to your home or belongings due to a natural disaster. You would need a separate rider to cushion you in these unfortunate events.
Determination Of Insurance Rates
Remember that even though insurers exist to pay claims and compensate their clients, they also want to make money. Therefore, if you have filed several claims for your home in the past couple of years, you will notice that your premiums will skyrocket.
Furthermore, the availability of building materials, your neighborhood, and your area's crime rate will also affect your insurance rates. You will be surprised that even the presence of a dog in your home could increase your insurance coverage rates.
Tips For Cutting Costs on Your Insurance
You could save some extra bucks on your insurance by raising your deductible, which will result in lower annual premiums.
Another excellent way to cut costs would be to look for policy discounts when you obtain different types of insurance coverage from the same provider.
Paying off your mortgage will also help reduce your premiums because insurance providers assume that you will take better care of your home if it is 100% yours.
Wrapping Up
Now that you know more about homeowners insurance, we hope you are better positioned to choose the right company and package for you.
Remember, don't compromise on good coverage and settle for a cheap deal. You are better off paying a reasonable price and rest easy knowing your belongings are safe.