Statistics by the Centers for Disease Control indicate that 11 people die daily due to drownings in the US. That's sad and scary- and a reason good enough to consider pool demolition if you already have one in your backyard.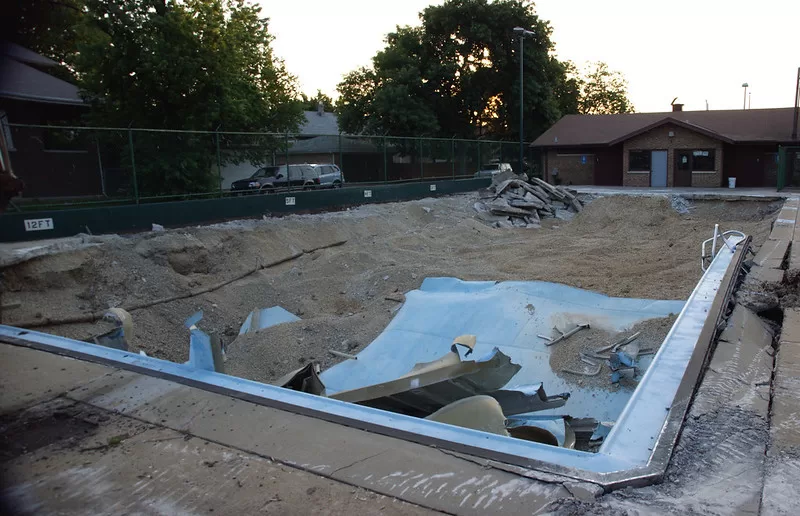 Well, you might think the feature can add value to your home. But potential buyers may worry about safety and maintenance while buying a house with a pool. So you may consider getting rid of it sooner than later- for valid reasons.
Here are some signs that it's time to take the plunge and invest in a swimming pool removal project.
Your Pool Is Old and Outdated
If your residential pool has been around for decades, it may look a little worse for wear due to evident reasons. In fact, it may be time to say goodbye. Older structures often do not meet modern safety standards. Moreover, repair and maintenance may burn a hole in your wallet.
Constantly replacing broken tiles, patching up leaks, or dealing with outdated filtration systems can be painful. You've got valid reasons to consider demolition.
---
Read Also:
---
You No Longer Use Your Backyard Pool
Is your backyard pool sitting unused and neglected? Maybe, you've lost interest in swimming. Maybe, your kids have grown up and moved out for education or to be on their own. Whatever the reason, you need nothing that becomes a burden instead of an asset.
Removing your swimming pool means you can reclaim your backyard and use the available space to match your current lifestyle.
You Have Safety Concerns
Water bodies can be dangerous, even if you have young kids and pets. Most drownings in home swimming pools happen among children of ages 1-4. Mishaps may happen with older kids as well. Sounds scary, doesn't it?
But you can avert the risk with timely action. In fact, according to pool demolition experts, you must consider eliminating the structure sooner than later in these circumstances. It gives you peace of mind; you needn't constantly stress about someone falling in or getting hurt.
You Want Your Home to Be Eco-Friendly
Green homes are not just a fad but a reality here of staying. More and more homeowners want to join the sustainability bandwagon and do their bit for the environment. Wouldn't you want to be one of them? Then, getting rid of your backyard pool is a wise move.
These structures require a lot of water to maintain. Removing them makes sense if you live in an area with water scarcity. Likewise, you may want to do it to reduce your carbon footprint in the long run. The best part is that you'll save water, lower your energy consumption, and cut your utility bills.
Wrapping Up
Backyard pool demolition isn't a frivolous decision. You must consider your options and weigh the pros and cons carefully. Seeking advice from a reputable contractor is a good idea. After all, you shouldn't retain something that pinches your wallet and doesn't go well with your lifestyle. So go ahead with the project when you should!