Aquariums can serve as an excellent source of tranquillity apart from being an interesting home décor segment.
It can even be nurtured as a hobby if you like looking after marine creatures during your free time.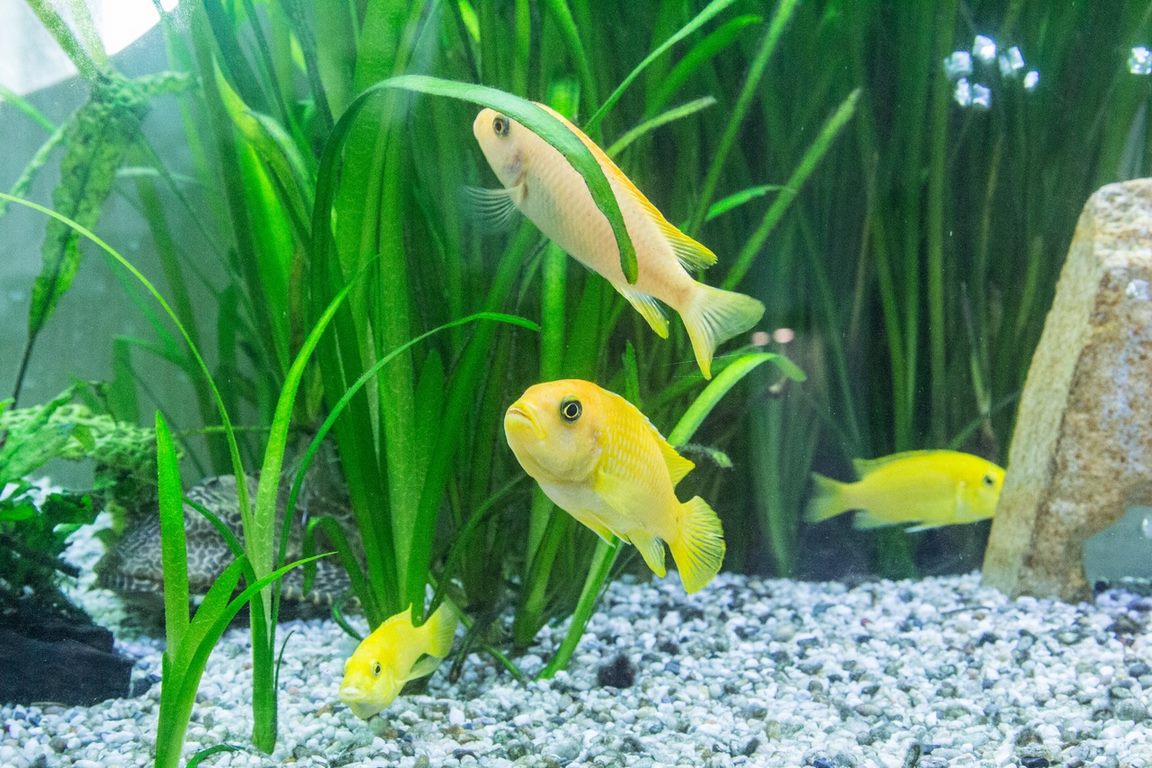 However, you need to care adequately for the aquarium and the fish for keeping it in the best shape.
While people can hire professional help for maintaining the aquarium, going the DIY route can serve as a more cost-effective and fulfilling alternative.
Below we have mentioned five aquarium maintenance tips that can come in handy while taking care of the same.
Ensure the Right Temperature
The water temperature of your aquarium can have a big role to play in determining the health of your fishes.
The aquarium's ecosystem can be affected drastically if the temperature toggles even by a couple of degrees.
Water bodies have a stable temperature and this makes fishes highly sensitive to even the smallest of changes which can even lead to fatal results.
Tropical fishes like high temperatures while certain fishes thrive better when the water is kept cooler.
Keeping the Aquarium Water Under Check
Testing important water parameters is an important part of regular aquarium maintenance as it is impossible to understand the water quality by simply taking a look at it.
Having clear knowledge about test results can help you gauge the imbalances and prevent the problems from beforehand:
Nitrates should be 5 ppm or lower in the case of reef and saltwater aquariums and below 10 ppm in freshwater.
The level of nitrites should be undetectable and if it gets detected by any chance, then you should also test for ammonia.
pH refers to the measure of acidity and should ideally be within the 6.5-7.5 range as this allows fishes to heal from all forms of illnesses.
While this range is perfect for most species, they will not be adversely impacted if it varies slightly.
Carbonate Hardness or KH is another measure of pH stability. KH should be monitored frequently if it drops close to 80 ppm or 4.5-degree hardness below which the pH level of your aquarium will crash.
You can raise the KH by 1-degree hardness or 17.8 ppm approximately by adding half a teaspoon of baking soda to twenty-five gallons of water.
Overfeeding
First-time fish tank owners often end up overfeeding their fish.
But your fish has a certain eating capacity and providing for more than that will simply cause the excess food to float around the aquarium.
This creates an inhospitable environment as it pollutes the water. Ideally, you shouldn't provide any more food than what can be consumed by your aquarium fish within just five minutes.
You should also ensure that your aquatic pets do not spit out the food and consume every single morsel.
Aquariums with more than one variety of fish and coral need the backing of a balanced diet.
---
Read Also:
---
Fish Health
If your fish can be seen sitting still in a corner of the aquarium for long or has been dull lately, then you need to be extra cautious.
Fishes can succumb to different types of illness if they face difficulty in adapting to the aquarium food and water.
The introduction of new fishes can also cause the old ones to fall sick.
Thus, it becomes imperative to watch out for signs and remove the sick ones before they can spread the infection across the aquarium.
Keeping the Aquarium Clean
Novice aquarium owners often face doubts pertaining to how to clean fish waste from aquariums.
A clean aquarium can offer you a clear view of an aesthetic aquascape which can boost up your mood after coming home from a hectic day at work.
You need to remove algae build-up and perform water changes on a regular interval.
Maintaining proper lighting and giving clear oxygen input inside the tank are other important considerations.
The sides of the aquarium should be kept clean from mud and debris accumulation.
25% of the aquarium water should be changed in a month.
Conditioning the water in the form of de-chlorinating or using biological supplements can help aquatic life flourish.
You can make use of a siphon for extracting aquarium water as you vacuum clean the gravel.
Doing this can remove fish excrement, uneaten fish food, and similar harmful waste which might have settled at the aquarium's bed.
Conclusion
A unique thing about aquariums is the aura of peace and warmth they radiate which has led to their popularity in the world of Feng Shui.
But to make the most out of it, you need to supply the fish with adequate amounts of food and change the aquarium water on a regular interval.
At the end of the day, every aquarium is different and you need to devise a maintenance schedule that is best suited to the health of marine wildlife