Are you tired of your outdated floor coating? Is the paint on your floor chipping off? You're your floors require a touch of paint? If your answer to all these questions is a yes, you need to read this article.
Many companies are providing you with different solutions to your floor coating problems. They help you by giving you a variety of different products and services to choose from to get the best experience possible.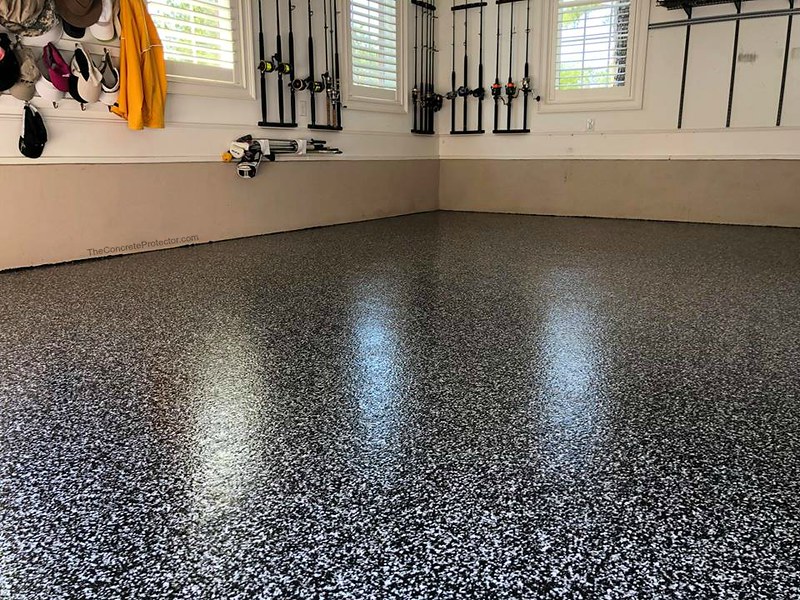 It is very difficult and hard to decide which floor paint is the best. You have to choose floor paint that is durable and enduring. With so many options available, you are unable to make up your mind which floor paint is suitable for your house.
What is Floor Paint
Floor paint is a paint that is durable and non-slip and can be used for both industrial and domestic purposes. It is a paint that dries up easily. Moreover, floor paint adds an eye-catching coating to the concrete and cement flooring.
Types of Floor Paints
A large variety of products are available in the market to provide you with a game-changing and eye-catching experience. When looking for a specific paint to revamp your floors, you have a wide variety to choose from.
---
Read Also:
---
Garage Floor Paint
The garage floor paint is used by millions of customers to give a new look and fresh feel to your old and outdated garage floor. Apart from this, you will get a huge variety of different colors and shades from the market to choose from, to renovate and rejuvenate your garage. Most people use a darker shade for painting the garage of their house.
White floor paint is suitable for concrete, cement, and other types of floors. It is the most versatile color that matches with the look and furniture of the room. White floor paint makes the room look wider. It is also suitable for wood, stone, and hard floors.
White floor paint is available in different types of finishes. Whether you are looking for a matte finish or a glossy finish, you can find what you need. You just need to make sure that you do your research before buying the paint for your floor.
Many people find white floor paint quite relaxing and comforting. How about trying something different and painting your floor black? Adding black floor paint to your room is a big step.
You have to consider the space, furniture, and size of the room. Many people might feel that the black color would look quite dull.
However, if you use it carefully, it will add a sense of class and style to your room. If you don't want the color black to dominate the room, you can blend it with different colors. You can use red and black color on the flooring or you can add red furniture and paint the whole floor black.
You have huge options available for grey floor paints. You have different brands and colors available in this variety. You are guaranteed to find a color and shade suiting your liking and requirements from this range, giving you a fresh and modern feel.
There are a huge range of floor and varnishes that provide an amazing finish to your floors that are timber and used to laminate and give a modern and fresh look to them.
Teamac And Coovar Floor Systems
These are self-heat curing paints that are mainly used in cold storage and walk-in refrigerators. They are best for your industrial cold storage facilities.
The market is full of a wide range of paints that are ideal for garages, showrooms and manufacturing plants etc. they can be used on heavy-duty concrete surfaces for example tarmac, cement and stone etc to give a robust paint covering to them.
Outdoor and Exterior Floor Paint
Surfaces like cement and tarmac give a dull feel. You will find various floor paint coatings in the market that revamp and refresh your patios and driveways to give them a new and improved look.
There is a slight difference between epoxy coating and epoxy paint. Epoxy is a combination of hardener and resin. When you add color to your resin, you will get a colored finish whereas a plain resin will give you a clear epoxy.
The durability of epoxy depends on the quality of it. Better quality means better durability. This is one of the most durable paints available on the market.
Colors for Floor Paints
There are more than 50,000 colors from floor paints to choose from. Apart from this, you can also get customized tints and shades as per your liking and requirements especially catering to your specific needs. Along with customization, you will be guaranteed a great price and a great delivery experience.
Conclusion
All in all, while buying floor paint for your house, you need to make sure that you choose the one that meets your needs. Choose a high-quality and durable floor paint. That gives you a good value for money.