Summer is fast approaching, and you don't want your AC freezing up or even worse, gets broken during the sweltering heat.
Understanding the common causes of AC freeze allows you to find the best possible solutions and precautions to this issue.
Your AC will inevitably freeze up after some time, especially with frequent (and non-stop) operations. AC freeze up means your unit will stop cooling your property.
The system's blower will keep working, but you'll not feel much of a cooling and refreshing difference. There is no cold air coming out of its grates.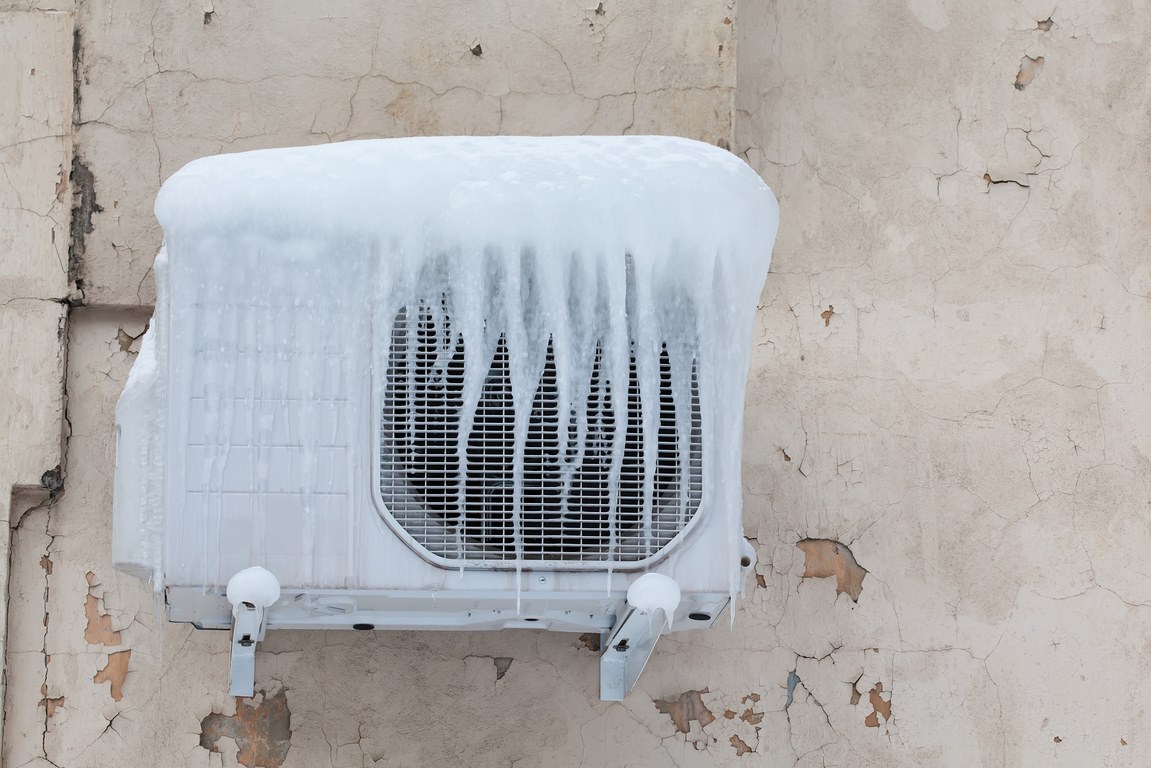 Knowing the essential troubleshooting guide will help you fix the problem, especially if it's a minor one, like a dirty filter. However, if it's beyond your capabilities, you can find an AC expert here to fix things out for you with no hassle on your end.
AC experts know how to resolve any issue and explain things out before they repair it.
---
Read Also:
---
Common Reasons Why Air Conditioners Freezes Up + Solutions
The air conditioning system commonly freezes up with the following issues, and knowing the most efficient way to resolve the problem can save you time, money, and frustrations.
A thermostat on Lowest Settings
Are you one of the few people who want to set their AC's thermostat way to low, especially at night? If you're using an older air conditioning unit, chances are, you'll need to set it way too low to cool the house properly.
Air conditioners have cooling capabilities to about 62°F. There are two possible results: either you'll have a colder room or your moisture condensing into the unit, causing it to freeze.
Solution: Turn off your cooling mechanism. Set it's the thermostat to Fan Mode, this will help thaw coils faster. Try to increase your thermostat to 65°F or 66°F.
Lack of airflow is one of the significant causes of air conditioners freezing up. A dirty filter commonly causes it. Filter replacement is the primary solution for this one. Finding the right size is vital.
Cleaning the dirty filter is exceptionally advisable as getting a backup just in case. You can peel off the dirt from the screen outdoors.
You'll notice some debris, hair, or dirt sticking into it like those of any dryer filter. Using a soft nylon brush can help you get rid of the waste.
Solution: Getting a replacement filter or cleaning the dirty one outdoors. There are helpful DIY solutions on how you can clean your central air conditioning unit effectively and efficiently.
AC Operations When Its Cold Outdoors
Air conditioners or cooling mechanisms dehumidifies the air. When it's cold outside, there's not much warm air sucked over into the AC coil to avoid the loop from freezing up.
Solution: The best way is to turn the thermostat to fan mode. It enables the coil to thaw. Be extra cautious with water damage due to melting ice.
Many Vents Are Blocked/Closed
There are two types of vents found in your home: supply vents and return vents. If your supply vents are blocked, or most of them are closed, your central air conditioning system can freeze up.
When your supply vents are closed/blocked, there's not much airflow into the ducts.
It's the same if your supply vents filters are dirty. Block, clogged, or dirty filter vents affect air circulation to the coil/ It can get real cold, and moisture can condense and freeze up.
Solution: Turn AC's thermostat off or Fan mode. Allow coils to thaw. Watch out for melting ice along the process.
The refrigerant level on the air conditioner causes it to freeze up. While a few factors can cause this, you'll never see the problem unless you contact a professional to check the refrigerant level.
Solution: Low levels of refrigerant is a significant cause of leakage. It can leak and evaporate. An Ac expert knows how to find this issue with resources to resolve at the same time.
When evaporator coils are dirty, it can be another cause. Your loop can be blocked by dirt, debris, hair, or other elements.
If this happens, the coil is insulated, and heat cannot transfer through the AC's find and refrigerant.
Solution: Evaporator coils must be clean. Allows the Ac to thaw first before doing so.
Bad or Malfunctioning Blower Fan
A malfunctioning or broken fan won't work correctly and can cause airflow reduction. Poor airflow causes freezing up.
Solution: Repairing a wrong or broken fan is possible, but consider replacement too.
Ductwork Size Not Matched
Improper ductwork sizing causes AC freezing due to a lack of airflow. If you moved to a new home or purchased a new HVAC unit, and replaced it with an improperly sized one, it will be a significant issue.
Solution: Check with the home builder if your home or ac unit is new as they are responsible for setting it up properly.
Conclusion
While there are common HVAC system issues encountered, it's best to check with an expert to see the significant problem and solutions.
While doing things by yourself can work, there are substantial issues only experts can resolve. Don't hesitate to call for help when you're in doubt.