Buying a custom frame may be a bad idea when you have options to make yourself. Besides, you have to count a handsome amount of bucks for a new frame. Instead, you can make a DIY Custom Frame yourself, and it's not so hard as you think.
Today, I'm here to show you how easy it is to custom framing the artwork. But before that, I want to share something I did a few years past.
I had some canvas at my home, and I wanted to make frames from the scrap. A thought was always haunting me if I could do that myself.
I was first following some of my old photo frames and got those mounting techniques. I designed a canvas frame style and realized it was really, really easy, and wonderful.
Truth!
The appearance of drawing, artwork, or photograph mostly depends on the perfect photo frame. But the standard size photo frame available may not fit perfectly always with what someone wants.
On the other hand, creating a custom frame is not an easy job, and it requires an arcane skill, some users might have you believe that.
But the truth is that it is not a tough job at all, and you can do it yourself at home.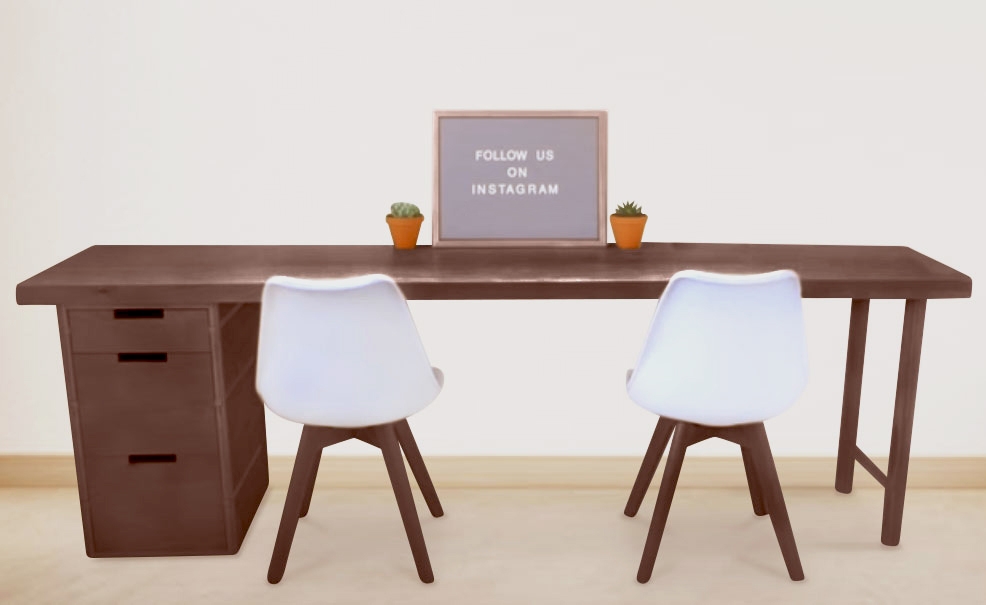 Materials and Tools Required
The materials you need are wood, acid-free paper and glue, some simple hand tools, and what, can you guess? No power tools at all! But, indeed, power tools like drills, saws, router, or wood lathes can help you for better finishing.
If your target is to be a professional DIYer, and DIY is your regular job, power tools like those mentioned worth you.
Clicking right on the link, you can explore multifarious power tools. But, for this particular project, you'll require no power tools at all.
Here's what you need:
Materials:
Photograph, drawing or prints of any
Chipboard
Matt board
Acid-free paper
Acid-free glue
Glass, Plexiglass, etc.
Photo frame board
Glazer's points, Fasteners, and paint
Tools:
Box knife or Anti-cutter
Pencil
Miter box
Hand saw
Hammer
Tape measure
Sandpaper
Measurements
Accurate measurement is the most significant part of custom framing. There might have some room for errors from a couple of angles, but make sure the possible accuracy.
When you'll take the measurement, make sure the same measurement of all the three parts of materials, which is to say that the matt, the glass, and the mounting board.
You have to calculate two types of measurement at first. When you have a photograph in your hand, you'll notice that it has some extra white space out of the main artwork.
You have to take the measurement, keeping sufficient white space all around. It is, indeed, the outer dimension of the artwork.
The inner dimension measurement will need more concern. The matt dimension inside will be narrow to cover the white part of the photograph's perpendicular axes. It will, ultimately, cover the edges of the photo art.
You've got a primary idea of dimension at this stage. But, an intensive explanation is necessary to focus on 3 major dimension measurements out there. And, before you go, you must have a clear knowledge about these three points.
Let's grasp them in-depth.
3 Dimension Measurements
Photo Dimension
The photo dimension is the measurement of the main inlay of the photograph. When you take the measurement, you can use a ruler to cut straight. An anti cutter may help you.
In case of a big size photo frame, you can use two paperweights, and tape, while measuring to avoid any errors.
Outer Dimension
The 2″ matt border is not bad, but you need to decide how wide you want it to be visible. Keep in mind the wooden frame will cover 1/4″ of the final frame.
So, it will be better to calculate an additional 1/4″ to the 2″ matt border. The border will, definitely, be all around the 4 sides of the photograph.
Therefore, you have to add 1/4″ multiplying 4 covering both the sides of the width and the height. Finally, if you like to have a 2″ matt border, you have to calculate it 2 1/4″.
Matt Inner Dimension
When you calculate matt inner dimension, be sure to keep space so that the matt covers the edges. The simple way to measure it is to keep slightly shorter than Photo Dimension.
It will keep your photo background visible. Exactly, the calculation will be- (Outer Dimension – 2 1/4″ x 2 width by Outer Dimension – 2 1/4″ x 2 height)
Mounting Board
Thick chipboard (better to have acid free chipboard) is mounted as a layer of the photo frame to support the photo.
Use a box cutter to cut it to the Outer Dimension. Mounting Board ensures the durability of the photo frame.
Matt Board Cutting
The measurement you already have known. Now it's time to cut the mounting board. Make sure you don't make it dirty because it will highlight the picture inside the frame.
Mounting Picture, Finally
Now it's time to mount the picture on the board.
What you need to do is to cut the acid free paper covering the board where the photo will get placed. Use the acid-free glue and allow it to dry. That's it.
Still not finished!
You know about the most common photo frame joinery system. You have to make it now.
A joint of exactly a 90-degree angle will be formed. Cut the sharp corner of each board at a 45-degree angle and join them together.
Use sandpaper to make it clean and fit accurately. A sander can definitely help you do it perfectly.
Assemble now all four parts together. Use glue if you want, but finally, cut with a fastener. You can use the clamp but not necessary. Hammer will assist you all the way you go.
Paint it, and it looks nice! You can use wood filler to ensure no gaps before painting.
It is almost done! What you need is to mount the photo now.
At first, clean the glass with the liquid cleaner and let it dry. Then drop the matt board next to the glass into the photo frame. Make sure they got perfectly fitted.
Finally, use a screwdriver to push the pointers.
It's done. Hang on the wall, and it looks great!