Dinnerware is the main focus of any dining table. A quality dinnerware makes your meals more appetizing.
It also sets the mood of your dining experiences as well as expresses your aesthetics. It is crucial to get the best dinnerware set that offers both style and function.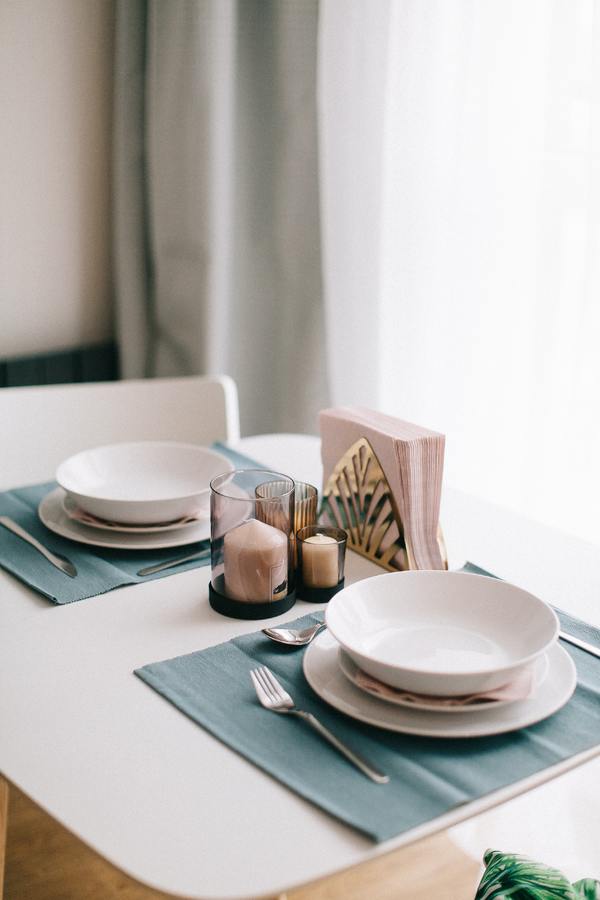 Fortunately, finding the ultimate dinnerware set is effortless with online stores such as House2Home. Browse a range of designs right in the comfort of your home.
Get the Right Size Dishes for Your Kitchen
You may be awed by those big and beautiful plates. But they are not much fun anymore if they cannot fit in your cabinet doors.
Factor in space and storage before purchasing anything.
Dinner plates that measure 12 inches in diameter are a safe bet. A majority of upper cabinets will be 12 inches deep.
White is a Classic Color, and Bone China and Porcelain are Durable
Whites compliments any interior space. It is an elegant, beautiful, and versatile color.
White is a great base, and you can always enhance them with colorful bowls or cups.
White is simple, and the food looks more appetizing on a white plate. Choose pieces made from bone china that can match anything.
White bone China looks fantastic with vintage glasses and other unique items you've bought in flea markets and trips abroad.
Porcelain is fired twice at the highest temperatures, so it has guaranteed durability. Online stores such as House2Home have an extensive collection of fine bone china pieces.
You can get everything you need at affordable prices.
---
Read Also:
---
Buy Enough Pieces for Big Dinner Parties 
It is wise to plan for future get-togethers. You might be hosting parties and gatherings, and you will be glad you invested in dinnerware.
If you have enough storage and budget, get enough pieces for the biggest dinner parties you might be hosting.
It is crucial to invest in more pieces in case you misestimate or break parts.
Use the Same Set for Everyday and Formal Dining
Don't invest in buying two sets of dishes. Instead, spend your money on one nice and high-quality set. You can dress it up or down, depending on the occasion.
It is easy to enhance your table with linens and extra serving accessories. You will be saving storage and money.
It is Worth Spending Money on High-Quality Dishes
If you plan on having dishes that you can use for years, never skimp on quality. Spend more to get what you want, even if it takes you a long time to complete a set.
It is good to spend more on quality sets in a neutral color, such as glossy white. In this case, you don't need to replace your set if you switch up your kitchen design.
Customize Your Needs with Open Stock
You don't need to compromise buying a five-piece set if you only need dinner plates and soup bowls. Shops that offer open stock options allow you to pick and choose the exact pieces you need.
It makes it easier to replace pieces that get broken.
Conclusion
High-quality dinnerware is a worthy investment. It is a beautiful piece that can last for years. Make sure you select pieces that fit in your storage spaces.
Purchase enough for gatherings and parties. White-colored dinnerware is the best choice, and you can dress it up for any occasion.
---
Author Bio:
Alice Churchill is a copywriter and content strategist. She helps businesses stop playing around with content marketing and start seeing the tangible ROI. She loves writing as much as she loves the cake.
---