Imagine a compact garden that syncs with the rhythm of the changing seasons.
Picture the vibrant colors of blossoming flowers in spring, the lush greenery of summer, the burnished hues of autumn, and the frost-kissed winter foliage.
Experience all these in one place—your window garden.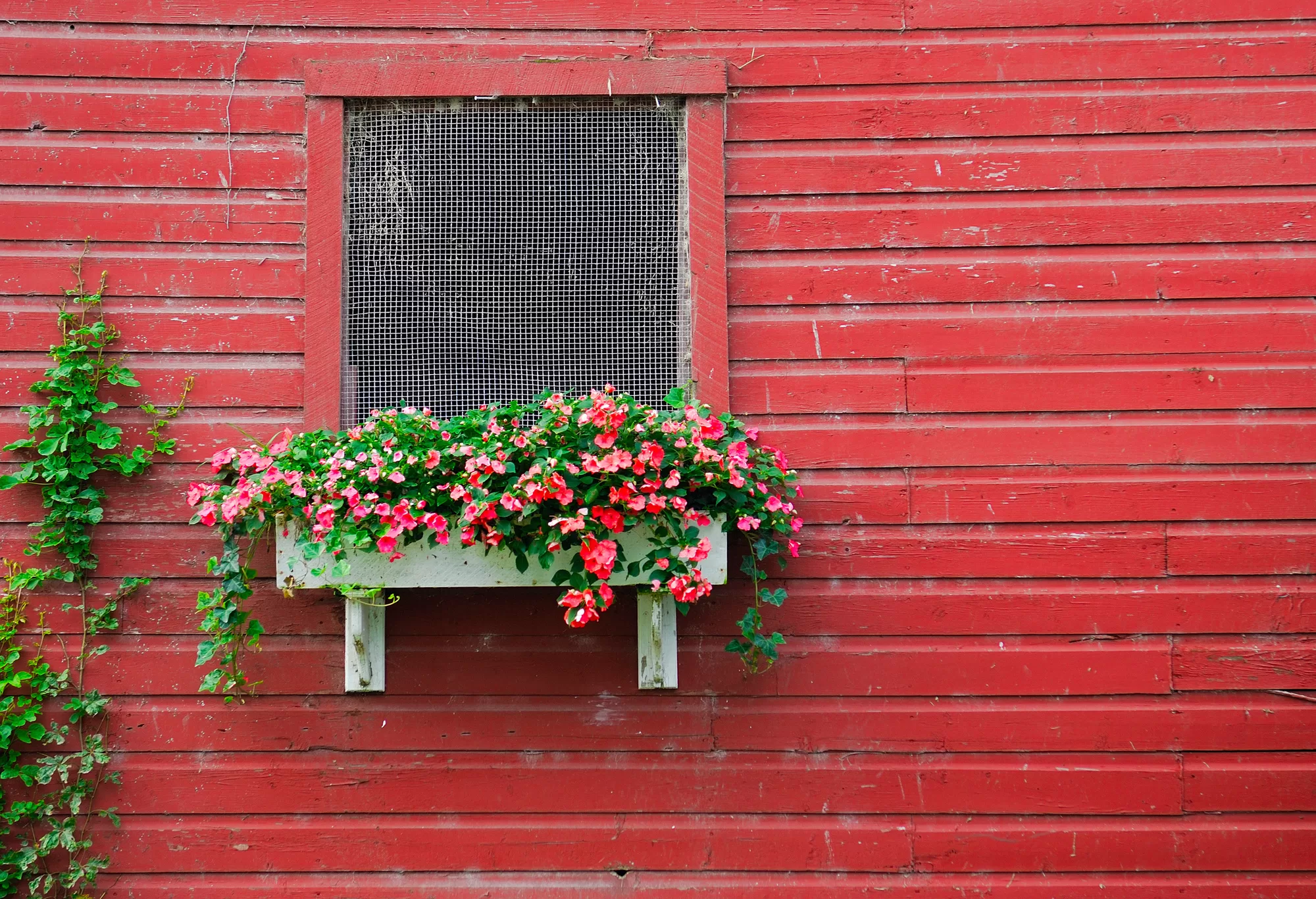 The fusion of nature's seasonal beauty and your home's aesthetic appeal creates an enticing view that transforms with every passing month.
Beyond aesthetics, this journey lets you explore the joy of maintaining a vibrant, compact garden all year round.
Creating a dynamic window box display involves selecting the right plants for each season, such as Window Box Vines.
The upcoming sections of this guide provide practical tips on cultivating these vines and other suitable plants.
The goal is to guide you in creating a living tableau on your windowsill, which encapsulates the ever-changing beauty of nature throughout the year.
Understanding Your Environment
Prior to establishing your window garden, it's vital to consider the specific environmental conditions it will encounter.
This includes understanding the amount of light exposure, temperature variations, and the wind situation of your window.
Here are some fundamental aspects to consider:
Light Exposure.
Determine whether your window box will be in full sun, partial sun, or shade.
Temperature.
Pay attention to whether your window box location experiences extreme heat stays cool, or faces rapid temperature shifts. This will impact your plant selection and watering schedule.
Wind Factors.
Note if your window box location is prone to high winds, as this may require more robust plant choices and secure installation.
Grasping these factors ensures a thriving window garden. Next, we look into maintaining its vitality in every season.
Adapting Your Window Garden To The Seasons
Crafting a season-responsive window garden is a rewarding endeavor.
Choosing the right plants for each season and providing appropriate care allows you to enjoy a continually evolving garden throughout the year.
---
Read Also :
---
To keep your window garden vibrant in every season, consider the following:
Spring.
Opt for fast-growing, vibrant vines like Sweet Peas or Morning Glories. These can provide an instant burst of color to your window box. Ensure regular watering as the temperature starts to rise.
Summer.
Transition to heat-loving vines such as Black-eyed Susan Vine or Clematis. These resilient climbers can withstand summer's heat but will need consistent watering and occasional feeding to flourish.
Autumn.
Consider adding English Ivy or Creeping Fig to your box. These resilient climbers stay green through autumn and can add textural interest to your arrangement. As temperatures start to drop, reduce watering frequency.
Winter.
Choose evergreen vines like Jasmine or Wintercreeper, which can stay green throughout the cold months.
Protect your window box from frost by wrapping it or adding mulch to insulate the soil.
With a well-thought-out plan for each season, your window box can provide a beautiful display year-round.
Next, let's move on to ensuring it remains healthy and attractive.
Maintaining Your Window Garden Year-Round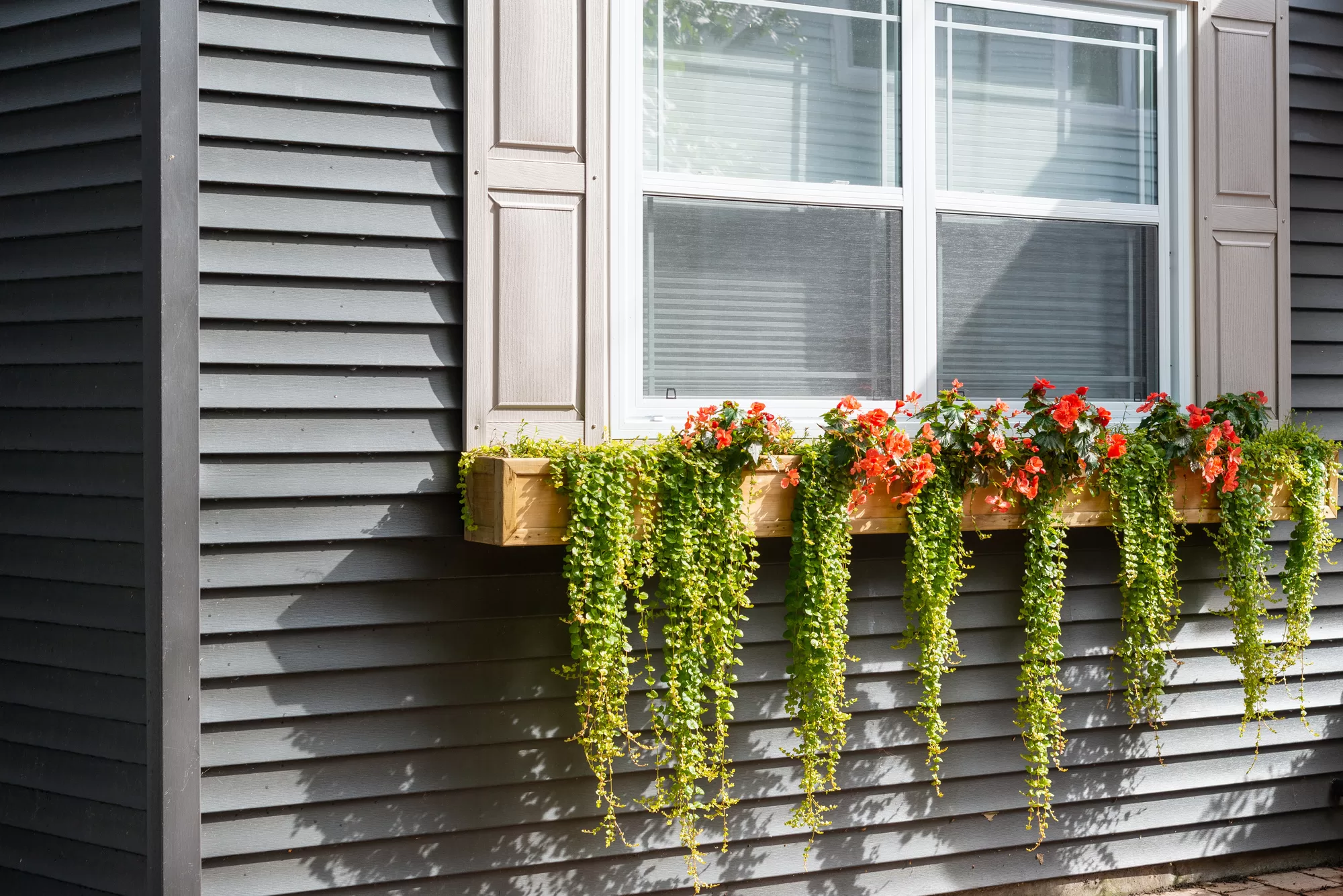 Keep your window box in top shape by providing regular care—consistent watering, suitable fertilizing, and frequent checks for pests and diseases. Here are some key tips for keeping your miniature garden thriving:
Watering And Fertilizing.
Different plants have unique needs. Regularly water and fertilize according to their specific requirements and the current season.
Pest And Disease Management.
Keep an eye out for indications of pests or diseases and address any issues promptly to prevent them from spreading.
Plant Rotation.
Rotate or replace as the seasons change or if a plant becomes unhealthy or unattractive.
By properly maintaining your window garden, it stays delightful throughout the year. Let's now look into creating an appealing plant arrangement.
Creating A Visually Appealing Display
A tastefully arranged window garden is a visual delight. It combines the principles of visual design with the dynamic beauty of nature. Here are a few tips to elevate your window box from a simple container garden to a captivating work of art:
Height And Depth.
Add visual interest by varying the height of your plants. Place taller varieties at the back and trailing ones at the front.
Color And Texture.
Choose options with contrasting colors or textures to create depth and draw the eye.
Color Scheme.
Consider a color scheme that complements your home's exterior or reflects the current season.
Following these principles can make your window box a striking feature of your home. Now you're ready to embark on your window box gardening journey!
Wrapping Up: Bring The Seasons To Your Sill
Now that you're equipped with window gardening insights, you can transform your sill into a seasonal spectacle of beauty.
From spring blossoms to winter's resilient greenery, with a selection of vines adding an extra touch, each season brings unique charm to your home.
Don't just observe the changing seasons—be a part of them. Begin your window box gardening journey today!