Hydroseeding is the process of spraying grass seed combined with water over a specified area of a lawn or garden. You may also use fertilizer and mulch in the mix to assist the seed growing. Hydroseeding is used to keep weeds at bay, beautify yards, and avoid dust pollution and erosion.
Labor expenses for hydroseeding CT are cheaper than those of putting sod since the procedure is simple and straightforward. As a result, hydroseeding takes just a few hours, the germination rate is high, and the finished product is of the highest quality.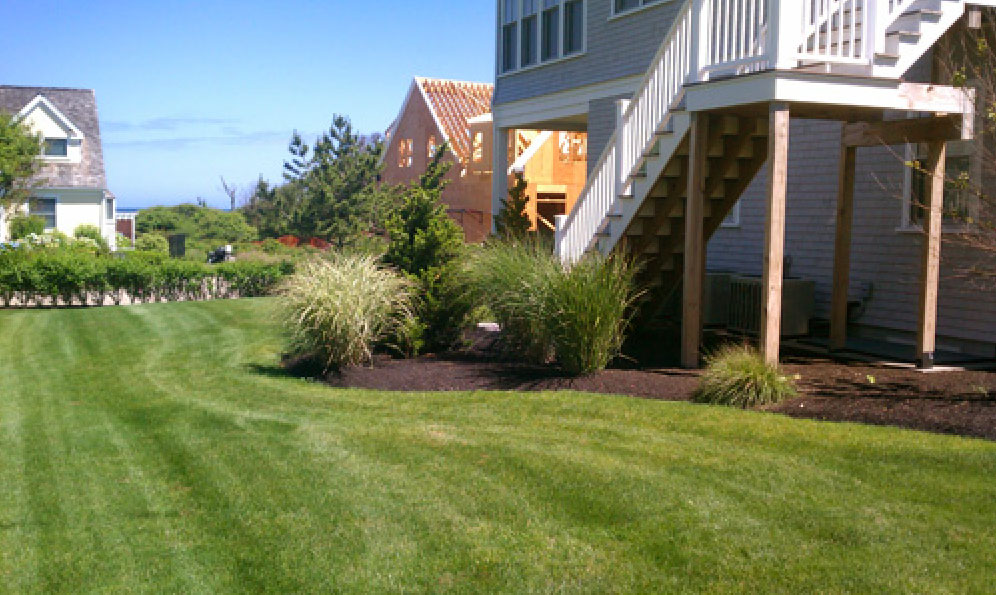 It's never too early or too late to start laying down new grass. The benefits of living in various climates might vary by season. Because it's cooler outside, hydroseeding in the spring and autumn uses less water. Because of this, grass will germinate and grow quicker in the summer.
For the first five to six weeks after hydroseeding, the ideal temperature is 75-85 degrees Fahrenheit. Read on to discover more.
The Process
Hydroseeding works best in the spring since the temperature is still chilly and the soil has sufficient moisture to support seed germination. Because of the hardy nature of the grass, it will be able to withstand both summer's heat and fall's chill.
To ensure that seeds have the best possible opportunity to take root and develop correctly, specialists prepare the soil in most situations. The expert will next apply a spray to the area in question to encourage new grass growth. People should not be allowed on the lawn until the grass has fully grown.
The grass seed is shielded from the rain by a layer of hydro-mulch after it has been sprayed, helping to keep moisture in and prevent the seeds from being washed away.
If you hire a hydroseeding specialist, you might expect to see results in as little as five to seven days, depending on the climate. You'll have lush, complete grass in three to four weeks. It is best to leave hydroseeding to the pros because it requires specialized equipment that the average homeowner lacks.
---
Read Also:
---
How to Hydroseed
The following are the steps involved in the process of hydroseeding, whether you do it yourself or hire a professional to help you. Hydroseeding should be carried out between March and October for optimal results.
Choose Your Seeds Carefully
In contrast to planting sod, hydroseeding allows you to create a bespoke grass mix consisting of various species, each of which has its own set of positive characteristics. The weather in your area should serve as a starting point for your research.
Then you might choose your mix depending on a range of attributes that you're looking for, like heat resistance, disease resistance, or drought resilience, among others.
Conduct A Soil Investigation
In order to determine which sort of seeding is best for your situation, you must perform soil testing first. You must ensure that your soil has the proper pH balance—it should not be too acidic or alkaline. The ideal soil pH should be between 6.5 and 7. Most grasses flourish in this range.
You may alter the pH of your soil as required by adding lime additions, organic material, or sulfur, depending on the amount of acidity in your soil.
If you're doing it yourself, you can purchase a commercial test or an at-home kit and then submit a sample to a corporation or institution for analysis. Alternatively, the professional lawn care business you hire to hydroseed your grass will do the test.
If you want to hydroseed your lawn, you might inquire at your local garden shop about which grass mix would work best for your situation. If you hire an expert, they will take you through the decision-making process and advise on the appropriate blend.
Clear The Area and Rake The Dirt to The Desired Depth
Hydroseeding should only be done on bare soil instead of putting sod. Get rid of any weeds and trash that may have accumulated on your lawn.
The next step is to establish 2.5 to 3 inches below the desired final grade. This method protects your home and other buildings by preventing the slurry from causing moisture-related harm.
Make a well-mixed slurry by putting the ingredients in your hydroseed and running the agitator. You may rent or buy a commercial-grade hydroseed from a lawn care company if you want the best results. Finally, the fun begins. Douse the earth with the hydroseed using your hydraulic equipment.
Steps to Take Next
During the first two months after hydroseeding, you'll need to pay close attention to your lawn's moisture levels to ensure it stays healthy.
During the first few weeks, it is essential to water two to three times each day, after which you may progressively reduce the number of times you water over the following six to seven weeks. Ensure that children and pet companions stay out of your lawn during this period.