Buying a new mattress is an exhilarating experience, but it can also be stressful and costly. In order to buy a mattress, the first step is to find a dealer like Just Right Mattress Outlet, one of the numerous Tucson mattress stores.
It's still tough to select the ideal mattress, even with the rise of internet merchants and sweeping changes to the process of mattress buying. A decent mattress isn't cheap, yet you spend a third of your life in bed. You can simplify the process by asking yourself a few key questions.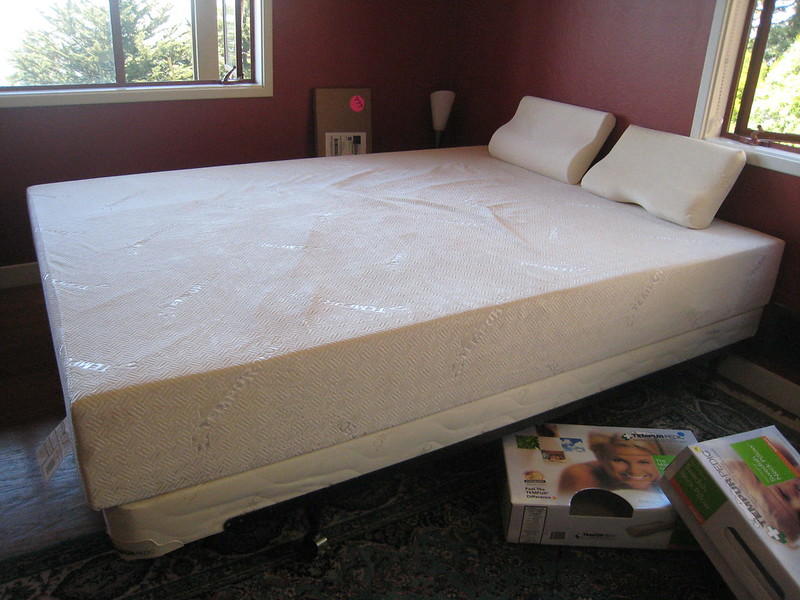 Prepare for your ultimate choice by answering the following questions
What Is Your Budget for A New Mattress?
Just before you start looking for mattresses online or visiting mattress stores, you should seriously consider how much money you're prepared to pay.
When purchasing a new mattress, it is critical to understand precisely what you will be getting for your money to establish realistic expectations. It also means that you will be more equipped to recognize a phony mattress sale or a deceptive description.
By being aware of precisely what you can anticipate in return for your money, you can avoid falling prey to deceptive marketing or offers that seem too good to be true.
---
Read Also:
---
Foam or Fiber Mattresses?
Answering this question is the second step in the analysis process. It's up to you whether you're going to go for an all-natural fiber mattress or chemical-based foam.
Foams and synthetic fibers are expected to predominate at the lower price range. To put it another way, they're cheaper to create. With the shift to boxed foam mattresses, the price has also risen. These multi-million dollar advertisements are the key reason why.
If they're within your budget, natural fiber mattresses are always superior to those constructed of foam or other heat-retentive synthetic materials. Natural fibers not only feel more likable, but they also last longer and don't retain as much heat as synthetic fibers do.
Are You Looking for A Certain Kind of Mattress?
Purchasing a mattress may be a daunting endeavor with so many different sizes, kinds, and brands to select from. The market for new mattresses is competitive, which means several options are available for you. Many options are memory foam mattresses, waterbed mattresses, classic innerspring mattresses, and more.
Upon entering a mattress shop, you will see that foam and innerspring mattresses are available. However, your specific interests and way of life will determine which option is the most excellent fit for you.
Is There a Certain Sleeping Position That You Like the Most?
It is impossible to get a good night's sleep without a good mattress. A good night's sleep is impossible to get if you are not sleeping comfortably. When it comes to having the correct fit, your sleeping posture is one of the most crucial elements to consider.
Whether you sleep on your stomach, side, or back is the most critical question to answer. When it comes to mattress selection, your sleeping posture should be taken into account. Before purchasing a new mattress, consider your sleeping posture and the amount of support you require.
For example, your spine will need the most excellent assistance if you sleep on your side. For those who like to sleep on their stomach, their shoulders and hips should be OK without help.
In this case, memory foam mattresses that give pressure reduction and pain alleviation are an excellent option if you're accustomed to resting on your back. If you sleep on your side, you may want to choose a softer mattress that will better fit your body's contours.
What Is the Procedure for Returning a Mattress That I Find Deplorable?
You may still end up with a mattress that you don't like, despite all of your research and visits to mattress stores. It is not always feasible to return a mattress, but don't assume this is the case.
Mattress refunds and comfort guarantees are available from both online and in-store vendors, and you should take advantage of both if you have a problem with your purchase.
To keep things simple, save the receipt and the mattress. Avoid removing any of the manufacturer's labels, including all of the mattress's specifications, and a warning that removing them might result in jail time.
If you suspect any, another option is to use a mattress protector. There's a chance you'll have to return the mattress since it's not covered by the guarantee or warranty if it becomes dirty.
You may be surprised to learn just how quickly a mattress may get contaminated if you have dogs or small children, so do your best to take care of it.