Is your home due for a new look? Well, if you've decided to remodel your home, then it would be in your best interest to know what to expect from this entire process.
There are a lot of reality shows that cover the journey of homeowners trying to remodel their homes and it has given most homeowners a wrong idea of how home remodeling actually looks like.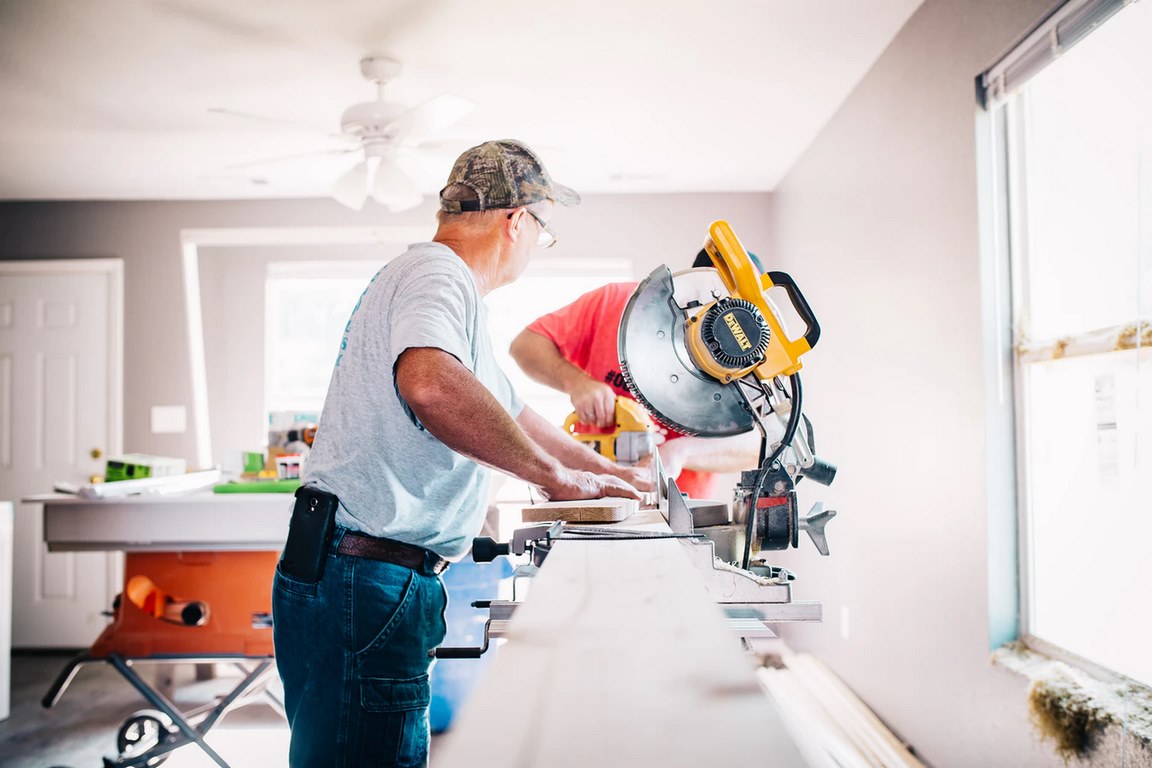 Most of them would just show a couple choosing the tiles or bathroom vanities for their home and after a couple of days, they have a newly remodeled home.
But this cannot be farther from the truth.
When remodeling your home, it is best that you enter the process with the right set of expectations.
This will help you feel more confident and at ease during this process. On top of that, this will lessen the pressure of you having to accomplish everything under unrealistic standards.
In this article, we've listed some of the most common things every homeowner should be aware of when they are about to remodel their homes.
Timeline
First and foremost, you have to be familiar with the realistic timelines. Right from the beginning, remove any expectation that you will be done remodeling your home in one week just like in the reality shows.
You might even be expecting to finish your entire home in one month but chances are, that's never going to happen.
If you're looking to remodel your kitchen, you are immediately looking at anywhere between three to six months.
Depending on the size of your bathroom, this can take you anywhere from two to six weeks.
Moreover, basements can typically take you from one to four months. Finally, changing your flooring can take you from a couple of days to two weeks.
That being said, if you're planning to remodel your entire home, you are easily looking at six months to one full year of remodeling and renovations.
---
Read Also:
---
Budget
Another crucial aspect of having a successful home remodeling is having the proper budget.
You will only be able to have the right budget if you are able to anticipate the expenses.
In order to do this, it's best that you do your research and know what to expect. A lot of factors play into determining the right budget for remodeling.
The size of the home comes first, then the number of rooms, which rooms you're targeting to renovate, and lastly the type of upgrades you are looking for.
Although it is granted that every home differs when it comes to budget, the best practice when it comes to budgeting is to allow at least 5 to 10 percent of allowance to cover any errors or unexpected changes.
As much as you prepare, remodeling and renovations can get overwhelming. There are a lot of moving pieces and especially when you are doing them on your own, it's easy to make a mistake.
And when we are talking about remodeling, a simple mishap can easily set you back a couple of hundreds or even thousands of dollars.
To give you a better idea, if you decide to remodel your bathroom, it will definitely cost you a considerable large amount of money.
If you're doing a full-blown bathroom remodeling, it can easily cost you up to tens of thousands of dollars.
When it comes to rooms such as kitchens or bathrooms, a lot of factors play into the budget.
Will you be changing the tiles? Are you buying new kitchen equipment? Are you going to upgrade to a bathtub? Or are you changing to a shower? These will all play a huge role in determining your budget.
It's best that you have a clear direction on the things that you want to do before you start.
Planning
When it comes to remodeling, you have to plan well. This is especially true if you're working with a limited budget.
As much as it would be a lot more fun to just go online and look at Pinterest or Instagram for inspiration as you go through the remodeling process, it will not work out well for you.
When you're remodeling your home, you have to know what you want and what you like.
It is not enough for you to have a vague or broad idea of what you think you want your home to look like after the remodeling.
If you want to stick to your timeline and finish on time with this project, you have to know and plan every detail.
As this is your home, you are emotionally attached to it and to things that are there. If you don't plan well and if you don't plan out every single facet of your remodeling, you might find it difficult to let go of certain things in your home.
Now, there's nothing wrong with that, but the time that it will take you to decide on these things can also delay your progress.
Furthermore, if you're not specific with what you want, when you head out to source your materials, you might find it hard as well to decide.
Here's what you need to know about planning, it will take you a while to finish this stage.
Don't expect that you'll be able to finish planning over the weekend or even two. Typically, the planning stage takes about one to three months.
Planning involves you deciding on the layout, the materials, and getting permits.
You must not rush this stage as this is crucial to ensuring the success of your remodeling.
Getting a building permit alone can take you up to several weeks to acquire.
Lastly, when planning your timeline, try to consider as well any uncontrolled problems you might face.
These external problems may include weather conditions and the timeliness of your orders getting shipped by your suppliers.
Sourcing
Another huge misleading aspect of reality TV shows when it comes to home remodeling is sourcing.
Typically you'd see the cast go to one or two stores and they are able to get everything that they need but again, this is not how it is in real life.
In real life chances are you're going to have multiple trips to several different stores just so that you can complete your checklist.
It is possible that even though you have a plan, an item may be unavailable in your local stores and you might have to order it online.
Sourcing can take you several months from order to delivery.
When it comes to sourcing, you should also consider doing your research. When you have a working budget, you'll have a better idea of what you can and can't afford.
Work with what you have without sacrificing quality. If you're going to spend money remodeling your home, might as well spend it on high-quality and durable materials.
Try to look for alternatives when the one that you originally want is unavailable or is out of your working budget.
There are a lot of articles online that list out the better alternatives for certain materials used when remodeling a home.
Disagreements and Conflicts
When you're doing the entire remodeling by yourself, you do have to work a lot harder but it saves you from having any disagreement or conflict.
Most homeowners usually tackle remodeling with their families or spouses.
As mentioned above, home remodeling typically takes anywhere from six to twelve months and throughout this entire process, conflicts and disagreements may arise.
This process can be dragging, exhausting, and overwhelming. It is highly likely that at one point, you are all just tired and may disagree on the smallest of things.
But this is typical for any household. At the end of the day, you just have to take a step back and regroup. Remember your plan and stick to it.
Things May Go Wrong
This has to go without saying but you'd be surprised by how many homeowners forget about this expectation.
Regardless of how well you plan, things may still go wrong. This can be easy to forget as a majority of our expectations nowadays are heavily influenced by social media.
When you go on Instagram or Youtube, you see all of the see amazing transformations.
You see great before and after images. You can view short clips of these transformations on their Instagram stories save on their highlights. But again, that is just what it is, highlights.
These videos, clips, and photos do not include the struggle or obstacles that these homeowners encountered throughout their home remodeling journey.
This makes it easy for us to forget that these things can happen and we end up with unrealistic expectations.
Furthermore, these highlights do not include the things that they're unhappy with. They may have changed their carpet and ended up not really loving it.
Now they're stuck with a carpet that they don't really love and that can happen to you as well.
But at the end of the day, you have to understand that these things happen to most homeowners. It takes practice to get this entire process to go smoothly.