Of all the furnishings in your house, carpets experience the most direct traffic. When this happens, it results in dirt accumulation and wears and tear.
Since cleaning your carpet ensures your health and that of your family and increases its longevity, we recommend working with reliable cleaners like Tri-Cities, WA who offer spotless cleaning services.  Here's what you should expect from professional carpet cleaning: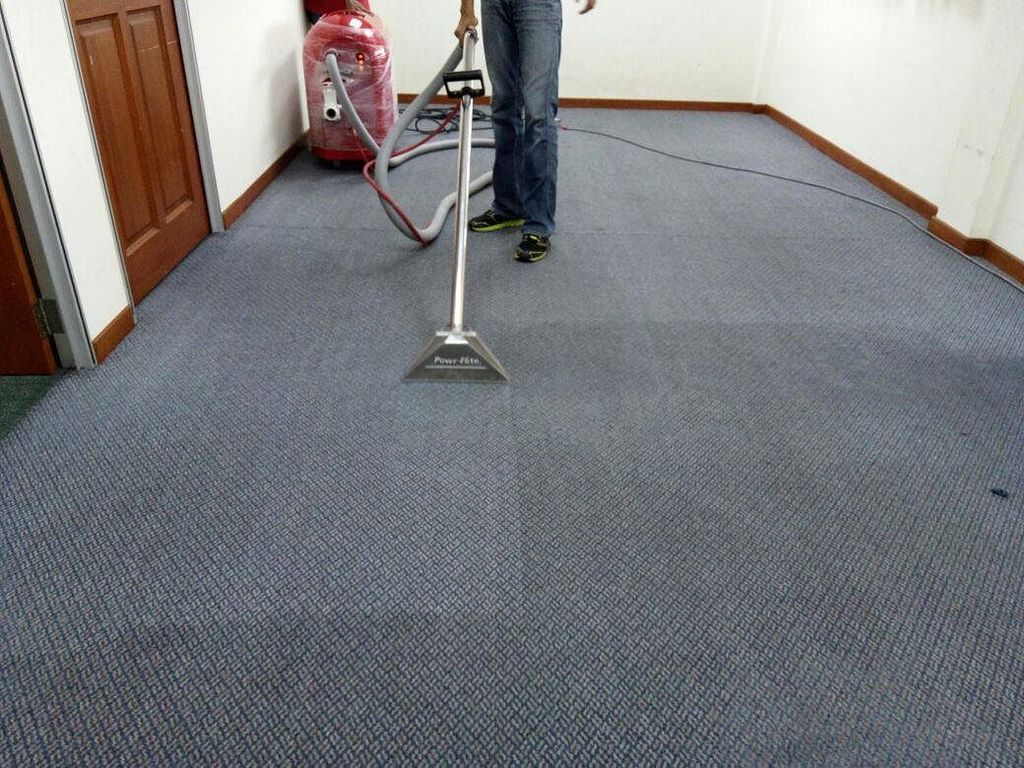 An Exceptional Experience That Extends Your Carpet's Lifespan
Unlike other furnishings in your house, your carpet is prone to suffering from different pollutants, including dust mites, pet dander, mold spores, and bacteria. The same also collects possible toxic gasses in the air and circulates within and around your home.
Pollutants and poisonous gasses lead to airborne diseases, especially when vacuuming your house or resting in dusty spaces such as corridors and balconies. When this happens, you risk health hazards such as allergies and asthma.
While you can remove and clean pollutants and other elements through conventional means, professional spotless cleaning is the best way to perfectly remove dirt and ensure the health of your household. Professional cleaners contain the right equipment that spotlessly eliminates all allergens.
By doing this, your home remains spotless and free from allergy-causing elements or other disease-causing components, including mold and bacteria.
---
Read Also:
---
Boosting Your Carpet's Lifespan
Besides keeping your surroundings clean, spotless professional cleaning aims at maintaining your carpet by removing foreign objects that would otherwise damage it, thus reducing its lifespan.  Carpets are prone to wear and tear, especially those made from materials like cotton, fabric, and wool.
Professional cleaners, unlike conventional ones, use myriads of ways such as bonnet, encapsulation, and steam cleaning.  These techniques ensure every allergen clears appropriately and prevent them from sticking and hiding, especially when using typical cleaning methods.
Properly Cleans and Gets Rid of Stubborn Carpet Stains
While most people regularly rearrange their furniture to hide stains and other dirt-causing elements, hiring professional and spotless cleaning technicians provides an excellent cleaning experience that leaves your carpet shining and effortlessly boosts your home's aesthetics.
Most carpet stains, including nail polish, pet pee, coffee, wine, paint, and others, can be challenging to clean. While you can utilize your DIY cleaning skills, eradicating stubborn spills and stains requires professional cleaners' advanced equipment.
Unlike advanced equipment, DIY typical cleaning tools risk the integrity of your carpet, especially when removing toxic solutions and chemicals, considering you'll have to scrub your carpet hard, leading to wear and tear.
On the other hand, when professionals clean your carpet regardless of the stains and spills to remove, such as ink, mud, and other stubborn spills, they use effective extraction techniques leaving the carpet stain-free hence looking brand new and attractive.
Expect the Use of Effective Cleaning Techniques
Unlike conventional cleaners, professionals eliminate and get rid of stubborn spills and stains because they employ effective cleaning methods such as:
Hot Water Extraction Cleaning
Also known as steam carpet cleaning, hot water extraction uses high-pressure hot water to carefully clean the carpet fiber and remove dissolved dirt and other elements.
Steam cleaning involves effective cleaning agents soiled in surfaces, including your carpet. The method also contains an agitation process that involves gently brushing and rinsing.
Afterward, cleaning agents settle in the carpet for a short duration before it's washed through other advanced cleaning tools to rinse and clean it thoroughly before drying it in a room installed with air-conditioned temperatures.
Unlike steam and other cleaning methods, shampooing is an excellent option if you're cleaning bacteria and other organisms from your carpet. The same is also effective in reducing allergens, especially spills and stains.
However, while it's an effective method, shampooing's primary downside is leaving behind a considerable amount of wet foam residue that takes the carpet long to dry. Also, the foam residue can dry and make it hard to rinse the rug, thus leading to sticky patches that boost wear and tear, especially when you scrub.
Besides steam and shampooing, encapsulation is another effective carpet cleaning method to embrace. The process uses synthetic detergents in crystallizing dust and dirt elements into powder hence easy to wash out and clean.
It also perfectly loosens dirt particles, especially from fiber material carpets.  In addition to being an effective method, foam encapsulation is also the most environmentally friendly technique to embrace, considering it doesn't employ toxic chemicals.