If you're looking for a real estate investment or a new home, you might be surprised to learn that fire-damaged houses are occasionally listed on the market.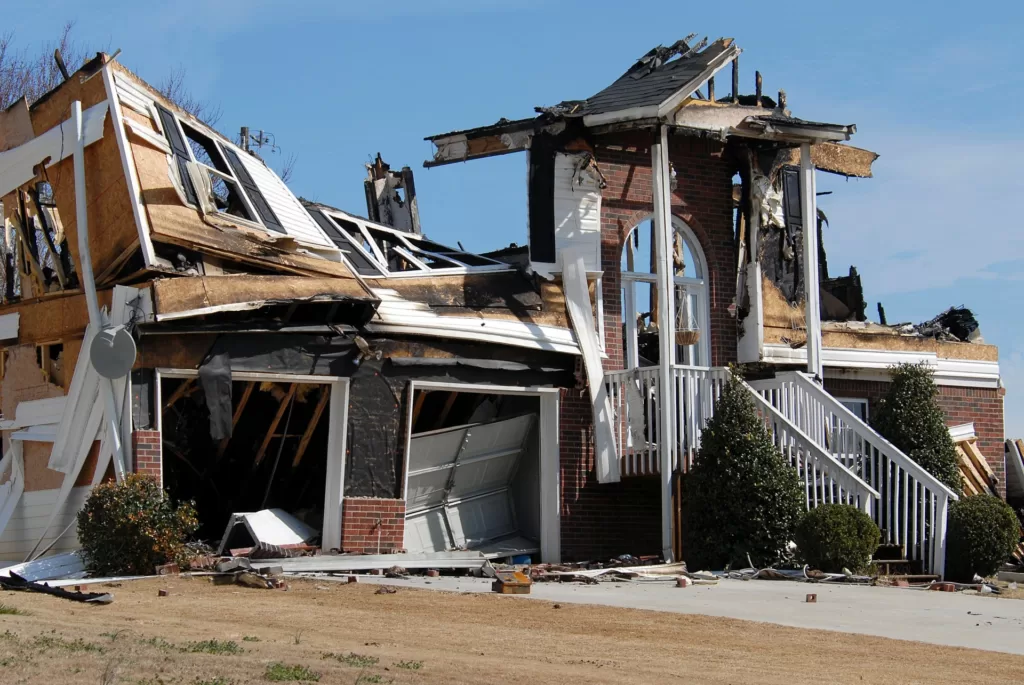 This article will delve into the world of fire-damaged house listings, discussing the opportunities and considerations that come with these unique properties.
Exploring Fire-Damaged House Listings
What Are Fire Damaged Houses?
Fire-damaged houses have experienced varying degrees of damage due to fires. This damage can range from minor cosmetic issues to severe structural damage, depending on the fire's intensity and the firefighters' response time.
Why Are They Listed?
Fire-damaged houses are typically listed for sale when the owners cannot or unwillingly undertake the necessary repairs. These listings can present opportunities for buyers willing to invest time and effort into renovations.
Find out fire damaged houses for sale
Opportunities and Considerations
Lower Purchase Price
One of the primary attractions of fire-damaged house listings is the potential for a lower purchase price. These properties are often priced below market value to account for the required repairs and renovations.
Profit Potential
Savvy investors see fire-damaged houses as hidden gems. With the right renovations and improvements, these properties can increase in value, potentially leading to a profitable return on investment.
Customization
Buying a fire-damaged house allows you to customize the property to your preferences. You can design and renovate the space to create your ideal home.
---
Read Also :
---
Challenges of Renovation
Renovating a fire-damaged house can be a complex process. Depending on the extent of the damage, you may encounter structural issues, electrical problems, or plumbing challenges that require expert attention.
Insurance Considerations
Securing insurance for a fire-damaged house can be challenging. It's important to research insurance options thoroughly and understand the coverage available for these properties.
Searching for Fire Damaged House Listings
Real Estate Websites
Many real estate websites feature listings for fire-damaged houses. You can filter your search to look for distressed properties in your desired location specifically.
Real Estate Agents
Experienced real estate agents may have information on fire-damaged house listings that aren't widely advertised. Working with an agent can provide valuable insights and access to potential properties.
Making an Informed Decision
Property Inspection
Before purchasing a fire-damaged house, it's crucial to have a professional inspection. This inspection will identify hidden issues and help you understand the scope of the necessary repairs.
Budgeting
Create a comprehensive budget, including the purchase price and the estimated renovation costs. Be prepared for unexpected expenses that may arise during the renovation process.
Renovation Plan
Develop a detailed renovation plan that outlines the specific improvements and repairs needed. This plan will serve as a roadmap for your renovation project.
Conclusion
Fire-damaged house listings offer unique opportunities for buyers and investors looking to acquire properties at a lower cost. While the potential for profit and customization can be enticing, it's essential to be aware of the challenges and considerations of renovating a damaged property.
You can make an informed decision when considering a fire-damaged house listing by conducting thorough research, working with professionals, and developing a clear renovation plan.
Remember that each property is unique, so take your time and choose wisely. You may discover a hidden treasure in real estate listings with the right approach.