Countless is the number of things we can bequeath future generations. But none hold a candle or even matter in the grand scheme of things than a green planet, safe enough to accommodate them- a safe place that allows them to marvel at all the other finer things.
Creating a suitable environment for generations is realistically achievable if we do one little thing at a time.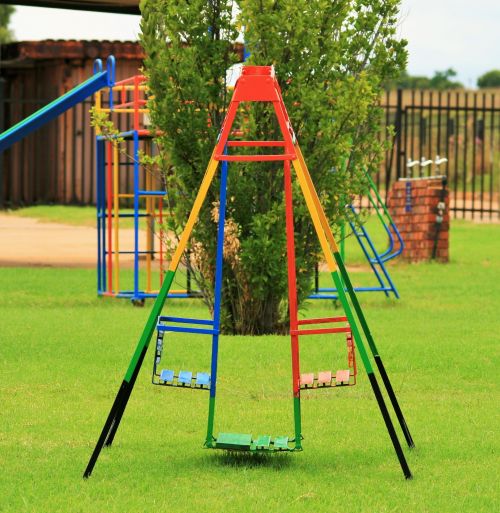 The little things eventually add up to make a world of difference. One such move is building environmentally friendly playgrounds.
Here are some ways to create environmentally-friendly playground equipment and structures:
Use Sustainable Wood
Slides, benches, and switches are the stuff of playgrounds. These structures are integral to interactive play areas.
One way to become more sustainable while providing kids with everything they need to play and have fun would be to be eco-friendly in creating the structures. Natural, sustainable wood is an excellent choice for building playground structures.
What's more, natural wood is not only sustainable. It can also make for a beautiful rustic-looking play area. Instead of felling more trees to build these elements, a better idea would be to recycle wood and scraps that would otherwise end up in landfills.
Prioritizing maintenance and sealing the wood will make the structures go a long way, preventing rot and ensuring durability.
---
Read Also:
---
Leverage Recycled Plastic Containers
Plastic has become one of the most frowned-upon menaces and a significant bump on the road to an eco-conscious future. A better alternative to having plastic in oceans and landfills would be recycling them.
Commercial playground equipment made from recycled plastic goes a long way in creating a sustainable environment. If anything, the structures and equipment crafted from recycled plastic are durable, attractive, and safe for children and ultimately, the environment.
Employ Nature-Inspired Designs
A nature-inspired theme for a playground is not only creative. It also plays a significant role in ensuring environmental friendliness. Opt for nature-themed equipment such as tree stumps.
Playgrounds could also integrate fun fact signs and adventurous trail experiences that do not necessitate clearing or harming the ecosystem around the area. The children will benefit from engaging with and being one with nature.
Consider Recycled Rubber
Alongside recycled plastic and repurposed wood, another excellent alternative for eco-friendly playground structures is recycled rubber. Recycled rubber makes for safe landing areas in the playground because it is not prone to slips.
The number of playground injuries goes down when using recycled rubber to provide the needed cushion against landing impact.
This material contributes to a safer playground and encourages sustainability because it involves using tons of waste rubber that would have gone to landfills.
Conclusion
Human narcissism rears its ugly head when we think that we are the masters of the universe and anything -even harmful things to the environment, is justifiable. Now, more than ever, we have begun to understand how catastrophic an impact they can make on the environment.
Any shot whose taking makes things better for the environment for future generations is worth taking. And that includes creating sustainable, environmentally friendly playgrounds.