When you have kids, indoor playtime is a necessity.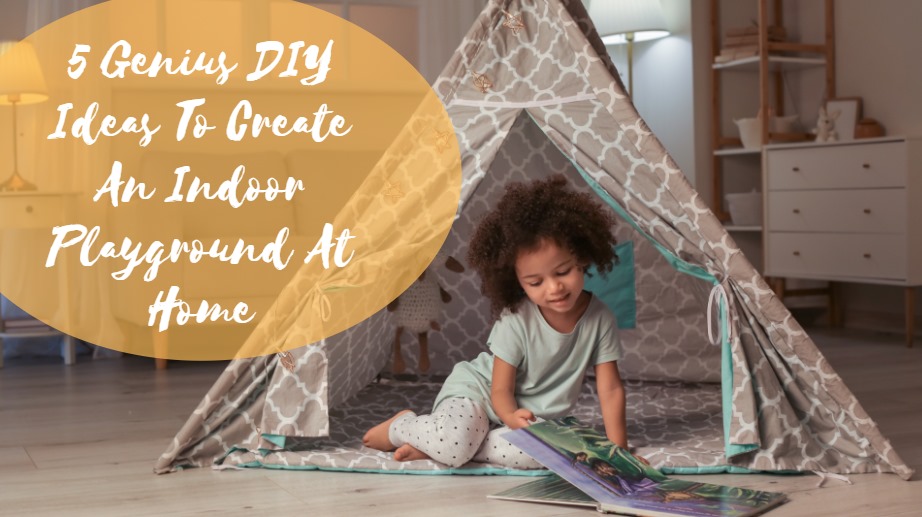 Whether you are looking for activities that will keep your children entertained during cold winter months or rainy days, creating an indoor playground is the perfect solution.
There are many different types of indoor playgrounds available on the market today. Some are made from plastic, some are made from wood, and others are made from metal. Some come with slides or swings, while others do not. You can also order a customized playground from Play by Orca Coast.
It doesn't matter what type of indoor playground you choose—you can still create one at home with a few simple items!
DIY Indoor Playground Ideas
Here are four simple ways to make an indoor playground for your kids at home, using things you already have around the house!
Homemade Teepee
Creating a homemade teepee with your child's favorite blanket is a great way to make them feel special. Plus, it's easy to make and won't cost you much money at all.
You can also spruce it up by crafting one. If you're handy with sewing and have access to some old clothes you don't mind cutting up, you'll find tons of tutorials online for making your own teepee frame out of PVC pipes or other materials.
Create an Obstacle Course
This one is easy. All you need is a couple of couch cushions and chairs, some pillows, a blanket or two, and anything else that can be used as an obstacle. Take cardboard boxes and have your kids decorate them with markers, fabric, or whatever materials you have on hand.
Next, build a jungle gym out of the boxes with tunnels to crawl through—or make it harder by balancing on a block of wood (be careful!) as you move from one box to the next. Add in pillows to jump over and maybe even some balls to throw through a hoop you've made out of empty cans.
You can even add in other toys like balls or stuffed animals to make the game even more fun. Bonus points if you can find a way to incorporate the family pet into your indoor obstacle course!
Indoor Tent
Create an indoor tent in your living room with some blankets and wooden sticks. Your little ones will love having their own little hideaway where they can play for hours!
All you need are some sheets and some duct tape (or hot glue if you have that handy).
Here's what to do:
Fold a sheet into quarters and lay it out on the floor. Tape the edges down so that they stay in place while you work.
Fold another sheet in half lengthwise and lay it over the first sheet, lining up the edges as much as possible. Tape or glue each side of this sheet down. This will form a "doorway" into your tent!
Repeat steps 1 and 2 with two more sheets: one folded in half width-wise, then taped or glued onto either side of the door; one for a roof, taped down over all three layers (so that it hangs down over the top of all three).
Make sure everything is taped or glued securely so that nothing will fall off when kids run around!
Make Your Own Ball Pit
You don't need to buy an expensive ball pit for your kids when you can use this DIY hack instead.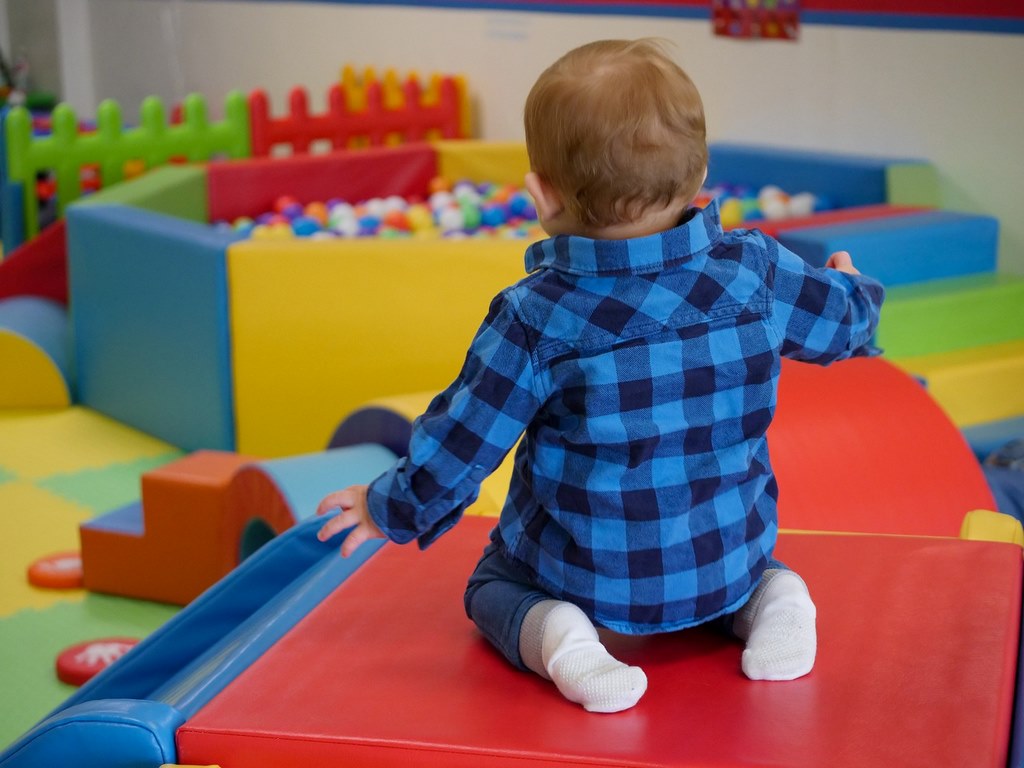 All you need for this DIY ball pit is a large cardboard box (or several smaller ones, if that's all you have) and a bunch of bouncy balls.
If you don't have any bouncy balls, look around your house for other small toys, balls, or objects that are soft and won't hurt anyone. Anything from stuffed animals to small pillows or clothing items will work perfectly.
If you're using only one big box, but the objects inside and lay it down on its side. If you're using smaller boxes, just stack them up so they form a little tower. The point is to make sure there's plenty of room to climb on top of the box(es) without falling over or getting hurt.
DIY Indoor Slide
Kids love slides, but they're not always practical especially if you're short on space. A DIY slide is a quick and easy way to give your kid the slide of their dreams.
Simply pick up a few 2x4s and a roll of adhesive shelf liner at your local hardware store. Build your slide in whatever shape suits your space (this one's just a simple ramp), install it, and then use the adhesive shelf liner as padding to make things safe.
Kids will love flying down this slide, and parents will love how easy it is to set up plus, because it's all made with wood, it's easy to break down when you need more space.
Get Your Indoor Playground from Play by Orca Coast
If you have a little extra budget and don't want to spend time building or designing an indoor playground for your kids, then we have a solution for you. You can order one from Play by Orca Coast!
Play by Orca Coast is an online store that offers a variety of backdrops and props for indoor playgrounds. The company has been in business since 2009 and has delivered more than 8,000 playgrounds to satisfied customers all over the world.
Their products are designed to be easy to install and use, so even if you're not a DIY expert, you should be able to set up your playground without any hassle.
Takeaway
Finally, we hope these DIY indoor playground ideas for your home will bring you the joy and fun you may not have thought you'd have at home when building.
Check out the different furniture pieces that can make a huge difference in your living space. With so many fun possibilities and designs, there's no doubt that these 5 Most Awesome DIY Playground Ideas will inspire you to build one yourself!
You want to buy a fun toy for your child, but you don't want to spend too much money. Brick toys are high-quality toys that provide hours of fun without breaking the bank. Buy your child's toys from the BrickToys website and enjoy hours of creative playtime!