Carpet stains are inevitable, but they don't have to be permanent.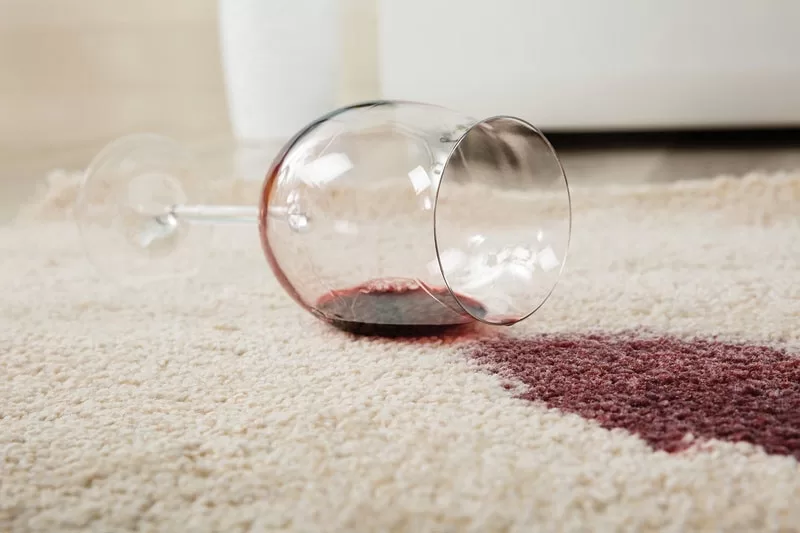 Whether dealing with food and drink spills or pet mishaps, taking the proper steps to clean up these messes is essential for preserving your carpet and maintaining a clean household.
You have a carpet stain and want to get rid of it. You can't find any good advice on the internet. Today Lindfield Haywards Heath Carpet Cleaner team will provide an overview of the most effective methods for quickly and properly removing carpet stains.
1. Water
Carpet stains can be one of the most challenging and frustrating messes. Knowing the proper techniques for removing them is essential to keep your carpets looking their best. One of those techniques is using water to remove carpet stains.
Water alone may not be an effective solution for all kinds of carpet stains, but it is a great place to start when tackling small, fresh messes such as spills, or dirt tracked in from outside.
Hot water does a better job of breaking down specific proteins found in food and beverage stains. In contrast, cold water will help prevent permanent color damage when dealing with dye-based materials like lipstick and markers.
---
Read Also:
---
2. Dish Soap
Are you dealing with persistent carpet stains that seem impossible to remove? Stop wasting time and money on expensive store-bought stain removers and reach for dish soap instead. Using dish soap to remove carpet stains is a cost-effective way of keeping carpets in top condition.
Dish soap is an effective cleaning agent because it contains surfactants that can remove tough dirt, oil, and residue from surfaces like carpets.
Mix one teaspoon of dish soap with two cups of warm water as a stain remover. Dip a cloth or soft brush into the mixture and gently scrub at the stained area until the stain starts to come out. Once finished, rinse the soapy residue with cold water and let the carpet air dry completely before putting the furniture back in place.
3. Vinegar
Vinegar contains natural enzymes that break down dirt and other debris, making it easier to vacuum away without damaging the fibers of your carpet. It works on all fabrics, including wool, synthetic fibers, and even leather upholstery.
All you need to do is spray the affected area with Vinegar, allow it some time to work its magic, and then vacuum away the residue – it's as simple as that! The great thing about Vinegar is that it does not contain any harsh chemicals, so you can rest assured that your carpets are safe from fading or discoloration.
4. Baking Soda
Carpet stains can be a real hassle to remove. Fortunately, there are several home remedies that you can use to help get rid of them. One of the most common is baking soda. Baking soda has long been used as an effective cleaning tool and can significantly affect carpet stains.
Baking soda neutralizes odors, absorbs oils and liquids, and breaks down dirt particles in carpets. To use it, simply sprinkle baking soda over the affected area and let it sit for at least 15 minutes before vacuuming it. You may need to scrub the area with a damp cloth before sprinkling on the baking soda for bigger or tougher stains.
Conclusion
In conclusion, removing carpet stains quickly and properly is a skill anyone can learn. With the right tools, cleaning solutions, and patience, you should be able to keep your carpets looking new.
Always use caution when mixing cleaning solutions and never pour any acidic solution directly onto the carpet. Finally, if you are ever in doubt about how to clean your carpet, don't hesitate to call in the professionals!