You began to experience the aches that came from having a poor workstation layout after years of hunching over a desk. Every part of your body hurts from the hard chair, the desk being too high, and the tight laptop keyboard.
You're not bound to a lifetime of neck and back aches or aching wrists and fingers if you work long hours at a desk. Your joints can stay comfortable at work if you use proper office ergonomics, which include the right chair height, suitable equipment layout, and adequate workstation posture.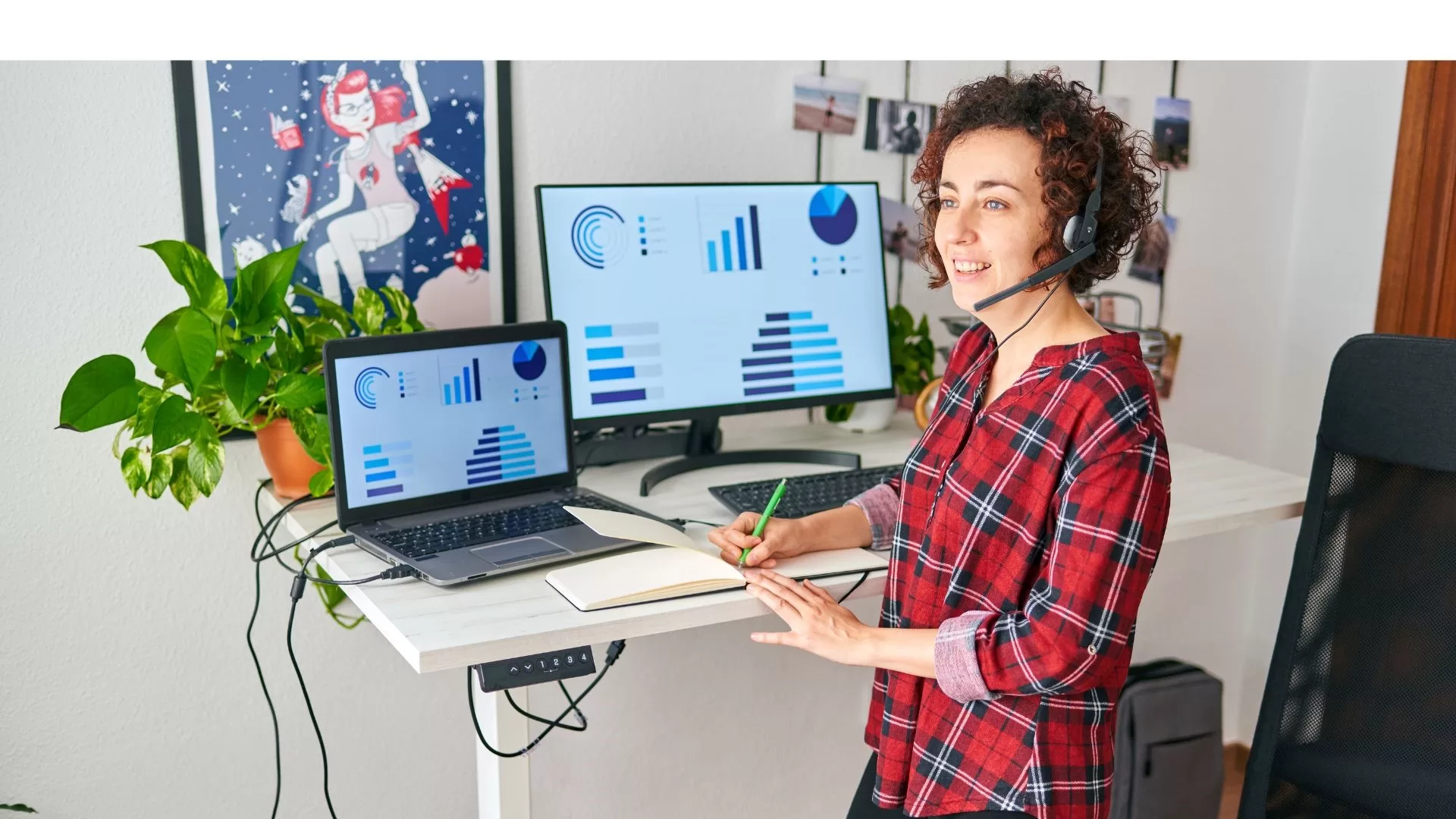 Using an ergonomic workspace, you may use a computer for extended periods without discomfort.
With the help of this graphic guide to sitting desk ergonomics, let's start revamping your workspace and making your sitting workstation comfy.
1. Choose the Right Chair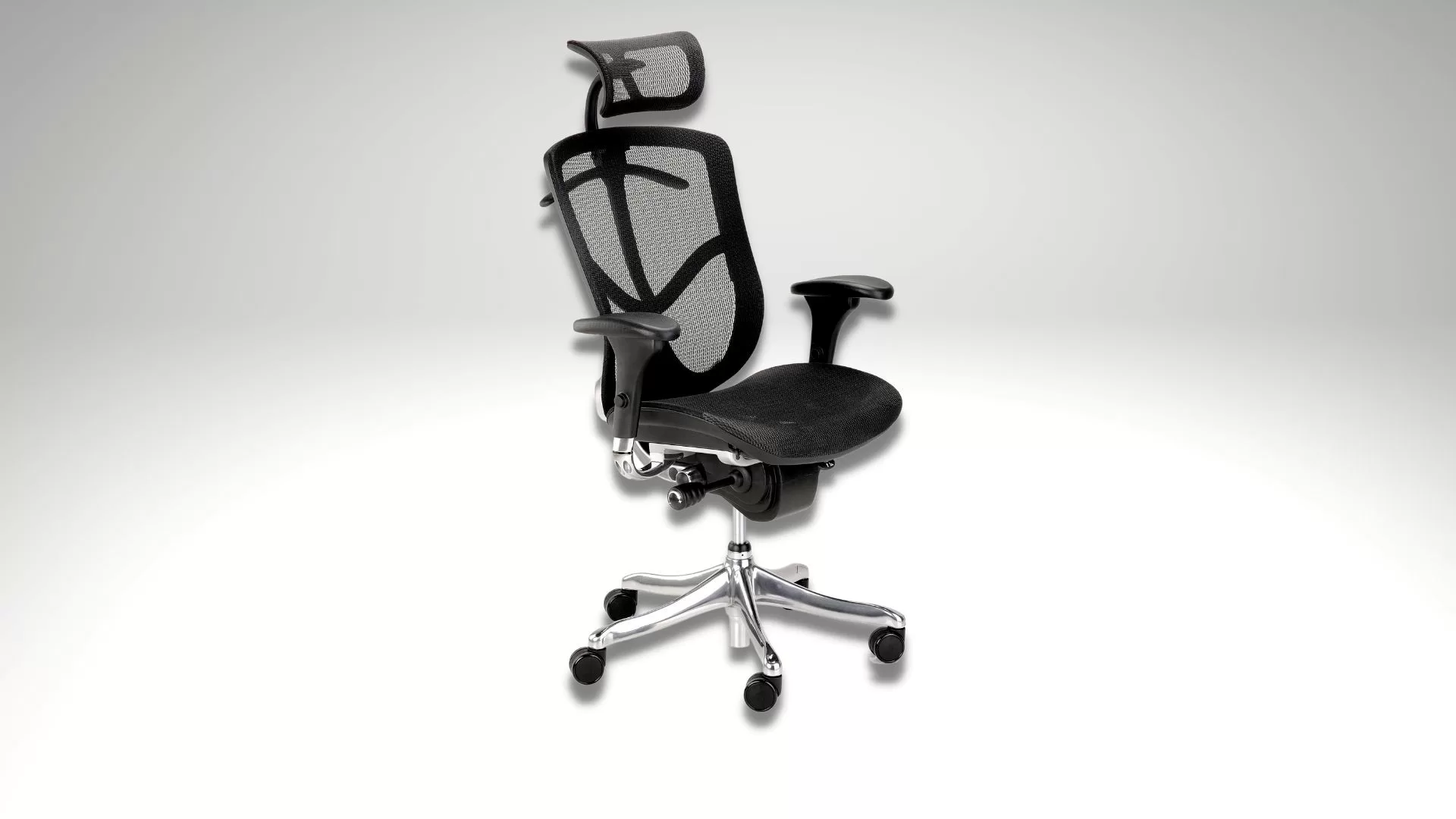 Sit down at your workstation and check how comfortable the chair is. Do you feel any support for your chair's lower and middle back?
You can look for an affordable chair in the market to select a chair that accommodates the contours of your spine. Your chair's height should be adjusted so that your thighs are parallel to the floor and your feet are flat on the ground or a footrest. Adjust the armrests so that your shoulders are relaxed and your arms comfortably rest on them.
If you spend hours at your desk each day, it's worth investing in a great office chair with lumbar support. The ideal office chairs support your back's natural S-curve; poorly made chairs make you feel more like you're leaning against a concrete wall.
---
Read Also:
---
2. A Desk Set at The Proper Height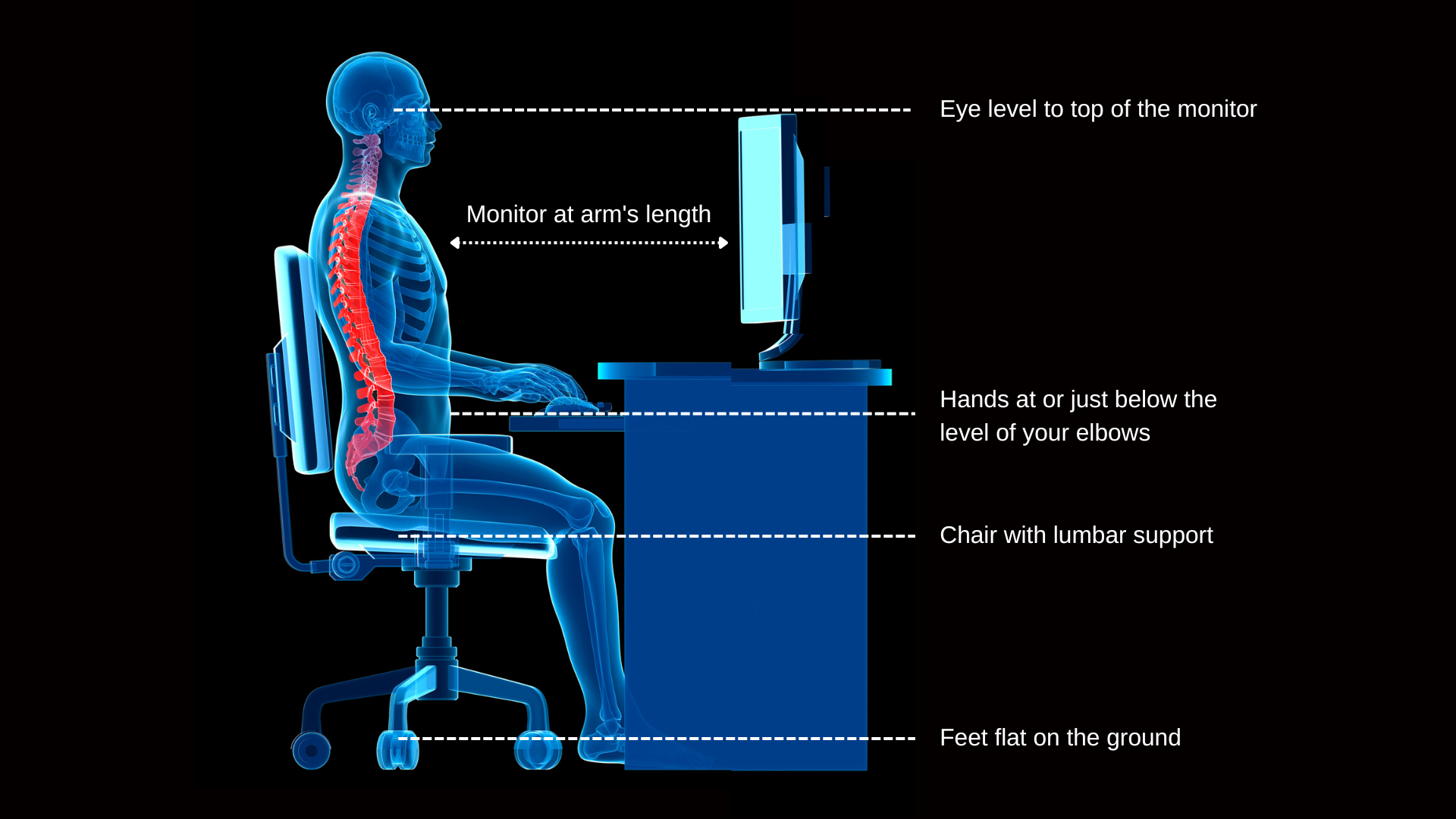 Having your arms and wrists in a neutral position while typing at your desk, either parallel to the floor or angled down toward your lap, to lessen strain is ideal.
However, most desks are about 30 inches high, which is suitable for those above 5 feet 10 inches tall but not for other adults who find it challenging to keep their arms parallel to the ground.
There are a few ways to fix this. You can raise your chair or use a tray under your desk to lower the keyboard. Ensure your knees, thighs, and feet move freely underneath the desk. Make sure that if you lift your chair, you can still keep your feet flat on the ground; if not, you'll need a footrest to support your legs.
Getting a perfect ergonomic setup is challenging because there are so many factors! The most comfortable option is a standing desk that adjusts the height to alternate between sitting and standing quickly.
3. Keyboard, Mouse, and Accessories Placement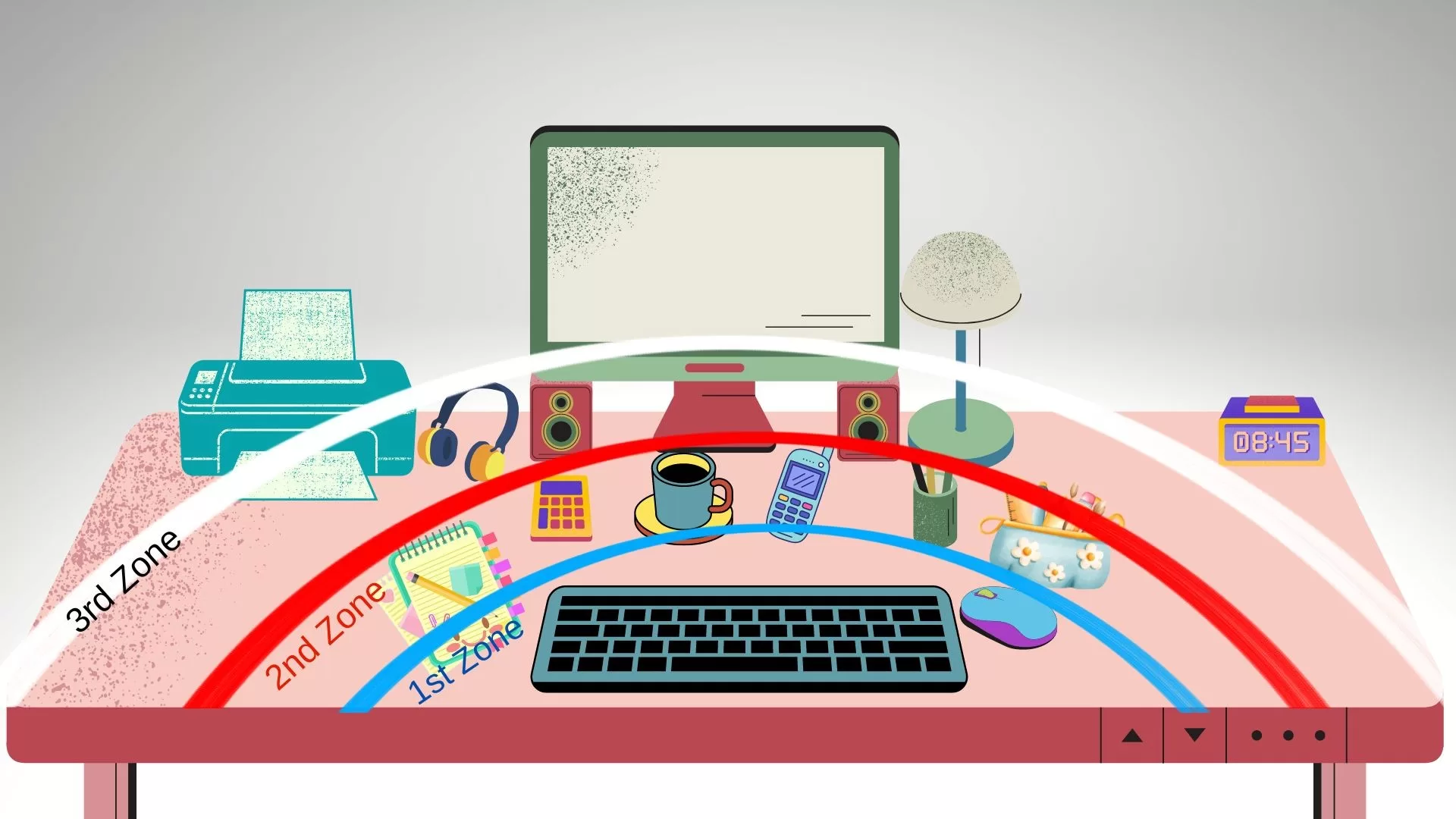 Organize your home office and keep essential items close to your body to reduce having to extend your hands, such as your phone, stapler, or printed materials.
Avoid cradling the phone between your head and neck if you frequently converse on the phone and type or write simultaneously by switching to speaker mode or using a headset.
A good posture for your hands, arms, and shoulder when on the keyboard would be :
Your wrists are straight,
your upper arms close to your body, and
your hands at or just below the level of your elbows while typing or using a mouse.
While in the natural sitting position, your mouse should be close at hand and on the same surface as your keyboard. The keyboard should tilt away from you rather than toward you at a little negative angle of roughly 15 degrees.
Most conventional keyboards have two tiny feet that tilt the keyboard in your direction and force you to type with flexed wrists. Over time, this causes strained wrists and even carpal tunnel syndrome.
To get that crucial negative tilt that keeps your hand and wrist in a neutral position when typing, think about using an ergonomic keyboard or keyboard tray.
4. Position Your Monitor Properly
Ensure you can easily see what's on your monitor or laptop screen without squinting or bending your neck to prevent eye strain and weariness.
Position the monitor directly in front of you, approximately an arm's length away. The top of the screen should be at eye level or just below. The monitor should be exactly behind your keyboard.
Lower the display by an extra 1 to 2 inches if you use bifocals for more comfortable viewing. Avoid direct glaring light by having your monitor oriented with the bright light at the side.
5. Good Ambience
Avoid working in a dark space by employing task lighting and ceiling lights to create the ideal balance of illumination for concentration.
Any anxiety or stress can tighten your muscles and lead to more stress. So be sure to include some relaxing items at your desk:
Background music for relaxation and motivational effect.
Some low-maintenance plants in your office would be a nice touch.
An essential oil diffuser to help you feel more relaxed and awake.
Make your office more enjoyable and effective with good color schemes.
Take breaks while working every 30 minutes to maintain excellent health and prevent injuries to your back, shoulders, and arms.
We spend a significant portion of our life at work, but this does not mean we should put our health and happiness on hold during this time. It will help to look at some elements that can affect our well-being rather than completely overhauling our life.
Diet: Unfortunately, there isn't a magic diet that can cure repetitive strain injury. However, wholesome diets like fruits, vegetables, and fatty fish can lower inflammation, while processed foods and refined carbohydrates can exacerbate it.
Exercise: Stretching and resistance training are both beneficial. Consider including a 30-minute stroll into your weekday lunch break.
Conclusion – The Ideal Workspace
It's encouraging to know that there are things you can do if you've experienced pain and discomfort due to your job. Even if you work from home, you might not be allowed to install a window, for example.
Nevertheless, despite these restrictions, there are many straightforward and relatively economical ways to improve your workday and increase productivity. Start now by making one helpful change, then gradually progress to designing the ideal ergonomic workspace!