There are many ways to improve our homes and increase their value. Landscaping can help sell a house, and so can security systems.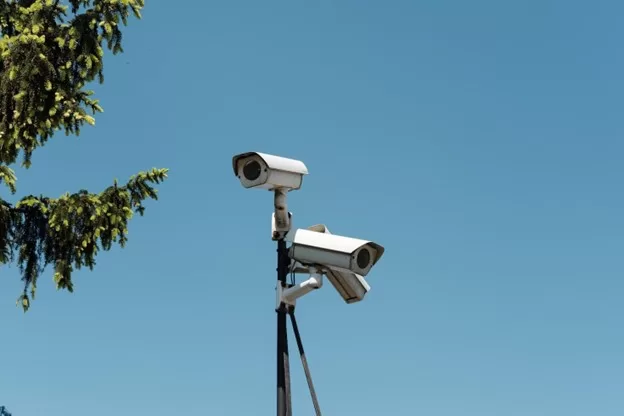 As homeowners, it's our responsibility to protect our families and valuable possessions from potential threats.
Perhaps your current security equipment is ineffective and outdated. In this article, we'll discuss 7 things to consider when upgrading your home's security.
1.  Invest In High-Quality Locks And Hardware
These things are designed to withstand forceful entry attempts, making it harder for burglars to break into your home. Look for brands with a proven durability and reliability track record, such as Schlage or Kwikset.
When choosing locks, consider upgrading to deadbolts instead of simple doorknob locks. Deadbolts are more secure because they have thicker bolts that extend further into the door frame. This makes it harder for someone to kick in the door.
Additionally, make sure all windows have working locks installed on them. Windows are a common entry point for burglars, so it's vital they can't be easily opened from the outside.
There is also state of the art control systems that only provide access to authorized people, minimizing the risk of theft and damage. Using a PC, you can open and close doors or put your whole property into lockdown.
2.  Enhance Your Outdoor Lighting And Landscaping
Motion-activated lighting can quickly expose potential intruders. It lights up their surroundings and exposes them, making it difficult to hide. When installing them, consider the placement and angle of the sensors to ensure they cover all necessary areas.
---
Read Also :
---
Your general outdoor lighting can illuminate pathways, steps, and entryways. In turn, this prevents accidents while enhancing your home's aesthetic appeal.
Landscaping can be used as a natural barrier to protect your home. Shrubs and bushes around the perimeter of your fence or property line can make it more difficult for burglars to gain access or escape unnoticed.
Trees with low-hanging limbs should be trimmed regularly, as they provide a convenient ladder for criminals. It's worth considering energy-efficient LED lights, and native plants that require minimal maintenance. Finally, avoid overdoing it with too many lights or plants, as they could obstruct visibility.
3.  Create Or Join A Neighborhood Watch Program
Neighborhood watch programs are community-based organizations, working alongside law enforcement agencies to prevent local crime.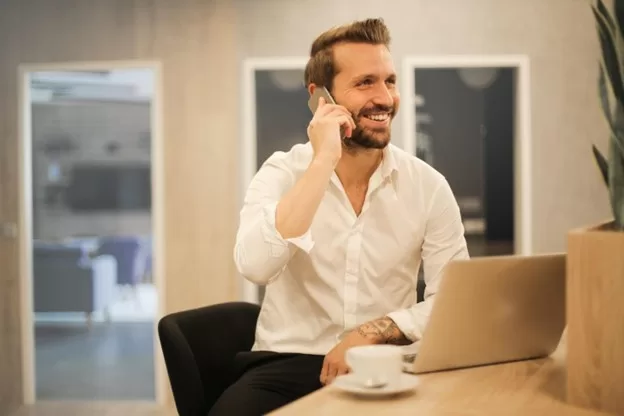 By creating or joining such a program, you can keep your home and family safe from burglaries and other criminal activities. To create such a program, you should start by gathering interested parties from your community.
Next, contact your local police department for assistance in organizing meetings and training sessions. It's important to establish clear guidelines and rules for the program.
They include how often meetings will be held, and what actions members should take when they witness suspicious activity.
You can join an existing neighborhood watch program if there's already one established in your area. It'll allow you to connect with like-minded individuals who want to keep their community safe.
When deciding on which program to join, make sure it has support from law enforcement agencies. It should also have proven success in preventing crime in the area.
4.  Contact A Reputable Security Company
A reliable security company will ensure that you get the best advice and equipment for protecting your home. They'll have trained professionals who can ensure that the equipment's properly installed and functioning correctly. This way, you can rest easy that your home's protected by a quality security system.
By choosing a reputable company, you'll have access to ongoing support. This includes maintenance and servicing, repairs, and upgrades. This is crucial for ensuring that your home's security systems continue to work effectively over time.
5.  Understand Burglar Alarms And Fire Alarms
Burglar alarms are designed to detect and alert you to unauthorized entry into your property. They can be either wired or wireless and typically consist of sensors placed at key points around your home (e.g. windows and doors).
When the sensors are triggered, a loud siren will sound to deter intruders. It'll also notify you or your security company.
Fire alarms are another essential component of any home security system. They're designed to detect smoke and fire in your home and alert you before the situation becomes critical.
Fire alarms can be either battery-powered or hard-wired into your electrical system, depending on your preference. It's recommended that you test them regularly to ensure they're working correctly.
6.  Know The Advantages Of CCTV
CCTV (or closed-circuit television) is a popular security measure that's been used for decades. It involves the use of cameras to monitor and record activities within a specific area. These devices provide real-time monitoring and recording of activities, thus deterring criminals.
The cameras will need to be strategically placed in order to capture all areas of interest. Higher-quality cameras produce better images and have improved night vision capabilities. You also need to ensure that your system complies with data protection and privacy laws. Should your home be broken into, the video footage could be used as valuable evidence to support your claim.
7.  Understand The Benefits Of Smart Technology
Smart security systems are becoming more and more popular because they offer better protection than traditional versions. With smart security, you can monitor your home remotely through your smartphone or tablet, giving you peace of mind when you're away.
Smart systems also provide convenience and ease of use. They allow for remote control of various aspects of your home, such as lighting, climate control, and door locks.
You can set your alarm system with just a few clicks on your phone, or turn off all the lights without having to move.
Many insurance companies offer discounts to homeowners who've installed these types of systems. This is because they're seen as less risky than those who have inferior/no form of security in place.
These 7 tips can help you understand your options, and make informed decisions. With a little research and wise buying, you'll end up with the right system.
It'll be successfully installed, and provide the peace of mind you require as a homeowner.