In the digital age, a clear and uninterrupted TV signal is crucial for an enjoyable viewing experience.
Whether you're watching your favorite sports team, catching up on the latest news, or enjoying a movie night at home, a well-installed TV aerial is essential.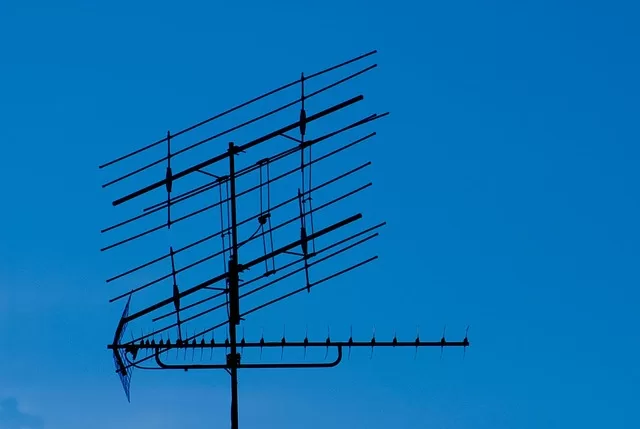 In this comprehensive guide, we will delve into the world of TV aerials, offering valuable insights into how they work, the benefits of professional installation, and tips to ensure optimal reception.
Whether you're considering installing a new TV aerial or troubleshooting reception issues, this guide will empower you with the knowledge to enhance your viewing experience.
The Role of Aerial Erectors
A key factor in achieving excellent TV reception is the installation of your TV aerial by experienced aerial erectors.
These professionals specialize in the installation, repair, and maintenance of TV aerial systems.
Their expertise ensures that your aerial is positioned correctly, aligned with the nearest transmitter, and equipped with the necessary components for optimal signal reception.
Understanding TV Aerials
TV aerials, also known as TV antennas, are devices designed to receive television signals broadcasted by terrestrial transmitters.
These signals include digital broadcasts such as Freeview, providing access to a wide range of channels and content. TV aerials come in various types, including:
Indoor Aerials:
These compact aerials are suitable for areas with strong signal coverage. They are often used in homes with good proximity to transmitters.
Outdoor Aerials:
Installed on rooftops or exterior walls, outdoor aerials are designed to capture signals from a wider range. They are ideal for areas with moderate to weak signal strength.
High-Gain Aerials:
When signal strength is a concern, high-gain aerials offer amplified reception capabilities. They are suitable for locations where the signal may be obstructed or distant.
Directional and Omni-Directional Aerials:
Directional aerials are pointed toward a specific transmitter, while omnidirectional aerials capture signals from all directions. The choice depends on your location and the transmitter's direction.
Benefits of Professional Installation
While some individuals may attempt DIY TV aerial installation, professional installation by aerial erectors offers several advantages:
---
Read Also :
---
Expertise:
Aerial erectors possess in-depth knowledge of TV aerial systems and local transmitter locations, ensuring precise installation.
Signal Optimization:
Professionals can identify the best mounting location and aerial type to maximize signal reception.
Safety:
Roof and aerial installations can be risky. Aerial erectors are trained in safety protocols to prevent accidents during installation.
Troubleshooting:
If you experience reception issues, professionals can diagnose and resolve problems efficiently.
Compliance:
Aerial erectors adhere to local regulations and codes, ensuring that your installation is compliant and legal.
Tips for Optimizing TV Reception
Even with professional installation, there are steps you can take to further enhance your TV reception:
Position:
Ensure that your TV and aerial are positioned away from electronic interference, such as large appliances and Wi-Fi routers.
Cabling:
Use high-quality coaxial cables for minimal signal loss. Avoid using damaged or worn cables.
Aerial Maintenance:
Periodically inspect your aerial for damage or misalignment. Harsh weather conditions can affect its performance.
Amplifiers:
If necessary, consider using signal amplifiers to boost weak signals.
Rescan:
Perform regular channel rescans on your TV to detect new channels and maintain optimal reception.
By understanding the role of aerial erectors, the types of TV aerials available, and the benefits of professional installation, you can ensure that your TV reception is consistently clear and reliable.
Whether you're enjoying your favorite shows, sports events, or movies, a well-installed TV aerial guarantees an enhanced viewing experience.