When it comes to camping, having access to clean and safe water is essential. No one wants to worry about contaminated water ruining their camping adventure. That's why it's important to properly clean and sanitize your pop-up camper's water system before hitting the road.
In this guide, we'll walk you through the easy steps to flush out antifreeze, sanitize with a chlorine solution, and refill with fresh water. So, let's get started and ensure worry-free camping with clean and safe water!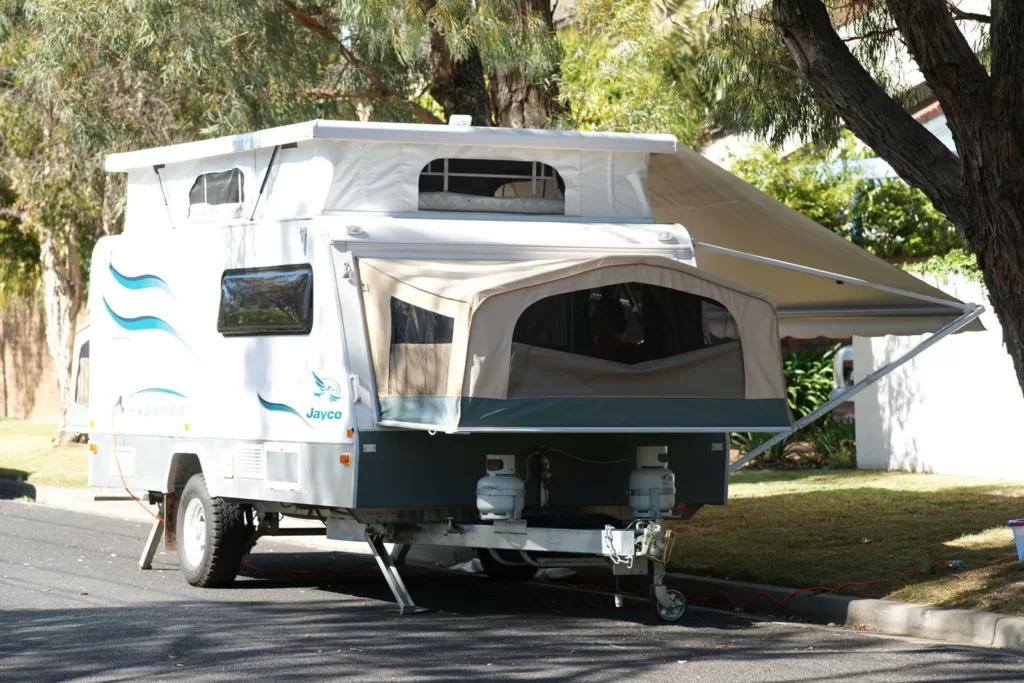 Flushing Out Antifreeze
The first step in cleaning your pop-up camper's water system is to flush out any antifreeze that may have been used to winterize it. Start by locating the water tank drain valve, usually located on the underside of the camper. Open the valve and let the antifreeze drain out completely.
Next, locate the water pump and remove the intake hose. Connect a freshwater hose to the intake and turn on the water supply. Let the water run through the system for a few minutes to flush out any remaining antifreeze. Make sure to open all faucets, including the hot water faucet, to ensure a thorough flush.
Sanitizing with a Chlorine Solution
Now that you've flushed out the antifreeze, it's time to sanitize your water system. Prepare a chlorine solution by mixing 1/4 cup of household bleach with one gallon of water. Pour the solution into the freshwater tank.
Turn on the water pump and open all faucets, one at a time, until you smell the chlorine solution coming out. This includes both hot and cold water faucets. Once you smell the chlorine, close the faucets and let the solution sit in the system for at least 12 hours. This will ensure that all the nooks and crannies of your water system are thoroughly sanitized.
After 12 hours, drain the chlorine solution by opening the water tank drain valve. Make sure to flush out the entire system by running fresh water through it until you no longer smell any chlorine. This step is crucial to remove any residual chlorine and ensure your water is safe to drink.
---
Also Read: Comprehensive Guide for The Perfect Camping Trip
---
Refilling with Fresh Water
With your water system now clean and sanitized, it's time to refill it with fresh water. Close the water tank drain valve and fill the freshwater tank with clean drinking water. Turn on the water pump and open all faucets to purge any air from the system. Let the water run for a few minutes until it flows smoothly and without any sputtering.
While you're at it, take this opportunity to check for any leaks or issues with your water system. Look for any signs of water leakage or damage and address them before your next camping trip. Prevention is always better than dealing with a water emergency in the middle of nowhere!
How to Sanitize Your Pop-Up Camper's Water System – YouTube Video
Conclusion
By following these easy steps to clean and sanitize your pop-up camper's water system, you can ensure that you and your family have access to clean and safe water during your camping adventures. Don't skip this important step and enjoy worry-free camping with fresh water. Remember, a little bit of maintenance goes a long way in ensuring a memorable and enjoyable camping experience!