According to the Federal Bureau of Investigation (FBI) reports, every 16 seconds, a home burglary takes place in the US.
In 90% of the cases, the house is empty, which offers burglars an opportunity to target your home. Such instances create a frightening atmosphere for the homeowners.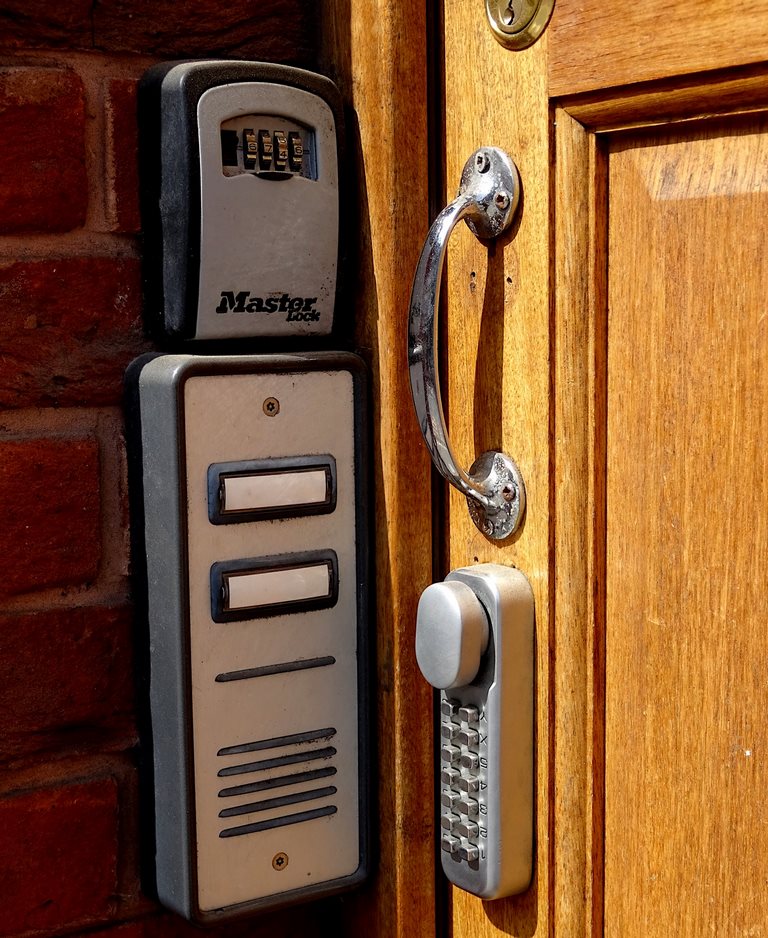 However, instead of feeling afraid, it is time for homeowners to take appropriate action to make home security their priority.
Are you wondering how to keep the burglars at bay and keep your house safe? If yes, continue reading to learn about a few security tips to make your property safe for years to come.
Set Up Smart Security and Alarm Systems
Did you know that nearly 1.8 million electronic home security systems get installed every year across the US? According to professionals, the chances of breaking into a house with security systems are three times less.
So, if you haven't installed the alarm system yet, you must consider installing them now.
Similarly, you should install security cameras. The cameras can be a part of a complete home security system or work on their own.
It will allow you to keep an eye on the property in real-time, even when you are not home. Nevertheless, make sure that cameras have the following features:
Night vision
Motion detection
Two-way talk
Wi-Fi capabilities
Local and cloud storage
Weatherproof (especially outdoor cameras)
Add Extra Security with A Dog
Some people keep dogs to guard the property instead of keeping them as pets. They certainly can elevate the level of security to a great extent.
However, not every dog breed is perfect for guarding. The best guard dogs that can help protect you and your family includes:
Tibetan Mastiff
Airedale Terrier
German Shepherd
Bullmastiff
Cane Corso
Apart from them, there are several other breeds that you can adopt to protect and defend your property. They are family-friendly, easy to discipline and train.
The best part about using dogs for security is that they watch over intruders (people) and not the property. So, if any suspicious person enters your premises, they will alert the owners.
Note: If you have a motion detector security system, make sure it is pet-immune. So that it announces the intruders and not your fur-buddy.
---
Read Also:
---
Don't Neglect the Garage Safety
Burglars often intrude on the property using entry points, i.e., front door, back door, window, and garage.
Yes, you read it right! According to reports, nearly 10% of burglaries happen through the garage. Therefore, it is essential that you pay attention to garage safety.
Even if intruders fail to enter the house, they can steal the items present in the garage itself. So, you must get in touch with professionals to repair or install garage door openers.
Look for openers that include features such as Wi-Fi and smartphone compatibility. You may also find openers that can be integrated into your home's automation systems.
Are you wondering how to find a trusted garage door repair professional? Well, it is pretty easy. Just Google the service you need along with your location.
Let's say you live in Phoenix. In that case, type in Garage door repair phoenix or Garage door experts near me.
Make sure to contact the professionals beforehand and describe your issue, so that they can provide you with an effective solution and quotation.
Use Motion Detector Lights
Strategic lighting can help you protect your property during the night from unauthorized access.
You can use outdoor motion detectors, security lighting near entry points (including garage), and floodlights. These will surely be an effective deterrent for unwanted visitors.
You can also put-up signs indicating the use of security cameras and lights to keep the thieves at bay.
Likewise, you can set the indoor lights on a timer to pretend that you are at home, even when you are gone.
Tip: Use the solar-powered lights to keep saving on utility bills, especially if you are going for a long vacation.
Minimize The Access to House Keys or Passcode
Thieves nowadays are becoming smart; it is easier for them to get access to the house keys or hack the passcode. Therefore, only important people (family members) should have access to the keys or passcode.
Some people provide extra keys to babysitters or helpers. If you also do the same, it is suggested to avoid doing so, or just offer one key to the front door.
Keep all the other doors locked, especially the rooms with valuable items. This simple step can help minimize the risk to a great extent.
Also, do not hide the key in easily found areas such as under the doormat or plant.
If you have a digital lock, make sure the password is not easy to guess. Avoid using a password like your birthday or number such as 1234.
Establish Good Connection with Your Neighbors
During house hunting, the majority of the home seekers pay attention to neighborhood safety. It gives a peace of mind that they and their property will be safe.
However, learning about neighborhood safety is not enough. You also need to establish a good connection with them.
It will ensure that they keep an eye over your property in your absence and report any suspicious activity to the police immediately.
You can also request them to collect any parcel, newspapers, or packages to help indicate that you are home.
Bonus: Safeguard Hazardous Areas
All the tips mentioned above are to keep the intruders at bay; however, sometimes it becomes essential to safeguard the hazardous areas from accident-prone family and friends.
If your house has a swimming pool or a multiple-story building, the chances of slip and fall accidents are high. Therefore, you should install a fence around the perimeters and create a few rules for everyone's safety.
To Sum It All Up
The security of your home is one of the many things that should never be compromised. So, you should try the home security tips given above and create a safe and sound environment.
Understand that fixing your house security should not be a chore. Instead, regular but small steps can help keep potential threats and burglars away.