Air conditioners are typically just expected to work during the summer months. It's easy to overlook maintenance and repairs that may be needed if the home is still cooling as expected.
However, when the temperature starts to creep higher indoors, it's time to look into what's happening and what's needed to fix it.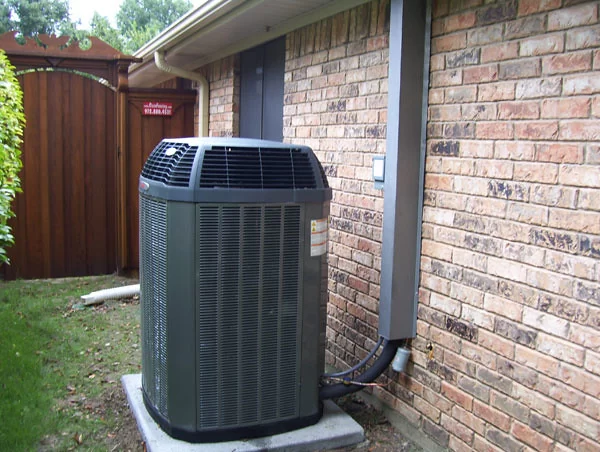 There are some things homeowners can do on their own to troubleshoot the AC unit, and they may help get it working again.
Inspect the System Carefully for Dirt and Debris
Check the outside unit and look for leaves or other debris that might be built up on it or anything that could block the airflow. If the outside unit needs to be cleaned, make sure the power is shut off at the breaker first, then carefully remove anything that has built up around it.
If there are odd noises coming from the outside unit, leave it alone and call a professional to get AC repairs right away. Odd noises are a sign that something is wrong and needs to be fixed quickly.
---
Read Also:
---
Check the Ventilation
If there's no cool air coming into the home, it could be due to blocked vents. Take the time toclean all of the vent covers to make sure air can move through them easily. It also may be a good time to vacuum the ducts carefully to remove as much dirt and debris from them as possible.
Always wear protective gear like a mask and goggles when cleaning the vents to avoid breathing in debris or getting it in your eyes. Cleaning the vents and air ducts not only allows them to work better but can help improve the air quality inside the home, too.
Check the Filters and Clean or Replace
Air filters should be cleaned or replaced regularly, depending on the type. Disposable filters should be replaced every three months or more frequently in homes with pets. Reusable filters should be cleaned every two to three months.
When cleaning, dry the filter thoroughly before placing it back in place. It is generally easy to replace the filter, though it is necessary to know the right size to purchase.
This information should be written on the existing filter but can also be determined by measuring the opening where the filter is placed.
Inspect the Thermostat
Take a look at the thermostat to make sure it's turned on and working properly. If it does not turn on or the display is frozen and can't be adjusted, it might be time to have a new thermostat installed.
If the thermostat is set incorrectly, reset it and keep an eye on it to make sure it stays at the new setting. If the thermostat does need to be replaced, it may be a good time to consider upgrading to a smart thermostat.
This makes it easy to monitor the thermostat from anywhere, which can help reduce energy costs.
Troubleshooting the AC unit may make it easy to discover the issue and get it working again. However, it is possible that there may be more serious damage that needs to be fixed.
If these steps don't help to get the AC unit working again, it's time to call in the pros for help. They'll get to the bottom of the issue and make sure it's fixed properly so your home will be cool and comfortable again.