Adding a personal touch and uniqueness to your outdoor area allows you to create something special and beautiful for your home.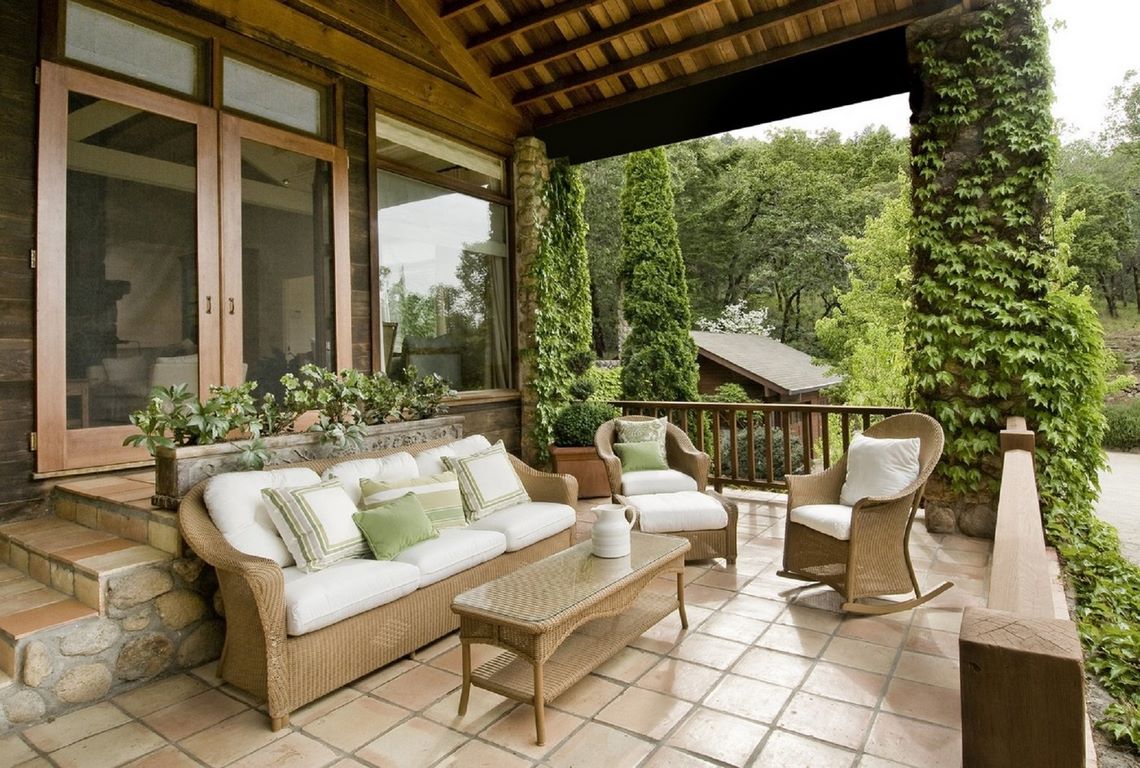 Your outdoor space is the face of your home, representing the energy and vibes you have to offer your guests. Designing your outdoor space can be tricky, especially if you are not aware of the ongoing trend or types of furniture that suits your home needs and aesthetic values the best.
The right knowledge and information about patio furniture can help you add more spark and improve the visual appeal of your home exteriors the way you want.
Therefore, with appropriate knowledge and understanding, you can design your outdoor spaces at your convenience and comfort levels. In this article, we have listed some top trendy and stunning outdoor patio furniture ideas that you can consider incorporating into your home exteriors in 2022.
1. Fire Pits as Focal Points
A fire pit conversation set can help you create a warm gathering spot in your outdoor spaces. Fire pit tables can do more than just roasting foods or preparing snacks for your guests.
Outdoor Fire pit tables are one of the greatest ways to create welcoming outdoor experiences for your guests and loved ones.
To make your outdoor spaces more aesthetically pleasing, arrange comfortable seating arrangements around your fireplace along with appropriate safety precautions.
2. Mesh Moments
Mesh patio furniture sets are returning to the market. With metal cut-outs and unique design styles, mesh furniture sets have become one of the trendiest furniture sets in the current times.
Mesh furniture can help you create light and warm outdoor spaces in your home. It can be your chill spot with your friends and family members during summer and monsoon season. Moreover, maintenance of mesh furniture is quite easy and convenient.
---
Read Also:
---
3. Wood Furniture
When we talk about outdoor furniture sets, wooden furniture always tops the chart. There are endless possibilities and design ideas that you can experiment with wood furniture.
However, many people are under the impression that wooden furniture sets can not last long or offer greater visual appeal to your home.
With proper care and appropriate measures, you can add extended life to your furniture and create the perfect tone in your outdoor spaces.
4. Cabana Stripes
It is nearly impossible to think about summer arrangements without cabana stripes. Cabana stripes can help you incorporate more colors into your outdoor spaces.
Vibrant colors are the classic styling elements that help you set the right tone and vibe for your outdoors.
You can decorate your furniture set with a cabana stripe cushion or sofa sheet cover. You can also consider painting your outdoor flower pots or vases in cabana stripes patterns.
5. Outdoor Umbrella
If you have a home pool, then oversized outdoor umbrellas can be a classic decor addition to your exteriors. In this way, you will be able to create perfect home pool party arrangements for your guests.
It will help you enhance your outdoor appeals and leave a significant impression on the minds of the people attending your party. Oversize umbrellas can complement your outdoor decor and provide a convenient shade for hot days.
6. Outdoor Dining Tables
We all love having outdoor cooking sessions with our family and friends. Large dining tables can increase functionality levels and provide greater space for different activities.
This way, you will be able to serve your guests more efficiently and reduce the chances of spilling your food on the ground. Cover your dining table with a durable and washable cloth or table sheet to protect the surface of your dining table.
7. Eco-Friendly Elements
Look for eco-friendly elements to decorate your outdoor patio furniture set. If you have young kids in your home, then eco-friendly can help you reduce your carbon footprint in your home and keep your family safe from unwanted health issues.
You can also consider creating your own small vegetable farm to complement your outdoor spaces with natural beauty.
8. Unique Design Cushion
Any furniture set is incomplete without the addition of comfortable and cozy cushion arrangements.
Besides offering comfort, designed cushions are known for complementing your furniture set exponentially. Depending on your style and preferences you can choose the cushion designs that suit your outdoor home decor the best.
You can also consider using cushion designs as per the climate seasons, decor theme, and other aesthetically pleasing decor designs.
9. Modern Garden Decor
Lastly, you can consider adding modern garden decor to your home's outdoor spaces. Modern decor can help you increase your property value and allow you to create your own nature zone in your outdoor spaces. To maintain the natural aesthetics you can incorporate furniture sets made from organic materials and wood.
Consider choosing water and corrosion-resistant furniture sets over other materials. Water and corrosion-resistant furniture sets can withstand different climate conditions and reduce early wear and tear of your patio furniture sets.