Aiming for a lavish lifestyle is the dream of many. Few, however, conquer their fears and travel abroad. Wherever you are in the world today, thinking that your life ends within the abyss of your hometown is not worth it.
The world is your canvas, and you have every right to grow in the countries you want. That being said, one of the best options available globally today, especially if you ask for business preference, is the UAE. Home to various cultures, where religion meets western ideas and landscapes meet man-made islands, the UAE is an enthralling place for expats.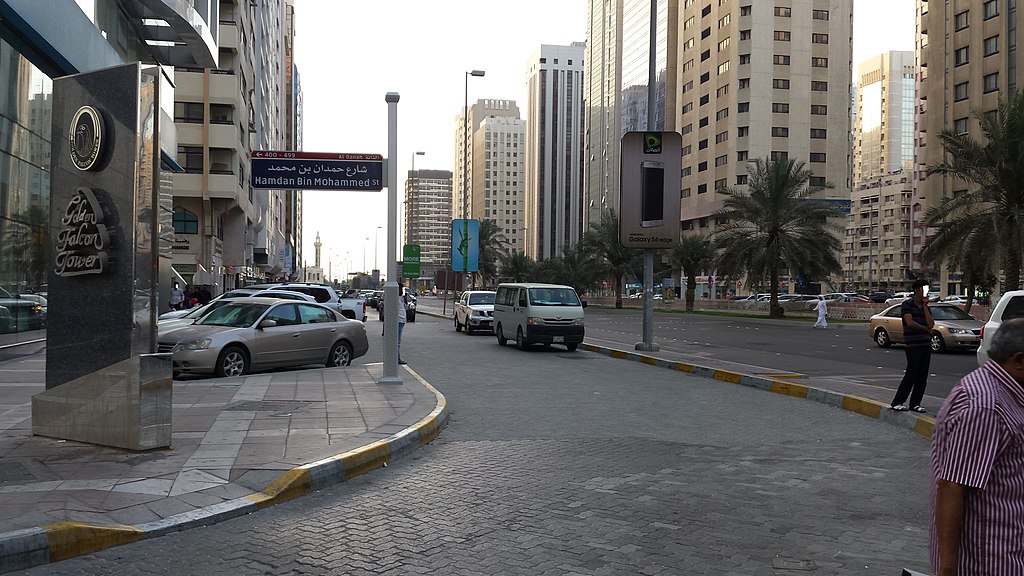 If you are on the bandwagon of exploration, read on as we look at the best neighborhoods in the UAE for expats. Choose from 1-room apartments to sustainable 4-bed villas for sale, the options are many, and choice exists with you.
Emirates To Explore
Expats who shift to the UAE have an array of options. Whether it is the exotic Dubai or the urban hub of Abu Dhabi.
Each has its own quirk and charm. Adding icing to this cake is the fact that housing in the UAE is quite affordable. The freehold villas in Sharjah and condos of Dubai have a lot to offer once you enter the emirate.
Moreover, apart from the neighborhoods, you have the freedom to choose the city you want to live in. Emirates in UAE, like Ajman and Fujairah, have a uniqueness to offer.
Ajman is predominantly a cultural region, and Fujairah has a picturesque countryside view with mountains that boast Al Badiyah Mosque. You can explore the emirates of the UAE and then pick the one best suiting your needs and affordability.
---
Read Also:
---
Why Do Expats Prefer Uae?
Living in the UAE is often considered an experience unlike any other. Home to a wide array of nationalities, people from all walks of life live in harmony together. Expats often prefer the UAE for its ease and comfort. With a population of around 10 million, more than 88% of residents come from abroad.
This implies a wide array of cultures, cuisine, and lifestyle to explore. Furthermore, the UAE has almost no taxes! With a nightlife that rivals that of Newyork and London with absolutely zero income tax, this Gulf nation has a lot to offer.
In 2018, the government introduced VAT for the first time. It applied to almost all goods and services at the lowest rate of 5%. With no income tax, everything that you own is yours alone. So, the question is, why not UAE?
Best Expat Friendly Neighborhoods
The UAE holds a minister of state for happiness and wellbeing. Which, in case you do not know, is the way through which "the best country to live in the world is ranked" From the human-designed island coasts of Dubai to its tallest tower, Burj Khalifa, everything about UAE screams "gorgeous." So, if you are well settled in your shoes to explore neighborhoods in the UAE, let's dive in.
Media City
The wise choice in the hassle of life is to choose a neighborhood that aligns with your goals. Media City Dubai will be a good starting point if you are interested in the creative industry. This neighborhood is the one where novel agencies, publishing, internet media, advertisements, and broadcast facilities reside.
Within the area, a large picturesque park along with a lake exists as well. Media City is equipped with numerous picnic locations, and the residential properties make it ideal for expats.
Arabian Ranches
One of the most sought-after addresses in Dubai is Arabian Ranches. This neighborhood is ideal for expats who want to experience the luxurious life of Dubai.
This gated community is home to luxury villas and apartments, all of which are situated around a world-class golf course. The Arabian Ranches also has an equestrian center, hospital, and excellent English-speaking schools.
Mohammed Bin Zayed City
Mohamad Bin Zayed City stands at the southern end of Abu Dhabi, along the Abu Dhabi-Al Ain Truck Road. The residential areas of this neighborhood offer some of the most affordable prices in the city. With the accommodation prices ranging from AED 22,000 to AED 50,000, expats in the UAE often prefer this location.
Moreover, the cafes, restaurants, malls, schools, and hospitals nearby make it an ideal place. Amongst the critical landmarks within Mohammed Bin Zayed City exist Mazyad Mall and Abu Dhabi Art Hub.
Al Reef
Al Reef is located along Sheik Maktoum Bin Rashid Road, near the Abu Dhabi International Airport. The rental prices of accommodation in this area are between AED 46,000 and AED 78,000.
The location features cafes, restaurants, malls, schools, medical centers, and more. The most eminent spots in this location are Al Reef Club, Green Mart, and Deerfields Mall.
Al Rahmaniya
Located in the heart of Sharjah resides the Al Rahmaniya neighborhood. With its kind of sustainable energy projects, this neighborhood differentiates itself from the rest. Equipped with some of the most top-notch real estate property options, the Al Rahmaniya neighborhood is ideal for expats.
Is The Uae a Cultural Shift for Expats?
First, you must remember that weekends are Fridays and Saturdays. Sundays are the first day of the work week because Islamically, Friday is a holy day. If you are interested in alcohol-fueled fun after clocking off on Thursdays, then feel free to do so. Remember not to talk about it during work because there is still a stigma around it.
Women can also enjoy a ladies' night out, usually on Tuesdays. At the same time, countless brunch options exist, with an unlimited opportunity for food and drink.  Also remember, consuming alcohol on the street is strictly prohibited, with there being a zero-tolerance approach to consuming drugs. These actions can lead to deportation and imprisonment.
To Conclude
The UAE may not be anything like the hometown you are coming from. It has its own quirks and whims. But one thing is for sure, expats love it, and it is one of the most ideal locations globally. If you are an expat thinking about moving to the UAE today, then consider this your sign. Happy Living!