One of the most crucial factors to take into account while arranging your bedroom is choosing the appropriate wardrobe.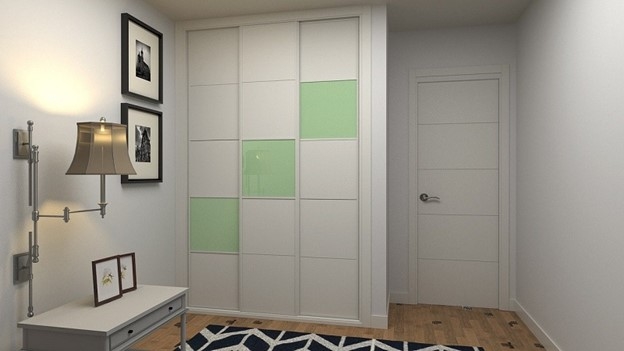 Not only does it play an important role in the room's appearance, but it's also essential to the room's functionality. Your wardrobe must have enough space to accommodate all of your clothing, shoes, and other items, but it also needs to look beautiful and not take up too much room, making the rest of the room impossible to use.
A sliding wardrobe is a great solution to meet the mentioned criteria and give your bedroom interior design a modern, cutting-edge, and unique touch. Keep reading to find out why you should get rid of the conventional wardrobe with hinged doors and learn about some of the top reasons you should instead opt for sliding wardrobes in your bedroom.
Make the Most of Your Space
Many people have a tendency to minimize the size of their bedroom when planning or renovating a home in order to maximize the space of the other rooms. Giving additional space to the living areas makes sense because larger rooms cost more money if you want to rent or sell your home.
A great way to make the most of a small bedroom's space is to install sliding wardrobe doors. You don't lose any floor space beyond the wardrobe itself because when they're open, they aren't extending out as is the case with wardrobes with hinged doors.
Additionally, this means that you can position specific items of furniture, such as a chair or a hat rack, in front of the wardrobe door and still have easy access to the wardrobe.
---
Read Also:
---
High Quality
If you choose fitted wardrobes with sliding doors, it's a guaranteed, long-lasting option. Quality fitted furniture will allow large doors to glide silently and with ease.
The best and easiest sliding doors run on tracks set into the tops of the wardrobes, far from any dust on the floor. For long, trouble-free life, it's worthwhile to invest in a high-quality top-hung system. To ensure that your doors close quietly and gently, you need to make sure you pick a wardrobe that provides a soft close even when it's slammed shut.
In fact, a recent study estimates that the market size for the retailing of furniture in Australia was $9.9 billion in 2021, which implies that the industry will keep expanding both now and in the future. That's why it won't be difficult for you to find sliding wardrobes in Sydney that are of the highest quality.
Pick Your Own Style
Another reason to opt for sliding wardrobes is that you have the possibility to choose between a huge selection of styles, colors, and finishes. It's actually possible for you to get whatever you desire to match your bedroom's interior style.
A popular choice is to add mirrors to the doors to give you another use for them, or frosted glass to reflect light back into the room and let you see what's inside before opening the doors to choose your outfit for the day. Additionally, traditional wood and veneers are an option, but you can also stand out with striking metals, plastics, or even leather or vinyl in outrageous colors.
Organized Outfits
There are only a few options for clothing storage with a free-standing wardrobe as you typically have to make do with the current rail height, shelf space, and boot storage space.  The unlimited positioning options offered by sliding wardrobes let you place your preferred storage options at the ideal height, fit specific dress lengths, add accessory hooks, and more.
You might include drawers for bulky sweaters or designated spaces for extra bedding. Add more shelving, clothing rails, or a laundry bin, all at various heights. Everything is completely up to you. Hopefully, this article has helped you better understand the many advantages sliding wardrobes have to offer and convinced you to choose them for your bedroom.