They say that a house is not a home until you decorate it. Your house is a blank canvas, especially if you build it from scratch. In a pinch, you can bring together several furnishings, furniture, and decorations.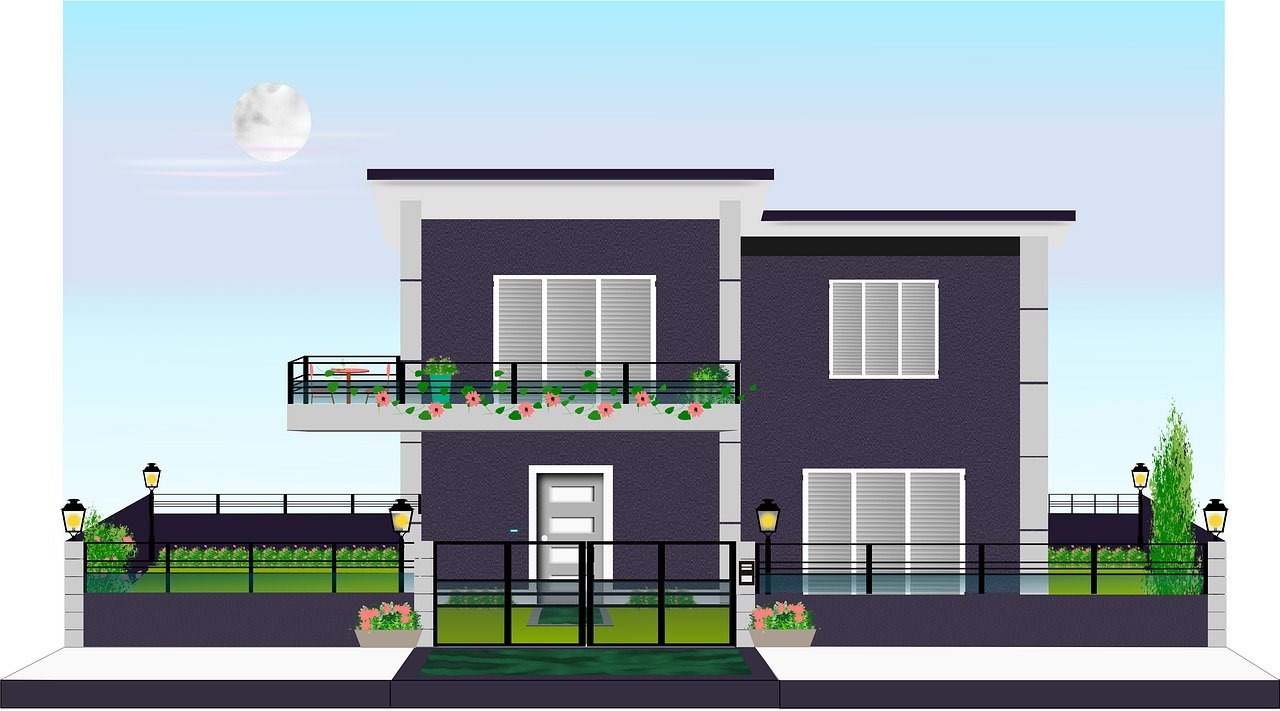 However, that is a common home building design mistake. Even when you head to your favorite home goods furnishing store or retailer, you'll notice they organize them by color, theme, or style.
A solid design requires flow and functionality. Then it creates a mood. The following are the top nine common home building design mistakes you're making and how to fix them.
1. Skipping the Research Stage
When you move into a new apartment, condo, or house, a lot happens at the same time. That's why it's a good idea to insert a transition week. You'll pay an extra week's worth of mortgage or rent but it allows you a cushion.
Look at your new place while it's empty. Take measurements and explore the layout. It's your blank canvas. Set aside a day to complete some research.
Many people move into their new space and wing it. They spend several days and weeks unpacking, trying to make it work. That's one strategy.
However, to build your home, research first. With measurements on hand, you can lay out the design, an organization method that pays off in future steps.
2. Ignoring Your Style
Professional interior designers use themes to pull together looks for their clients. Each theme is a product of its time.
For example, the Medieval interior design theme made a comeback thanks to shows such as Game of Thrones. During this period, people decorated with the few textiles available to them. Their living conditions played a big role too.
Entering 2022, the public has access to the world. Thanks to the internet, you can decorate your home as a Turkish castle, Oriental home, or rustic American.
A common mistake individuals make when building their home's design is ignoring their style. See what's in season and pick what you like.
---
Read Also:
---
3. Forgetting Functionality
Shopping for furniture, furnishings, and home goods is fun. It's easy to get lost in the rows, aisles, and shelves of bedding, rugs, and tables.
All the pieces you pick should fit your design preferences and have functionality. For example, adding several side tables is cost-effective and functional.
In terms of tables, every home requires a dining table and living room table. Thereafter, it helps to add side tables next to the sofa, chairs, and bed. Most side tables measure two feet by two feet.
They don't require a lot of space but their function is enormous. That's where you sit your lamps, drinks, and keys. For those shopping for their first apartment, here's a must-read checklist.
4. Skipping a Budget
A budget is a set of imaginary numbers. In some cases, it represents the ceiling. For others, it's a helpful tool. Nonetheless, it allows the home decorator to narrow down their purchase options.
With your essentials checklist, you'll only purchase what you need for the foundation. Use the leftover for accents, trim, and miscellaneous.
If putting together a budget seems overwhelming, professionals offer some tips. They believe that it takes $3,000 to furnish an apartment. For homes, set aside 10% to 50% of the home's value.
5. Maximizing Space
It's possible to happily live in a studio. It's also possible to enjoy life in a five-bedroom home. All square footage can feel cluttered though. Thus, a common mistake people make when designing is not maximizing their space.
Before you acquire your home's new furniture and furnishings, measure. Many homes built after World War II have an open floor plan. In 2021, real estate professionals found that home buyers sought open floor plans too.
By measuring before buying, you can take a Tetris approach to design. You can create spaces within a space such as a home office, dining area, and reading nook.
6. Poor Lightning
Properly lighting a home takes research and effort too. Plus, there is no shortage of options. Interior lighting serves several purposes.
If your home consists of a staircase, light it up for safety reasons. Those same lights create an ambiance and illuminate anything that you hang along with it.
Cabinets, side tables, and dining areas benefit from lamps, sconces, and overhead lighting too. To fix this common mistake, visit a lighting store, view your options, and ask the associates for tips.
7. Forgetting Storage
Since people spent more time at home the last two years, they paid closer attention to their home's interior.
Some found that they lived in the middle of chaos. That's one reason why minimalist interior design made a comeback.
Proper storage fixes this common mistake. Incorporate a bookshelf, armoire, and table with hidden storage compartments for best results.
8. Not Speaking with a Professional
The services of professional interior designers and Housing Developer serve a purpose. Smaller spaces benefit from their expertise too. Their trained eyes spot potential issues with colors, setup, and design.
If hiring a professional, even on a consultation basis, is out of your time or price range, speak with an associate at the home goods store. It doesn't hurt to obtain a second opinion from the professional space.
9. Second-Guessing Yourself
Once you make your choices, avoid second-guessing yourself. Live in them for a year and see how it goes. Give yourself a chance to learn from your choices.
For example, the home office took off in 2020. It takes a minute to learn how to situate it optimally. It's best to set it up next to a window. However, that means you're going to experience sounds from the street.
After you build your home design, let it breathe for a few months. If anything truly bothers you, fix it when you redesign at the one-year mark.
Conclusion
Whether you build your home from scratch or work with an existing structure, keep in mind your design plan. Your home should provide comfort, convenience, and shelter. You should also want to go home daily.