Squirrels are often found in neighborhood parks and backyards. Tree squirrels are the most common squirrel types in the Denver Metro area. They're typically brown or gray with white-colored or orange underbellies with large bushy tails.
Tree squirrels breed at a fast pace since females can have multiple litters annually. You may need to reach out to Denver squirrel removal services if their population is thriving and they're becoming a nuisance.
In this article, we will look at the top 10 best squirrel removal services in Denver.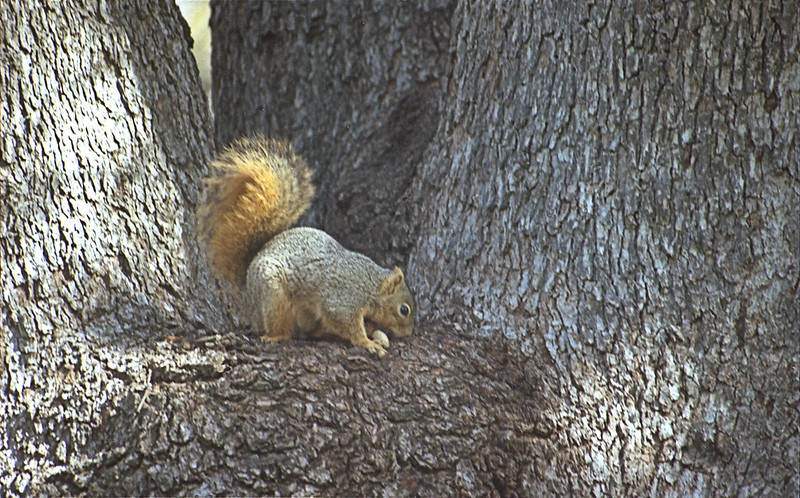 Advantage Pest Management
Advantage pest management is a locally owned and operated pest control firm in Denver, CO. Their mission is to offer top-notch pest control services accompanied by excellent customer service.
They understand that squirrel control challenges are different for each client; hence they don't have contracts. Instead, they offer assistance whenever you need them without the hassle of contracts and other insignificant details.
Their professional approach aims at ensuring you receive high-quality squirrel removal services.
Presto-X
Founded in 1932, Presto-x has been protecting businesses and homes in Denver using customized pest control services. They serve areas including southwest Alamosa and Steamboat Springs.
Their professionals are local and well-versed with squirrel removal variables and will help you locate their access points so they can stop bugging you.
They use an integrated approach to address your property, focusing on prevention, exclusion, and removal. Their primary goal is guaranteed customer service, and they use eco-friendly products to ensure you have peace of mind and your home, pets, and family is protected.
---
Read Also:
---
Terminix
Terminix has been offering pest control services for over 90 years. Once you reach out to their services, you enjoy several benefits, including:
Free inspection:
Terminix professionals will make sure they perform a thorough examination and locate all the squirrels' access points.
Preventive measures:
The technicians will help you prevent squirrels from accessing your home by sealing all their entry points.
Guarantee:
after setting up traps, they will come back to remove the trapped squirrels and eliminate them, repair all damages and seal all the new access points the squirrels may have created, ensuring you'll not face the squirrel challenge for the longest possible time.
Continuous Protection:
as long as you maintain your plan, Terminix professions will offer you annual inspections to ensure zero squirrel disturbances.
Denver Animal Control Specialist LLC
If you're having trouble with squirrel invasion around your home or property, you might need to hire Denver Animal Control Specialist LLC.
They have plenty of experience in trapping squirrels and will safely eliminate the squirrel problem and seal all potential access points to prevent future invasion.
Their experts understand that unwanted wildlife in your home can be a nuisance and can also affect your well-being and health. As a result, they focus on eliminating the problem within the shortest time possible and with much attention to detail.
They're 24/7 available, so you can give them a call anytime to book an appointment.
Anchor Pest Control
Anchor Pest Control is a family-owned and operated business offering commercial and residential services around the Front Range and Denver Metro for more than 25 years.
Their experts are extensively trained and have a combined experience of 40 years. They pride themselves in service, satisfaction, safety, and clients' education.
Besides eliminating squirrels in your compound, they will gladly educate you and recommend re-infestation preventive measures.
Iseland Pest & Wildlife
Established in 2012, Iceland Pest & Wildlife pride itself in being an eco-friendly pest control company. They don't believe in using unnecessary chemicals no matter the infestation, and they have some of the best and talented professionals in the industry with a combination of 25 year-experience.
Once you hire them, you can rest assured they will exceed your expectations.
Monster Pest Control
Monster Pest Control offers premium commercial and residential pest control services in Boulder and Denver, CO. They're reliable, experienced, and customer-centered. They use an eco-friendly approach to ensure maximum safety for your pets and kids.
Once you reach out to Monster Pest Control services, you can rest assured that any squirrel challenges you're facing will be handled and managed in the best possible way.
Ace Pest Control
Ace pest control is located at 3200 W 2nd Ave, Denver CO 80219.  Their professionals understand all your concerns regarding squirrel removal services.
Therefore, they offer pet and child-safe squirrel removal options to ensure your pets and children are safe from toxic chemicals.
They also offer highly effective odorless pest treatments. Hence, you don't have to worry about the bad smells around your home.
Wildlife Inc
Founded in 2000, Wildlife Inc has trained, licensed, and certified experts who will help you eliminate squirrels right away. Besides squirrel removal, they have also specialized in other wildlife removals, including bat removal, coyote removal, pigeon removal, raccoon removal, etc.
Their services are cost-effective and are backed by the best warranties you can ever get.
Enviropest
You can locate Enviropest at 455 Denver Ave. Loveland, CO 80537.  Their pest control services are professional and friendly.
Moreover, they understand how frustrating and unsettling squirrel infestations can be; hence they take the shortest time possible to solve your problem at an affordable fee.
Conclusion
Squirrels cause damage by gnawing their way into properties and buildings. Also, they pose a significant danger by chewing electric wires, which can result in fire or electric shorts.
However, you don't have to be alarmed; if you notice any droppings in your attics or hear unusual sounds behind your wall, reach out to any of the above squirrel removal companies. You will not have to lift a finger after that.