Graffiti can be a significant concern for both businesses and homeowners. While it is often considered to be a victimless crime, the presence of graffiti can, in fact, have a major impact on properties.
Graffiti is most commonly associated with criminal activity, particularly gang activity. Viewing a graffitied building can affect a person's perception of that property and can lead to lower business and revenue loss for store owners, as well as reduced property values for structures in and around the graffiti.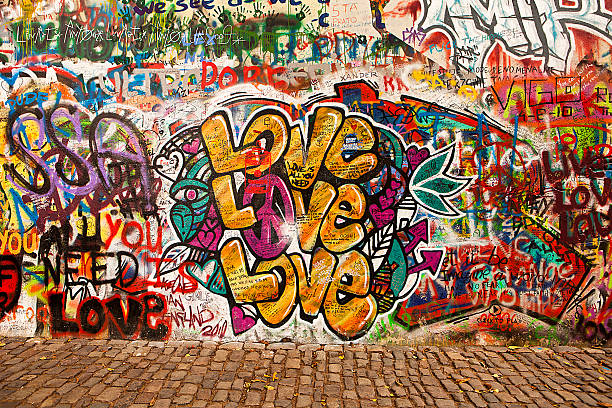 In order to mitigate this damage, property owners spend a lot of time and resources trying to prevent graffiti damage.
While it is almost impossible to stop it altogether, it is possible to reduce the likelihood of vandalism to your property. Here are the top four solutions for preventing graffiti on your property.
1. Cameras and Lighting
The last thing that vandals want is to be caught while committing a crime. This is why it's important to ensure that areas that are vulnerable to graffiti – including blank walls, signs, and other such spaces – be easily viewable.
This means making sure that space is lighted sufficiently so that passers-by can easily spot any ongoing graffiti.
Lighting a space all night long can be expensive in terms of electricity costs, which is why it is recommended that you invest in motion-sensitive lighting.
Aside from reducing costs, such lighting means that floodlights and other bright lights will not both people living in nearby areas unless triggered.
It is also important to invest in surveillance, including cameras. Make sure these are placed in a prominent, easily catchable position so that potential vandals are aware that they are being watched at all times.
Also, make sure that they are working – cameras in obvious disrepair or ones that are damaged are not a deterrent for prospective criminals.
2. Anti-Graffiti Paints, Coatings, and Films
Anti-graffiti paints, coatings, and films are protective barriers that prevent the materials in graffiti paint from bonding to the surface of your structure. You can choose from three main types of anti-graffiti coating to help you out. These include:
Any graffiti applied on top of this type of coating can be cleaned with a pressure washer. Once the graffiti is removed, you will need to reapply the coating.
Graffiti can be removed with the help of a graffiti cleaner. The big advantage of this type of coating is that you don't need to reapply it after every wash – one coating is more than enough.
Semi-Sacrificial Coatings:
These coatings help protect the surface pores of the area on which they are applied. Any graffiti vandalism can be cleared away using a combination of a pressure washer and a graffiti removal cleaner.
Once cleaned, you can reapply the coating depending on the condition of the original layer.
Anti-graffiti films help protect the outer surface of the windows of your property, which can be among the most difficult areas to clean if vandalized with graffiti.
They provide a barrier that not only protects against paint graffiti and vandalism but also against scratches, gouges, acid etching, and other similar damage. If damaged, they can be replaced easily and are far more affordable than replacing the glass.
---
Read Also:
---
3. Reduce Access
If a person cannot access your property, they will be unable to graffiti it. This is why reducing access to your property is essential – it deters potential vandals from even attempting to target you.
Where possible, install fences, locks, and gates to reduce access to the most vulnerable spaces on your property. If a wood fence is ineffective, consider upgrading to a metal fence.
Not only are they far harder to overcome, but the fence itself also will not be an attractive target for graffiti artists.
If you can't invest in permanent solutions, consider covering up access plants with natural barriers, such as plants. Like fences, they require additional effort on the part of vandals to overcome.
This can often result in them either giving up on their pursuits or turning their attention elsewhere.
One option to think about is plants that offer natural protection, like thorns. Thorny bushes like blackberry bushes offer a greater determent – not only does climbing them require effort, you also risk injury should you fail.
From a property owner's perspective, not only are they effective at preventing graffiti, they can help improve the aesthetic value of the property.
4. Murals and Art
Graffiti artists mainly target bare walls and surfaces, as their "tag" – the portion of the art that acts as a signature, marking a piece of graffiti as having been created by them – is more easily visible on these surfaces.
If a surface is already painted, especially with numerous colors, tagging it is rendered more difficult.
Thus, one way to prevent graffiti activity is by ensuring that vandals don't have access to any blank surfaces on your property.
This means painting previously bare spaces with murals and other artwork. You can even invite local art students or artists to work on your walls for you.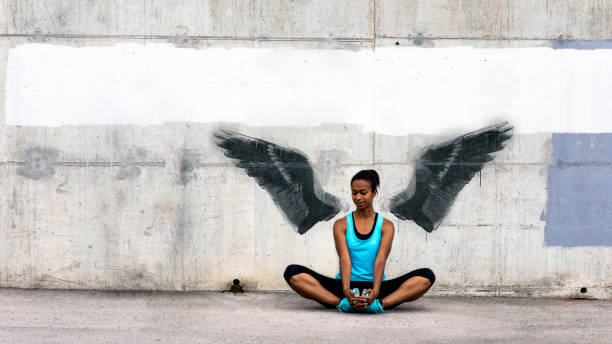 Not only is this a good vandal deterrent, but it also serves as a way to beautify your structure. If you are running a business, it can also help promote your offerings and increase community involvement in your business, increasing sales and profits.
These are, of course, only some of the potential ways in which you can reduce the activity of graffiti artists and vandals on your property.
Other options include increasing in-person surveillance (potentially with the help of a neighborhood watch), covering surfaces with weatherproofing sheet plastic, and investing in graffiti boards.
While it is possible to erase graffiti after the fact, it is essential that you take a proactive approach where possible. This approach reduces the amount of effort and resources that you will need to expend over the long run and help ensure that there is no inadvertent damage to your property and your reputation due to graffiti activity.
It is, however, crucial to ensure that any prevention and deterrent methods comply with local, state, and federal regulations so you don't have to worry about any issues in the future.