Introduced in the late 19th century, the use of perforated sheets was once confined in various industrial applications. But today, many companies rely on perforated metal as they manufacture their products.
These sheets are now common in many fields, from agriculture to aerospace technology and a bunch of other industries, including security and HVAC applications, mining operations, and textile manufacturing.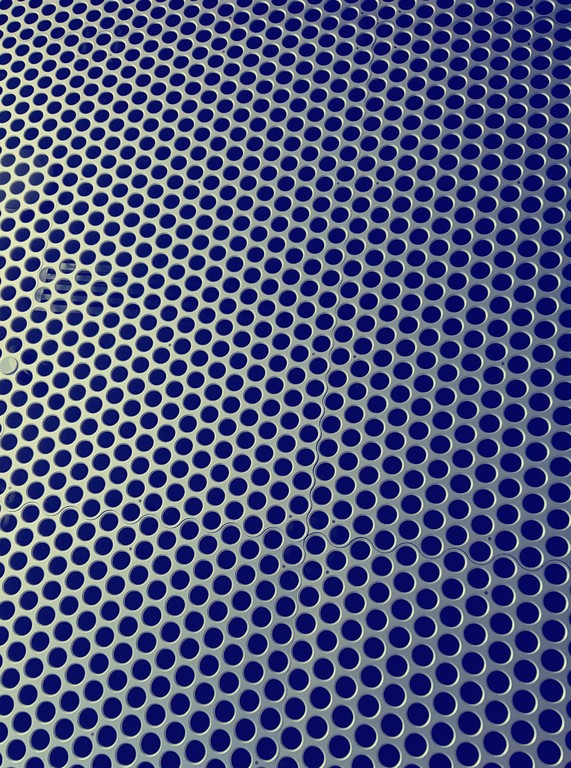 Requirements of Accurate Perforation
The materials being perforated should be up to 60-inch wide and 3/8-inch thick. Some applications involve materials (sheet metal) that can be up to 72-inch wide and 1-inch thick.
Common materials provided by perforating companies include aluminum, bronze, copper, carbon steel, stainless steel, galvanized steel, etc. Some companies have access to rare metals, including silver, titanium, Monel, nickel, etc.
Materials that are commonly chosen are durable and versatile enough to be considered for every purpose imaginable, from functional to decorative ones.
Perforating work, if handled correctly, results in products that can be suitable for your properties and operations.
End products include woven/ welded wire mesh, metal fence, mesh curtain, perforated panels, expanded metal panels, etc.
The choice, gauge, hole size, and width of sheets/ metals may vary based on the intended applications. Each application requires a specific pattern to be followed during the perforating work.
Metals with fine holes are good for filtration purposes. Ornamental patterns have also become popular.
Sometimes, sheet metals undergo some processing after the work of perforation is performed. Sheets can be cleaned, sheared to various lengths, bent to form shapes, or coiled into rolls.
Experience and skills are a must for manufacturers to determine the correct gauge for various panel spans having variable width and thickness.
An ideal Dongfu perforating company should have the right equipment, expertise, and production facilities to run operations at a level dictated by the market demand.
Uses of Perforated Sheet Metal by Industries
When it comes to picking up materials for perforation, you're looking at a wide range of metal and identical items.
Similarly, there are many ways perforated metal can be put to use. Following are a few examples of the functional utility of perforated metal.
Perforated panels have some kind of texture that helps dampen noises or sound waves. People at certain production facilities are often exposed to a high level of noise.
These specially crafted panels are an excellent tool to help with noise control (reduction of loudness), contributing to the safety and comfort of workers.
The food and beverage (F&B) industry use a lot of perforated metal materials to make sterilization racks, conveyor belts, and many other utility tools.
Factories and farms that do a lot of pre-cleaning and cleaning processes use perforated metals because they help create a convenient environment in which unwanted materials can be removed from agricultural products such as seed, corn, maize, grain, legume, and rice.
Data centers and electronics brands use them to protect specific components from risky interference as well as to prevent overheating of machinery by allowing ventilation.
Other Functional Applications
Perforated sheets are often chosen by those who love to enjoy some privacy as well as a sense of safe enclosure without actually closing off the space. These sheets create a semi-transparent effect if you look at them from afar.
Panels used for stair treads and walkways are built to be slip-resistant. They only require a little maintenance. The durability of these panels makes them ideal for places where the capacity of load-bearing needs to be high.
Since these metal sheets allow water to slip through their countless holes, you can choose them for benches where drainage becomes a necessity.
Uses of Perforated Sheets as Decorative Items
Metal sheets that undergo perforation are considered useful materials to create interior decorative elements, attractive signage, etc.
In addition to these metals' measurable (functional) value, their characteristics let you add some creativity and visual depth to your interior architectural structures, facades, stairs, and balustrades.
Many homeowners choose perforated metal screens as part of their outdoor awning. Those screens help reduce much of the unwanted effects of rain and sun. The depth of screens significantly affects their ability to provide protection.
Although perforated metal once used to be seen in commercial and industrial areas, it is steadily making its place within the residential landscape.
Regardless of the purposes you want perforated metal to serve, the right type of material, knowledge about the trade, and craftsmanship are essential.