Indoor air quality is crucial for creating a healthy and comfortable living space. Since we spend most of our time indoors, we must also ensure that the air we inhale is clean and conducive to health.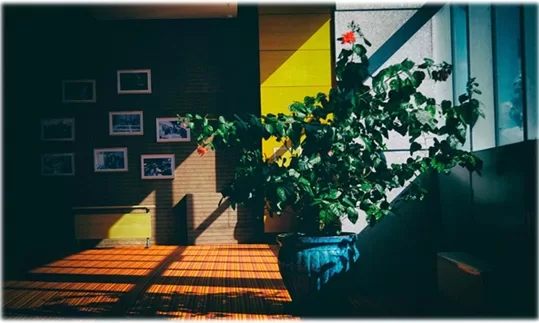 Poor air quality can cause various health problems, including allergies, respiratory issues, and other illnesses. The following tips can enhance the air quality of your home and keep you and your family healthy.
Change your AC filter Regularly
An AC filter helps clean the air circulating inside your home. The filters in your AC system are designed to capture and prevent harmful particles like dust, pollen, and other pollutants, but they can only do their job effectively if they are clean.
Over time, AC filters can become clogged, which reduces their efficiency. A dirty filter will only make more pollutants circulate inside your home and decrease the efficiency of your AC system. Hence, change your AC filters regularly to ensure good indoor air quality.
Improve Ventilation
Proper ventilation is crucial to maintaining good indoor air quality, but it is also important for your home's overall upkeep. Poor ventilation can make your interior smell, trap air pollution, and affect your home's temperature and humidity levels.
If the air in your home gets too humid because of poor ventilation, this can lead to problems related to mold growth. Therefore ensure good ventilation. Use exhaust fans to expel foul air, and open the windows occasionally to allow fresh air inside the house.
You can also install vents for roofs to allow proper ventilation in the attic. These vents come in a variety of sizes and designs to match your home's style. Proper installation of roof vents can enhance ventilation and prevent moisture build-up.
---
Read Also:
---
Use Air Purifiers
Air purifiers can help improve the air quality in your home by removing pollutants and allergens from the air. They're helpful for people sensitive to air pollution and asthma patients.
There are different air purifiers, including HEPA (high-efficiency particle arresting) filters, activated carbon filters, and UV-C light purifiers. HEPA filters remove small particles like pollen, dust, and pet dander.
On the other hand, activated carbon filters remove odors and chemicals. UV-C light purifiers kill bacteria, viruses, and mold spores. You can use whichever is suitable for your home's needs. Be sure to research products before investing in one.
Choose Non-Toxic Cleaning Products
Many conventional cleaning products contain harsh chemicals that can release harmful fumes into the air and cause respiratory problems, headaches, and other health problems. Instead of using such products, opt for cleaning products made from natural and non-toxic ingredients, such as vinegar, baking soda, and essential oils. You can even whip up homemade cleaning products for your convenience.
Control Humidity Levels
Keeping humidity levels under control helps maintain good indoor air quality. High humidity can create a breeding ground for mold and mildew. Airborne fungal spores can become a problem for your home's structural integrity, your furniture, as well as your health.
Au contraire, dry air can make the environment in your home stuffy and uncomfortable. Get the humidity levels in your home checked by a professional. Based on what they say, you'll have to invest in a humidifier or dehumidifier.
A dehumidifier removes excess moisture from the air, while a humidifier makes it appropriately humid. Both a dehumidifier and a humidifier have pros and cons, so do your research before investing in either.
Keep your Home Clean
Keeping your home clean is important in maintaining good indoor air quality. Dust, pet dander, and other allergens can accumulate on surfaces and be stirred up into the air, leading to respiratory problems and other health issues.
Regular cleaning can help remove these allergens from your home's air and surfaces, making your living environment healthier and more comfortable. So use a vacuum to remove dust from surfaces.
Use Indoor Plants
Plants absorb carbon dioxide and release oxygen, which can help improve the air quality in your home. Adding indoor plants to your home can also create a more relaxing and natural environment, which can have a positive impact on your mental health. However, avoid plants that may trigger allergies or other respiratory problems.
Conclusion
Maintaining good indoor air quality is essential for creating a healthy and comfortable living space. Clean and germ-free also help maintain your home's functionality and structural integrity by preventing damage.
By taking these steps, you can improve the air quality inside your home and make it more breathable. Regularly check and maintain your HAVC systems so they perform at optimal levels. Call a professional to help you evaluate the air quality inside your house and devise a plan to improve it.