The origin of the Meyer lemon tree was China and reached the United States in 1908. However, the plant did not do well as it was attacked by a virus, which led to numerous trees dying after a while.
Fortunately, not all the trees were affected by the disease, which was then used to produce the improved Meyer lemon tree. The tree is a combination of lemon and mandarin orange, which is sweeter than the regular lemons.
Notably, it is almost impossible to get the fruits in a grocery store, as they are not grown commercially. The best thing is to grow the Meyer lemon trees in your garden or a container.
Apart from being a fruit tree, it is also used for ornamental purposes. If you purchase a grafted tree and already growing Meyer lemon tree, it will take one to two years to harvest your fruits according to the tree experts at LemonCitrusTree.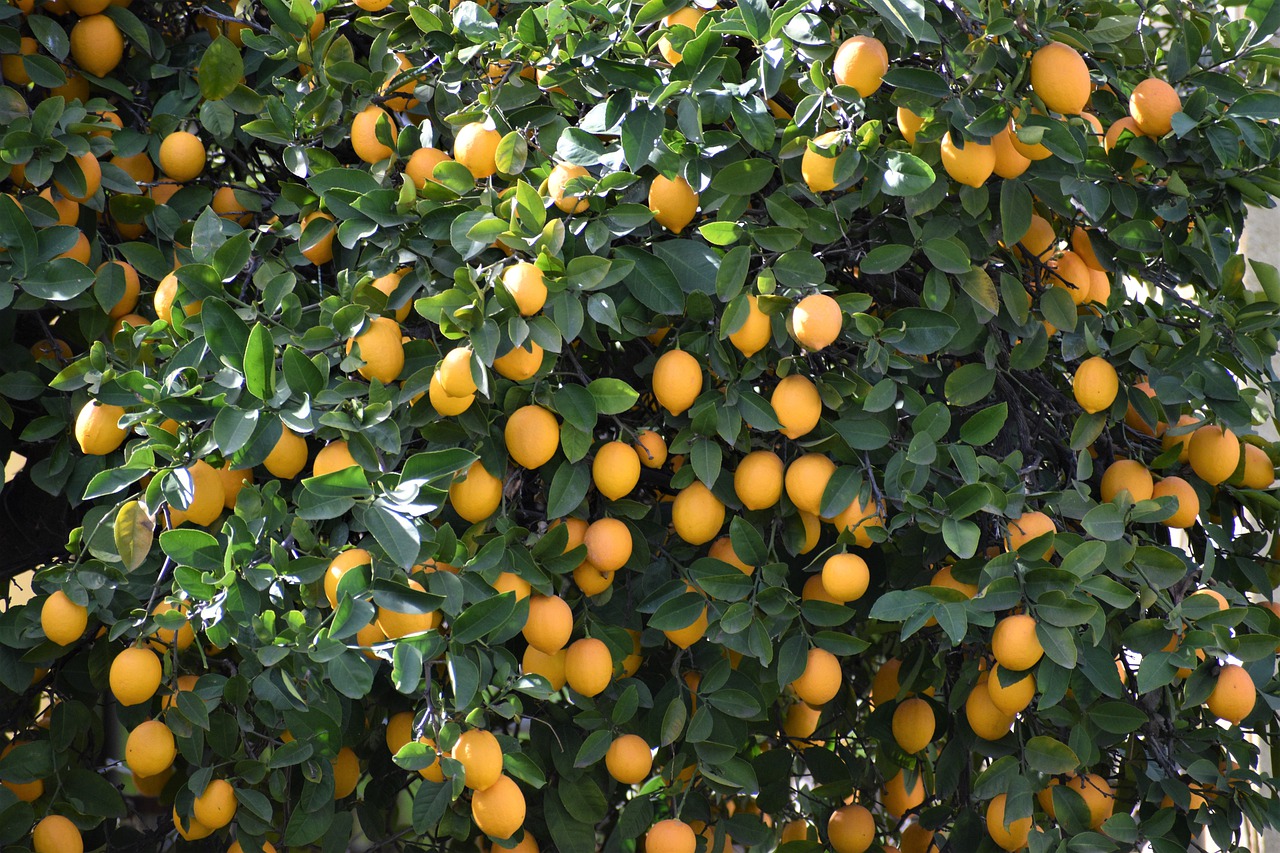 On the other hand, it will take 3-5 years for the tree to bear fruits if you grew it from a cutting. For the Meyer lemon tree to last for a long duration and bear the desired fruits, taking care of it is a primary aspect. Here we will talk about ways to help take care of your lemon tree.
Light and Temperature
A fact about citrus trees is that they flourish in sunny and warm areas. For successful growth of the Meyer lemon tree, it should receive plenty of sunlight daily. However, take note that excess sunlight can cause the burning of the leaves that affects the tree's growth.
It would help if you were careful to note the changes on the tree to take the necessary precautions. The trees require at least 8-10 hours of light for them to grow efficiently.
During the winter season, you should take the fruit tree indoors to prevent any damages. While in the house, place it in a strategic place for it to get direct sunlight.
Cool temperatures are required for the tree to grow. During the day, the weather should be 65°F and 55°-60°F at night. Since Meyer lemon trees flourish better in warm temperatures, they are likely to grow best during the summer season.
Soil and Watering
Soil is one of the crucial elements that will help grow or destroy a tree. For a lemon green to grow, the soil should be loamy and well-draining. You can choose to buy the loamy soil that is good for citrus tree planting or opt to prepare your mixture.
To make loamy soil, you will require sandy soil, sphagnum peat moss, and perlite. You will then need to test the soil to check whether its pH is around 5.5- 6.5.
---
Read Also:
---

For a Meyer lemon tree to grow, the acidity should not be too much. A point to know about Meyer lemon trees is that they do not need plenty of water.
If you have a potted plant, a more straightforward way of checking the moisture level of the tree is by dipping your finger. This allows you to know whether there is still water in the soil or not.
You should repeat this procedure daily to ensure enough water for the lemon tree to grow. The amount of water that the Meyer lemon tree needs vary seasonally.
It would be best if you drained any excess water in the pot as they attract insects, leading to the growth of bacteria. Excess water also causes drawing of the roots, which means that the plant will not grow to the full term.
Fertilizing and Pruning
The best fertilizer for you to purchase for your Meyer lemon tree should be rich in nitrogen. Nitrogen is essential as it promotes good growth and productivity of the tree.
You have two options of fertilizers to choose from for your trees – organic or non-organic. The growing season is crucial for a lemon tree, and thus you have to fertilize it every month.
If you decide to go for non-organic fertilizers, ensure you read and follow the instructions to get effective results. You can opt for organic manure, such as chicken manure that is rich in nitrogen.
Liquid Fertilizer
To supplement your tree, you can use liquid fertilizers rich in fish or tea emulsion. For your Meyer lemon tree to grow strong, regular pruning is necessary.
You should know that the lemon tree does not need to be tall for it to yield fruits. Pruning ensures that the branches are strong enough to carry the fruits once the tree starts bearing.
For the pruning to be effective, cut off the branches which are not holding any fruits. For proper circulation of air in the tree, it is significant to thin the middle of the tree. Regular pruning of the tree is a guarantee that it is healthy.
To grow a healthy Meyer lemon tree, you should consider planting it during the early spring. However, if you decide to plant the fruit tree during the winter season, you have to place it indoors to get the warmth it needs to grow.
Consistent monitoring of your Meyer lemon tree is significant, as this will help you be aware of any arising problems.
If the fruit tree leaves are yellowing, it indicates that it lacks enough water or fertilizer. If the lemon tree does not have enough water, the leaves will start falling off. It is relevant that you pour water. However, ensure not to overwater in the process.
You have to understand that the fruits only mature while in the tree – staying patient is a virtue to practice. After your harvest, ensure to store them in a sealed container and put it in a cool place.
This is essential as it ensures that the Meyer lemon does not spoil after harvesting for an extended period. To have a successful Meyer lemon harvest, proper care of the tree is vital.
If it is your first time planting the fruit tree, you can consider getting advice from experts on steps you should take.
End of Article