Have you ever flipped through the pages of a home design magazine and felt inspired to redesign your own space?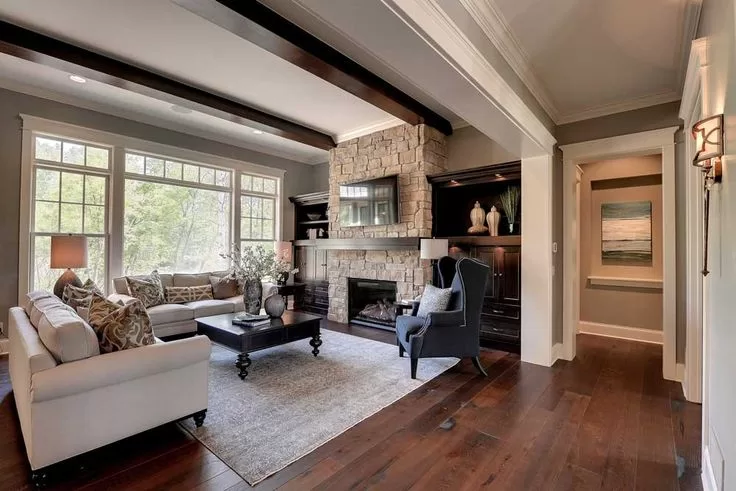 Truth to be told, the idea of transforming your home can be exciting, but when it comes to actually starting the project, it can feel overwhelming. But fear not! There is a simple way to make this process easier and more enjoyable.
With a little planning and some helpful tips and tricks, you can save time and start on your home redesign journey with confidence. So, let's dive in and explore how you can bring new life to your home!
Fresh Coat of Paint
Do you know that the color of your walls can have a significant impact on setting the ambiance of your house? Yes, you read it right.
For instance, you can choose colors that align with current design trends. You can opt for neutral colors like beige, gray, or white. These colors offer a neutral base for adding other elements of design and allow for easy personalization of the space.
---
Read Also :
---
In fact, choosing the right colors can make your home appear bigger and more spacious. By considering lighter shades, you can create an illusion of spaciousness and openness. It's because such shades have the ability to reflect more natural light.
Replace Your Flooring
Do you want to give your home a luxurious feel or want it to look like the ones shown on television? If yes, then hardwood flooring is one of the best options possible.
This type of flooring brings warmth and character to living spaces. These hardwood floors come in a variety of wood species, so you can choose the one that best compliments your style. Believe it or not, these can also increase the value of your home and are easier to clean.
Now you may wonder, are these floorings durable or not? To answer your question, yes, they are. Hardwoods are naturally resistant to wear and tear, making them an excellent choice for high-traffic areas in your home.
Art And Personal Touches
Now that you have taken care of walls and floorings, giving your house an aesthetic appeal is important.
You wouldn't want your beautifully-looking walls to be plain and empty, right? So, why not hang a few pieces of artwork and give them the attention they want?
As per a study published in the Journal of Consumer Research, adding a few complementary pieces to your house decor can contribute to self-identity and well-being. So, by considering display pieces like mirrors, photographs, and scented candles, you can reflect your style to create a unique atmosphere.
Finishing Touches
Whether you want to add a touch of luxury or make your home cozier, paying attention to the small details can make all the difference.
Spruce up your space by installing the perfect lighting fixtures to accentuate your space's key features. Don't forget to add the curtains, blinds, or shades that provide privacy, light control, and that extra touch of aesthetic perfection.
The Bottom Line
Your living space is more than just four walls. It's an expression of your personality and a reflection of your lifestyle that should inspire and comfort you. Therefore, by considering the above-mentioned tips, you can create a space that looks luxurious and makes you feel happy.
Happy redesigning!