Over the past decade, quartz has become one of the most popular countertop materials for both kitchens and bathrooms.
Quartz countertops are engineered stones made from natural quartz crystals held together with resin.
The popularity of quartz bathroom countertops has soared thanks to the material's durability, low-maintenance needs, resistance to moisture and mildew, and wide range of colors and patterns.
Quartz offers the look of high-end natural stone but without some of the downsides like sealing requirements.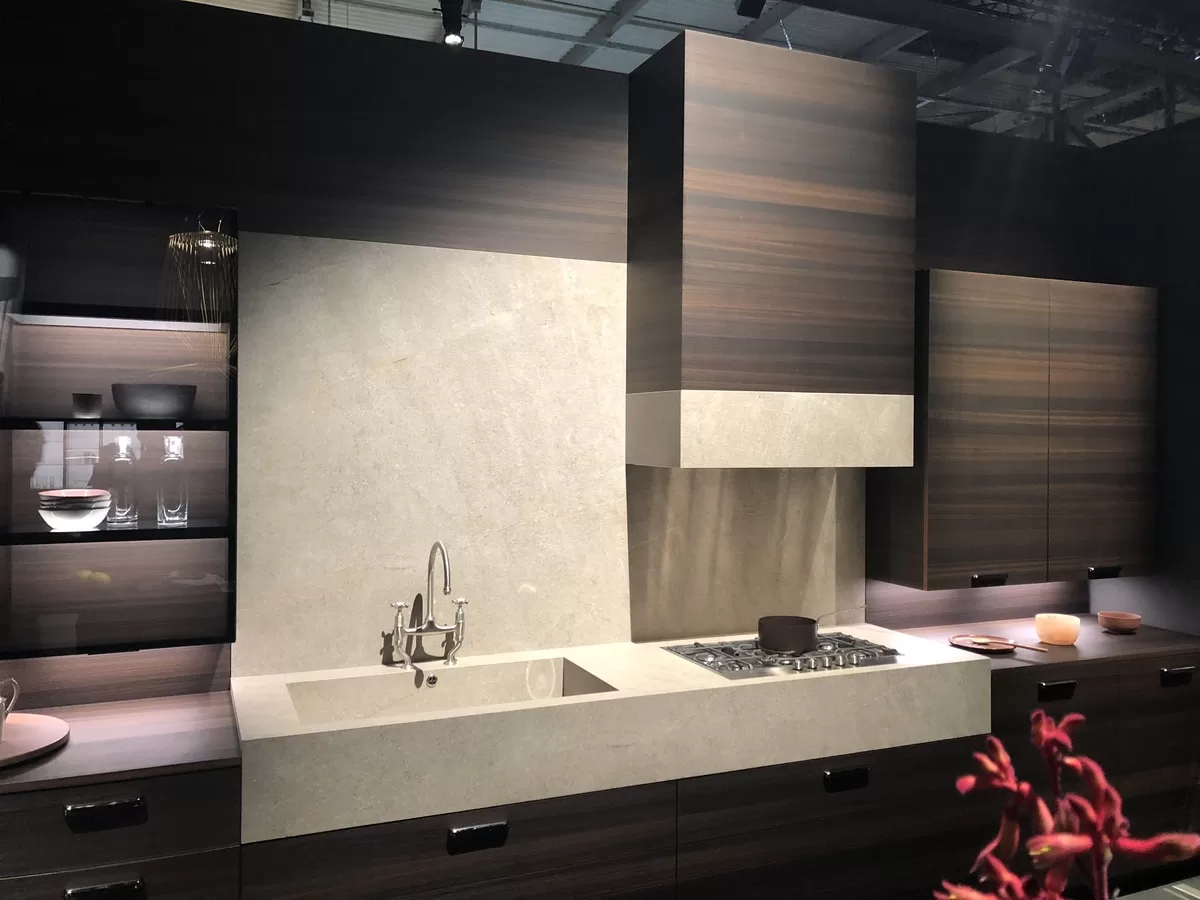 With innovations in manufacturing, quartz can now closely mimic luxurious surfaces like marble and granite.
But unlike natural stone, quartz provides consistent coloring and patterning, making it an appealing countertop choice as it gains traction in modern bathrooms.
Quartz Countertop Benefits
Quartz countertops have grown in popularity thanks to a range of benefits that make them an appealing surface material.
Aesthetically, quartz offers an attractive look with various colors, patterns, and finish options that mimic high-end natural stones like marble and granite.
The variety allows quartz to complement any kitchen or bathroom design style. In terms of durability, quartz countertops are engineered to be non-porous and resistant to scratches, stains, and impacts, and heat up to 350°F.
Quartz requires very little maintenance compared to other natural stone surfaces since it never needs polishing or sealing.
The low-maintenance needs make quartz an ideal choice for busy kitchens.
Additionally, the non-porous nature of quartz kitchen countertops prevents bacteria growth, an important factor for food prep surfaces.
Quartz also provides consistency in color and patterning without the natural variation found in materials like granite. This uniformity results in a streamlined, sleek look.
For these reasons, quartz has become a go-to choice to add beauty and durability to modern kitchens and bathrooms.
Quartz Manufacturing Innovations
There have been several manufacturing innovations that have enabled quartz countertops to gain immense popularity.
Advancements in techniques have allowed brands to produce quartz that closely mimics luxury natural stones like marble and granite.
---
Read Also :
---
For example, the MSI Calacatta Laza quartz design realistically replicates the appearance of rare Italian marble.
Quartz manufacturers like Cambria, Caesarstone, and Silestone have developed unique blends and exclusive patterns that go beyond basic solid colors.
Customers can now choose from beautiful options like metallic flecks, bold veining, concrete or wood-look finishes, and other specialty designs.
Brands have also introduced more variation in color tones – from stark whites to moody grays.
This wide selection allows quartz to be tailored to specific aesthetic tastes.
Continual innovation by leading manufacturers has been key to the rise of quartz.
New manufacturing processes unlock more refined designs that capture the essence of exotic natural stones that were once impossible to mimic with engineered stone.
Quartz Countertop Popularity Drivers
Several factors have fueled the rising popularity of quartz countertops in recent years.
A growing interest in low-maintenance and durable surfaces for busy kitchens and bathrooms has drawn many homeowners to quartz.
The sleek, modern aesthetics of quartz also align with contemporary design trends.
Compared to natural stone, quartz is more affordable, and manufacturing improvements have led to declining costs, making quartz accessible to more consumers.
The growth in DIY home renovations and house flipping has also spurred quartz sales, as Quartz is easier to install than natural stone.
Consumer awareness of quartz has also expanded thanks to effective marketing and social media influence.
Brands promote the practical benefits of quartz through home improvement channels and websites.
Influencers on Instagram and YouTube showcase stylish quartz countertops in renovated kitchens and baths.
This exposure helps demonstrate quartz as an attractive, functional alternative to materials like granite or marble.
As quartz manufacturers continue product innovation, expanded marketing outreach, and cost reductions, demand is projected to grow.
Quartz combines practicality and style that appeals to diverse demographics tackling home upgrades or designing new, modern dwellings.
Its popularity has cemented its status as a go-to countertop material.
Style and Design Options
Quartz offers immense flexibility in style and design to suit varied aesthetics.
Popular options mimic luxury marble looks or industrial concrete finishes.
Quartz adapts well to modern, contemporary kitchens but also works with traditional and transitional spaces.
Unique patterns include bold veining, metallic flecks, and multicolored aggregates.
The range of colors spans from crisp white and beige to inky blacks and bold blues.
Concrete, wood grain, and stone visuals provide options beyond solid colors.
This diversity allows quartz to align with personal style preferences.
Cost Comparisons
Quartz countertops have become competitively priced versus natural stone, laminate, and solid surfaces.
Exact installed costs depend on the brand, complexity of the project, and more.
On average, quartz runs $80-140 per square foot installed, compared to $40-100 for laminate and $100-200+ for natural stone like granite or marble.
Despite higher initial costs, quartz pays off long-term due to its extreme durability and resilience. Minimal maintenance is needed versus natural stone.
When weighing options, the stylish look and longevity of quartz make it a worthwhile return on investment for most homeowners.
Quartz has emerged as a highly popular countertop material due to its practical benefits, style, and competitive pricing.
Homeowners are increasingly prioritizing low-maintenance, durable surfaces that can withstand busy household use.
Quartz delivers on this while also providing beautiful options that complement modern design trends.
Ongoing innovations by quartz manufacturers have unlocked strikingly realistic natural stone looks and unique specialty finishes that appeal to diverse aesthetic tastes.
As technology improves, expect quartz to gain more premium marble- and granite-like designs at lower price points.
The key strengths of quartz—durability, easy care, and flexibility of style—will ensure it remains a top choice for countertops in the coming years.
Advancements in texture, finish, and patterns will continue expanding quartz's design possibilities.
With the advantages it provides, quartz has solidified its position as a go-to material for kitchen and bathroom surfaces.
You can shop for beautiful and durable quartz countertops at retailers like Granite Selection.