Hey there, Milwaukee homebuyer. So you've decided to take the plunge into homeownership in Brew City.
First off, congrats! Buying a house is a big milestone and Milwaukee's got a lot to offer. But between finding the right neighborhood, securing financing, and negotiating with sellers, the process can feel pretty overwhelming.
Not to worry, we've got your back. This guide will walk you through everything you need to know to navigate Milwaukee's real estate market with confidence.
From average home prices to hidden gem neighborhoods to watch, you'll have the inside scoop to find a place you'll be proud to call home.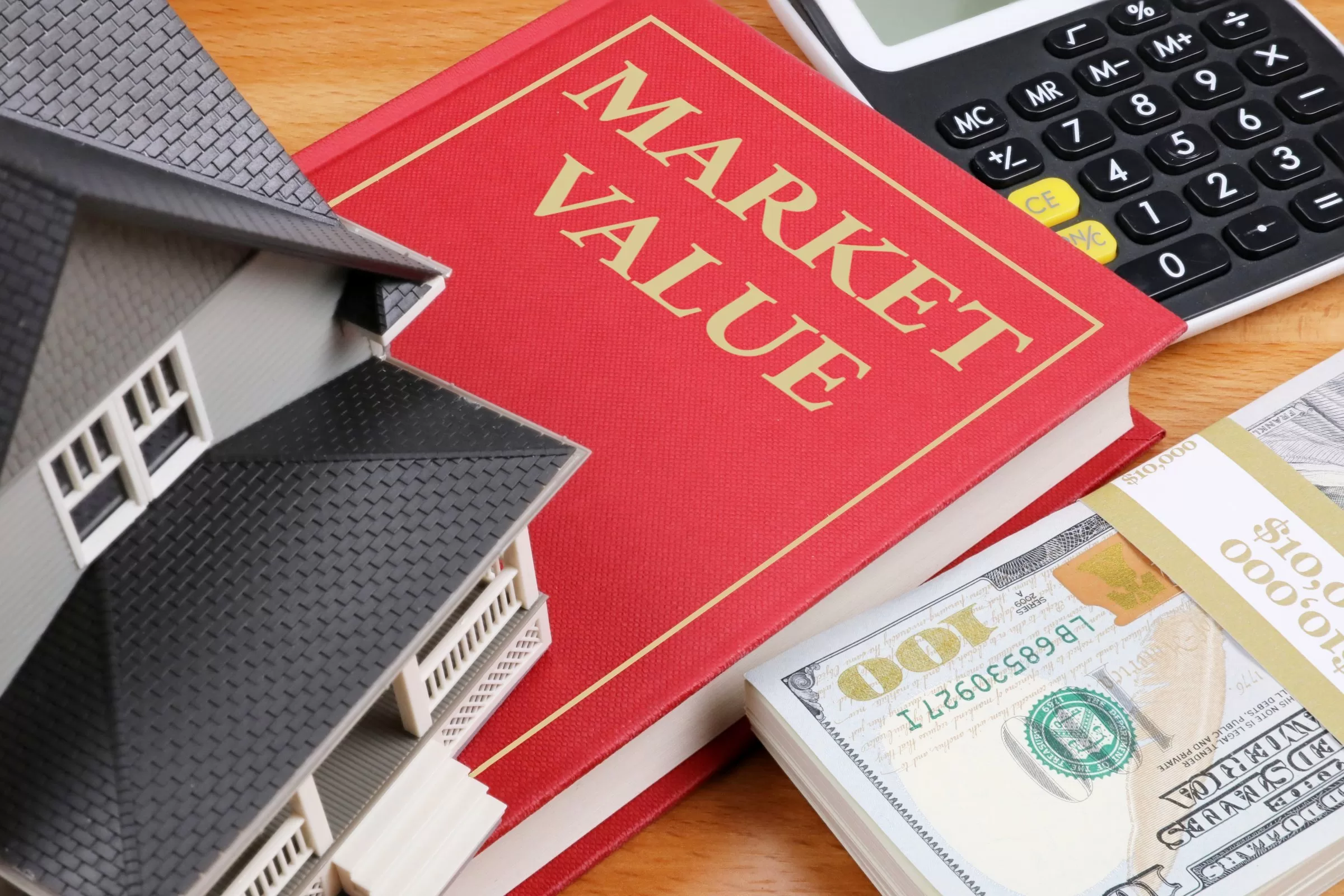 So grab a cold one, sit back, and let us show you how to become the newest homeowner in America's City of Festivals.
By the end, you'll be well on your way to getting the keys to your Milwaukee dream house.
The Milwaukee Real Estate Market Overview
The Milwaukee real estate market has been on an upswing for the past few years.
Home values have increased, inventory is tight, and interest rates remain low.
All of this means it's still a great time to buy in Brew City, but you'll face some challenges.
Limited Inventory
Like many cities, Milwaukee has faced an inventory shortage, with the number of homes for sale not keeping up with demand.
This is driving competition and pushing up home prices.
The average days on the market for Milwaukee homes is only around 60 days.
To overcome this, you need to act fast. Be ready to view homes as soon as they hit the market and make competitive offers, often above the asking price.
Focusing on "off-market" properties, like those not officially listed yet, can also help you find gems before the crowds.
Rising Home Values
The limited inventory combined with high demand has caused Milwaukee home values to climb over the past few years.
According to Zillow, home values in Milwaukee have risen over 25% in the past 5 years.
While this is good news if you're selling, it means you'll likely pay more as a buyer.
The good news is interest rates are still historically low, currently averaging around 3% for a 30-year fixed-rate mortgage.
This helps offset some of the higher home prices and keeps monthly payments affordable.
Locking at a low rate now before they start to climb again is a smart strategy.
Neighborhood Hotspots
Some of the most popular and fastest-appreciating Milwaukee neighborhoods include Bay View, Washington Heights, Wauwatosa, Shorewood, and Whitefish Bay.
Homes in these areas tend to sell quickly and often receive multiple offers.
If your budget allows, buying in an up-and-coming neighborhood is a great way to get into a hot area before prices rise further.
For those seeking a seamless selling experience, consider contacting fair deal home buyers with the keyword we buy houses Milwaukee.
Do your research to find the next big neighborhood in Milwaukee.
With the right strategy and preparation, you can navigate Milwaukee's real estate market and find your perfect home.
Focus on acting quickly, looking at off-market properties, and considering up-and-coming neighborhoods to get the best deal in this competitive market.
The rewards of owning in Milwaukee make any challenges worthwhile.
Popular Neighborhoods for Homebuyers
If you're looking to buy a home in Milwaukee, you'll want to consider some of the city's most popular neighborhoods.
---
Read Also :
---
Here are a few of the areas homebuyers tend to flock to:
East Side
This historic neighborhood is filled with beautiful homes, from stately Victorians to charming bungalows.
It's also a very walkable area, close to shops, restaurants, and entertainment along North Avenue and Brady Street.
Home prices here range from $150,000 up to $500,000 and beyond for larger, renovated properties.
Bay View
South of downtown, Bay View is a hip, eco-friendly neighborhood with a small-town vibe.
You'll find craftsman bungalows and Cape Cod-style homes, many with sustainable features like solar panels or community gardens.
Home prices typically range from $150,000 to $350,000.
Outdoor enthusiasts will love the access to hiking and biking trails along the Oak Leaf Trail and Lake Michigan.
Washington Heights
West of downtown, this suburban-style neighborhood is ideal for families.
You'll find split-level homes, ramblers, and ranchers with spacious yards, built mostly in the 1950s and 60s.
Prices range from $125,000 up to $250,000.
The area has highly rated schools, parks, playgrounds, and easy highway access.
Riverwest
Just west of the Milwaukee River, Riverwest offers an eclectic mix of housing from Victorian mansions to mid-century apartment buildings.
The neighborhood has a creative, bohemian vibe with art galleries, music venues, and community gardens sprinkled throughout.
Home prices tend to range from $75,000 for a fixer-upper up to $250,000.
With so many great neighborhoods to choose from, you're sure to find an area of Milwaukee that suits your needs and budget.
The city's real estate market has a lot to offer homebuyers in a range of life stages. Happy house hunting!
Deciding Between Buying a Condo or House in Milwaukee
Deciding whether to buy a condo or house in Milwaukee comes down to your needs, budget, and lifestyle.
Both options have their pros and cons, so weigh them carefully based on what's most important to you.
Space
If square footage and storage are high priorities, a house may suit you better.
Houses typically offer more living space, extra rooms, a private yard, and space for hobbies or pets.
Condos provide less space but may still have one or two bedrooms and be enough for singles, couples, or small families.
Condos also usually have less storage, with no attic, basement, or garage.
Responsibilities
Owning a condo means fewer maintenance responsibilities since the condo association handles exterior and shared area upkeep.
They take care of mowing lawns, plowing snow, and repairs.
With a house, you're solely responsible for all maintenance, repairs, and yard work.
If you prefer less responsibility and time spent on homeowner chores, a condo could be ideal.
Community
Do you value privacy or prefer an active social community? Condos often foster community through shared spaces and events.
You'll get to know your neighbors and may make new friends.
House living typically offers more privacy and isolation. You'll need to be proactive to build relationships with neighbors.
Cost
In Milwaukee, condos are often more affordable than houses, especially if you're a first-time buyer.
Condos have lower down payments, closing costs, insurance, and property taxes.
However, condo fees must be paid monthly to the association to cover shared costs.
House costs are higher overall but avoid the monthly condo fees.
Whether you opt for a house or condo, make sure to consider resale value as well.
In the end, choose what suits your priorities and needs while also thinking of the long term.
Milwaukee has great options for both condo and house living if you go in with realistic expectations.
Average Home Prices and Trends in Milwaukee
The Milwaukee housing market offers a wide range of options at varying price points.
As a buyer, it's important to understand the current trends in the local real estate landscape so you can make an informed decision.
Average Home Prices
According to Zillow, the median home value in Milwaukee is around $150,000.
This represents an increase of about 7% over the last year.
The majority of homes currently listed fall between $100,000 to $300,000. Of course, home prices can vary significantly based on the neighborhood, square footage, and amenities.
Some of the more affluent areas like Whitefish Bay, Fox Point, and River Hills have median home values well over $300,000.
Milwaukee's housing market remains relatively affordable compared to other major cities.
Interest rates are also at historic lows, making now an ideal time for first-time homebuyers to enter the market.
If your budget is on the lower end, you may want to consider condos, townhomes, or smaller homes.
There are good deals to be found, you just have to be willing to potentially make some renovations down the road.
Trends to Watch
Some of the current trends shaping Milwaukee's real estate market include:
Increasing interest from out-of-state buyers. Milwaukee's lower cost of living and proximity to Chicago have made it an attractive relocation destination. This additional demand is driving more competition in the market.
A shortage of inventory. There are fewer homes on the market compared to recent years. This means homes are selling quickly, often above the asking price. Be prepared to act fast if you find a place you're interested in.
Flipping houses. House flipping has become popular, with investors buying distressed homes, renovating them, and reselling them at a profit. Flipped homes can be a good option if you want an updated place but may sell at a premium.
Green and eco-friendly homes. There is a growing interest in sustainable and energy-efficient housing. Look for homes with solar panels, improved insulation, and other eco-conscious features.
By understanding these trends and average home prices in Milwaukee, you'll be in a great position to find a place that suits your needs and budget.
Do some research on neighborhoods you're interested in and work with a real estate agent to view available listings. The perfect home for you is out there!
Working With a Realtor to Find Your Dream Home
Working with an experienced real estate agent is key to finding your dream home in Milwaukee's competitive housing market.
Realtors have insider knowledge about new listings and the buying process that can help you gain an advantage.
They also handle much of the paperwork and negotiations involved in a real estate transaction so you can focus on finding the right property for you.
When choosing a realtor, look for someone who specializes in residential real estate in Milwaukee.
Ask friends or family for referrals, or check sites like Zillow, Trulia, or Homes.com for top-rated agents in your area.
Schedule consultations with a few and go with the one you feel most comfortable with.
A good realtor will start by discussing your needs, budget, and timeline to determine the best areas and properties to target in your home search.
They can set up customized listings alerts to notify you of new homes on the market that meet your criteria.
Your realtor will also schedule showings, accompany you to open houses, and point out important details about each property to help you evaluate if it's the right fit.
Once you find a home you're interested in, your realtor will handle the initial offer and negotiations with the seller's agent.
They will also coordinate the inspection, appraisal, and other contingencies to make sure there are no major issues before finalizing the sale.
On closing day, your realtor will oversee signing all official paperwork to ensure the title is properly transferred, and the keys are handed over.
They remain a valuable resource even after the sale for questions about your new home or neighborhood.
Working with an experienced real estate agent takes the guesswork out of navigating Milwaukee's housing market.
They have the expertise and connections to help you find your ideal home, and handle all the details involved in a smooth transaction from start to finish.
With their guidance, you'll be settling into your new place in no time!
Preparing for Your Home Search: Financing, Inspections & More
To successfully navigate Milwaukee's real estate market as a buyer, there are several key steps to prepare for your home search.
Financing
Before you start seriously looking at properties, get preapproved for a mortgage.
Meet with mortgage brokers or lenders to determine how much you can borrow based on your income, down payment, credit score, and debt-to-income ratio.
Getting pre-approved shows sellers you're serious, and it gives you more leverage when negotiating.
Hire an Agent
Consider working with a real estate agent.
They can guide you through the process, set up property tours, and help negotiate the best deal.
Interview a few agents and check their reviews and credentials to find one you connect with who has experience in the Milwaukee market.
Inspections
Once you have an accepted offer on a home, schedule professional inspections of the major systems and structure.
A home inspector will thoroughly check the property and electrical, plumbing, roofing, foundation, and more.
You should also test for radon, lead, and asbestos. Negotiate with the seller to fix or lower the price based on any significant issues found.
Title and Insurance
Work with a title company to handle the legal paperwork for closing on your new home.
They will check that the title is clear and there are no liens against the property.
You'll also want to secure homeowners insurance to protect your investment in case of damage or liability claims. Shop around at different insurance companies to compare rates and coverage.
Moving and Storage
Start planning your move as soon as you have a closing date.
Reserve moving trucks or hire movers, get packing supplies, and schedule time off work.
You may need temporary storage for some belongings if there's a gap between closings.
Make arrangements for utilities like power, water, cable, and waste pickup to be transferred into your name starting on your closing date.
Preparing well for your home search in Milwaukee will make the process much smoother.
Do your research, get preapproved, hire pros to help you, schedule inspections, and plan the logistics of your move. With the right approach, you'll be settling into your new home in no time!
Making a Competitive Offer in Milwaukee's Market
Making a competitive offer in Milwaukee's real estate market means coming prepared.
To have the best chance of your offer being accepted, here are some key tips:
Do your research
Before submitting an offer, research recent selling prices of comparable properties in the neighborhood to determine a fair price range.
Check sites like Zillow, Trulia, and Redfin to view listing photos, prices, and details of recent sales.
You'll want your offer to be appealing but still within an appropriate value range.
Be ready to negotiate
Expect that there may be multiple offers on desirable properties.
Discuss with your real estate agent how much you're willing to offer over the asking price if needed.
Come prepared to provide details on how you'll make up any appraisal gaps so the seller knows you're serious.
Submit a strong offer
A compelling offer will demonstrate you're a qualified and eager buyer.
Include a 20% down payment or more, a preapproval letter from your lender, and have your agent highlight any strengths of your offer.
Mention if you have the flexibility to close quickly, are open to an extended option period for inspections, or can waive certain contingencies.
These kinds of terms show the seller your commitment.
Be available to act fast
Once an offer is submitted, be ready to potentially revise it or make a quick counteroffer.
Have your agent available by phone in case the listing agent calls with questions or requests for revisions.
When there are multiple bidders, hours or even minutes can make a difference. Acting promptly may be what seals the deal in your favor.
Consider escalation clauses and option periods
An escalation clause states you will increase your offer by a specified amount above any competing bids, up to a maximum price.
This signals you're willing to pay what it takes, within reason.
An extended option period gives more time for inspections, which sellers often appreciate.
These are two additional ways to make your offer more enticing in a competitive market.
With the right preparation and strategy, you can submit an offer with confidence and have a strong chance of landing your dream home.
Staying actively engaged throughout the negotiation process will help ensure you come out with the best deal possible.
Negotiating Repairs and Inspections After an Accepted Offer
Once your offer has been accepted, the real work begins.
Now is when you'll want to thoroughly inspect the property to determine what if any, repairs or improvements need to be made before closing.
Here are some tips for navigating this important phase:
Schedule the Home Inspection
Within a week or two of your offer being accepted, schedule a professional home inspection.
A trained inspector will check the major systems and components of the home, like the roof, foundation, electrical, plumbing, HVAC, and appliances.
They'll provide a report detailing any major deficiencies or safety issues that need to be addressed.
Review this carefully and determine what items, if any, you want the seller to repair or provide a credit for.
Negotiate Repairs and Credits
After reviewing the inspection report, you'll likely want to request that the seller make certain repairs or provide a credit so you can make the repairs yourself after closing.
Provide a prioritized list of necessary repairs and estimated costs.
Be reasonable in your requests—don't ask for cosmetic upgrades or minor issues.
Focus on health, safety, and functional concerns. The seller may counter, so be prepared to compromise.
Final Walk-Through
The day before closing, do a final walk-through of the property.
Ensure any agreed-upon repairs have been made properly and the home is in the same condition as when you made your offer.
If there are any outstanding issues, discuss them with your real estate agent to determine next steps.
You have the right to delay closing until you're satisfied.
Closing
If everything looks good at the final walk-through, proceed to the closing or settlement.
This is when you'll sign official paperwork, exchange funds, and get the keys to your new home! While the process can seem tedious, keep your eye on the prize—you're about to become a homeowner in Milwaukee!
Following up on inspections and securing necessary repairs is a crucial part of the home-buying process.
Stay actively involved, ask questions, and don't hesitate to push back on requests you feel are unreasonable.
With patience and persistence, you'll get the best deal and end up with a home you'll love for years to come.
Closing on Your New Home Purchase in Milwaukee
Closing on a home is the final step in the buying process.
This is when you officially get the keys and the place is all yours! In Milwaukee, the closing process typically takes around 30 to 45 days after your offer is accepted.
Here are the key things to expect as you navigate closing on your new home.
Final Walk-Through
About a week before closing, you'll do a final walk-through of the property.
This is your chance to ensure everything is in the same condition as when you first viewed the home, and that any repairs or terms from your purchase agreement have been met.
Make a list of any issues you notice so they can be addressed before closing.
Signing Paperwork
At the closing or settlement, you'll sign official paperwork like the final sales contract, mortgage documents if financing the purchase, and deed paperwork to transfer the legal title.
Go over all documents carefully with your real estate agent and lawyer before signing on the dotted line.
Exchanging Funds
This is when you'll provide the remaining down payment and closing costs, and the seller will sign over the deed to transfer ownership to you.
All parties involved, including realtors and lawyers, will also get paid at this time for their services in facilitating the sale.
Getting the Keys!
Once all the paperwork is signed and funds have been exchanged, the keys to your new place are officially yours! Do a final walk-through to make sure all terms of the agreement are met before the sellers leave.
Congratulations, you now have a place to call home!
The closing process in Milwaukee can feel overwhelming, but with the help of your real estate agent and lawyer, and by knowing what to expect, you'll navigate it smoothly and be enjoying your new home in no time.
Best of luck and welcome home!
Conclusion
You've now got all the tools and knowledge you need to dive into Milwaukee's real estate market with confidence.
Whether you're looking to buy your first home, upgrade to something bigger, or invest in property, you know what to expect and how to find the best deals.
The market may seem intimidating, but by doing your research, setting a budget, finding the right agent, and negotiating smartly, you'll be unlocking the door to your new place in no time.
Stay patient and persistent, keep your eye on the long-term investment, and before you know it, you'll be hosting a housewarming party and settling into your new Milwaukee home.
The city has so much to offer, so start picturing yourself enjoying all it has to give from your own place. You've got this! Now go out there and find your new home sweet home.