In this article, we are going to tell you about nine of the best coffee recipes that you can make at home.
Coffee is one of the most widely distributed, and most popular, drinks in the entire world. It can be found in every corner of the planet, and rightly so because it is bloody delicious!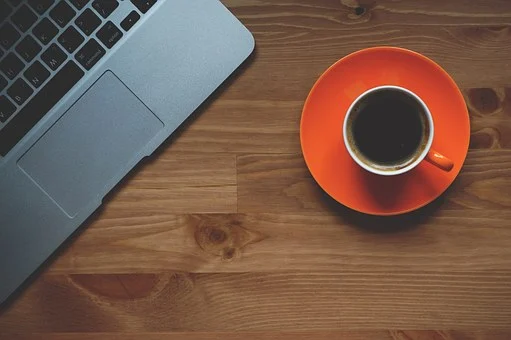 If you are not a fan of traditional coffee, you might want to think twice and give some of the recipes listed on this page ago, for some of them are very tasty!
Here are nine of the best coffee recipes that you can make at home.
Café au Lait
Café au Lait is one of the most popular coffee drinks in the world – it is served in coffee shops around the globe.
It is a bistro-style drink and can warm up your morning dramatically. You make this drink by mixing steamed milk with hot coffee or espresso.
The drink should be mixed equally and served beside a delicious flaky croissant.
You can also get it in a to-go cup for those morning commuters who need something to warm them up!
This drink is incredibly delicious and can be found everywhere, so you should have no problem finding yourself a hot Café au Lait.
Pour-Over Coffee
Pour-over coffee, which is similar to cowboy coffee, is a traditional, somewhat nostalgic brewing method, that produces a deep, flavourful, and rich cup of coffee.
Pour-over coffee does not require much precision when it comes to the measurements, but you should still be delicate and ensure you create equal measurements.
You can create pour-over coffee with a coffee grinder, water, and a pot. This type of coffee was most commonly found in the American Old West, where it was brewed over a fire.
You can also make this when camping! Give this delicious, traditional, and barebones coffee a go.
Cafecito
Cafecito, or Cuban coffee, is this author's favorite type of coffee. The drink, which is sweet, flavourful, and rich, is a great cup, especially if you want to go dairy-free.
This coffee is often served as a dessert after meals in Cuba. The drink is made with shots of espresso, mixed with crema which can be made with sugar instead of milk.
You can find Cafecito being drunk in all of Havana's boulevards and byways. Give the Cafecito some thought if you want to start drinking more unique, less common cups of coffee. The Cafecito is, without a doubt, fantastic!
---
Read Also:
---
Cappuccino
What self-professed coffee lover doesn't start their day with a foamy cappuccino? Cappuccinos, which are a favorite of Italian coffee drinkers, are light, foamy, and delicious.
You can make them at home quite simply, by mixing espresso with steamed milk. Some people use espresso machines to make these.
According to the coffee experts from Brew Coffee at Home, it is a great way to make a delicious cup of coffee, while others use electric milk frothers to froth up the milk before introducing the espresso.
Cappuccinos are delicious and can be found all around the world, especially in Starbucks and Costa. Give them some thought for your next coffee adventure.
Café Noir
Café Noir, or New Orleans Coffee, is one of the most popular coffee variants in the world. Café Noir is universally popular.
It is rich, tasty, and has herby undertones, courtesy of the dried chicory which is introduced to the drink during the brewing stages.
You can make this drink with drip-ground coffee and chicory. It is fantastic, easy to make, and will wake you up on a cold December day.
If you are a fan of all thing's coffee, we recommend that you give Café Noir some consideration for your next cup.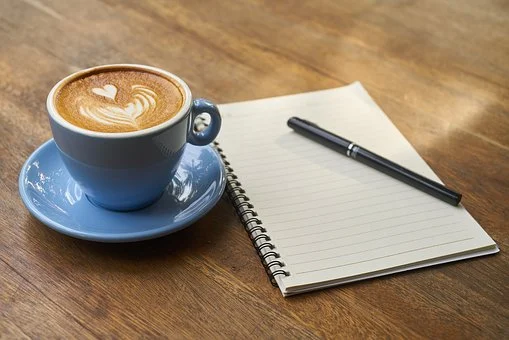 Cold Brew
Cold-brew coffee rose to popularity thanks to Starbucks and Costa in the last few years, though it was already a very popular drink, to begin with.
Cold brew coffee is delicious and is very simple. To start, steep your beans in cold water. It is a great overnight recipe during a hot summer.
You can serve the drink in tall glasses over ice and can even add in some frothy milk if you want to make it ten times more delicious.
Cold-brew coffee can also be bought ready-made in the freezer section of most supermarkets and grocery stores.
Affogato
Affogato, another Italian coffee, is made with freshly brewed espresso and vanilla ice cream. The drink is often served after meals and is a type of dessert.
The Italian affogato is an incredibly simple coffee to make, and you can make it with a Moka pot or any stovetop espresso machine.
A trick to ensuring that the ice cream doesn't melt is to freeze the glasses before you serve the drink.
Affogato is delicious, and we think, for your next banquet, that you should try it out.
Maple Pecan Latte
Maple pecan latte is a drink most often found in coffee shops during autumn and winter. It is a seasonal drink, though it can be enjoyed year-round if you brew it at home.
The drink is made with maple pecan syrup, espresso, and steamed milk. You can pick up maple pecan syrup from most supermarkets, and if not, you can buy individual bottles of it in coffee shops such as Starbucks.
The maple pecan latte is delicious, and a personal favorite of mine!
White Chocolate Mocha
The white chocolate mocha is another fantastic drink, commonly found in coffee shops.
The drink is made the same way a traditional mocha is made, except melted white chocolate is introduced into the drink during the brewing stages.
White chocolate mocha is simple, straightforward, sugary, and great. It's a great drink to warm you up on a cold winter's day.
If you are a fan of traditional mocha, we recommend that you give the white chocolate variant ago. It is delicious, easy to make, and, well, great!
Coffee is a delicious drink with tons of different variants. We have brought you some of this author's personal favorites, and some of the most widely enjoyed coffees in the world, so we hope you like them! Thank you for reading.