As the world becomes more aware of the impact of climate change, many homeowners are looking for ways to make their homes more sustainable.
One area where this can be done is through the choice of flooring.
Traditional flooring materials like carpeting and vinyl release harmful chemicals into the environment during production and installation, and they also have a short lifespan, leading to regular replacement.
In this article, we will explore the different types of San Diego hardwood flooring available, their unique features and benefits, and what factors you should consider when making your selection.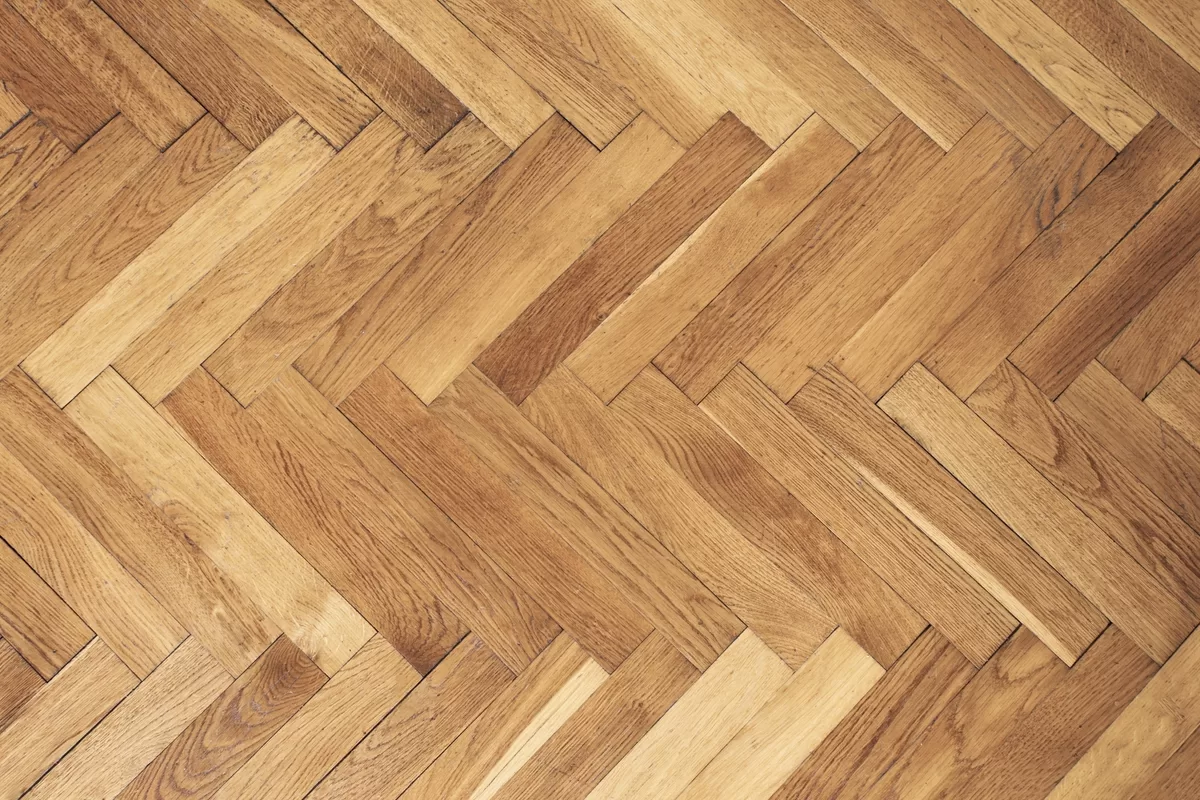 Whether you're looking for traditional oak or modern bamboo flooring options, we've got you covered with all the information you need to make an informed decision about your new hardwood floors.
Thankfully, there are now plenty of sustainable flooring options available that are eco-friendly and durable.
From bamboo to cork to reclaimed wood, these materials not only reduce waste but also provide unique design options for homeowners looking to create a natural look in their homes.
Eco-Friendly Homes and Sustainable Flooring
Sustainable flooring options are becoming increasingly popular among homeowners who want to make their homes eco-friendly.
Cork is one such option that has gained popularity in recent years.
Cork is harvested from the bark of cork oak trees, which means that it can be harvested without harming the tree, making it a sustainable choice.
Additionally, cork has natural insulating properties and is comfortable underfoot.
Bamboo flooring is another popular choice for eco-friendly homes.
Bamboo grows quickly and can be grown without pesticides or fertilizers, making it an environmentally friendly option.
It also has a similar look and feel to hardwood floors but with a lower environmental impact.
However, it's important to note that not all bamboo flooring is created equal – some may use adhesives or finishes that are not eco-friendly.
Types of Sustainable Flooring:
Sustainable flooring is a growing trend in eco-friendly homes.
There are several types of sustainable flooring options available in the market, including bamboo, cork, reclaimed wood, linoleum, and recycled glass.
---
Read Also :
---
Bamboo is a great option for those looking for a durable and renewable material that grows quickly and can be harvested without harming the environment.
Cork flooring is also an environmentally friendly option as it comes from the bark of cork oak trees which regrow every few years.
Reclaimed wood is another popular choice among homeowners who want to reduce their carbon footprint.
This type of sustainable flooring uses salvaged wood from old buildings or structures that have been demolished or are no longer in use.
Linoleum is made from natural materials such as linseed oil, recycled wood flour, and limestone dust which makes it biodegradable and non-toxic.
Lastly, recycled glass tiles are becoming increasingly popular due to their durability and unique design options.
Benefits of Sustainable Flooring:
Sustainable flooring options have numerous benefits for eco-friendly homes.
One of the most notable advantages is their environmental friendliness.
Sustainable flooring materials are made from renewable resources or recycled materials, which significantly reduces their carbon footprint compared to traditional flooring options.
Another benefit of sustainable flooring is its durability and low maintenance requirements.
These types of floors are resistant to scratches, stains, and wear and tear, making them a practical choice for high-traffic areas.
They also require minimal upkeep and don't need harsh chemicals or specialized cleaning products to maintain their appearance.
Installation and Maintenance of Sustainable Flooring:
When it comes to sustainable flooring options, there are many choices available to eco-conscious homeowners.
However, the installation and maintenance of these flooring types require some level of expertise and consideration.
For example, bamboo flooring is a popular choice for its sustainability and durability but requires proper installation to prevent warping or cupping.
The process of floor refinishing involves sanding down the top layer of the floor to remove any scratches, dents, or stains.
After that, a fresh coat of stain or finish is applied to create a new protective layer on top of the wood.
Floor refinishing can be done on hardwoods such as oak and maple or engineered woods such as bamboo and cork.
Another popular option is cork flooring which is renewable and biodegradable.
The installation process involves ensuring that the subfloor is properly leveled before laying down the cork tiles.
Regular maintenance includes sweeping or vacuuming regularly to prevent scratches and using a damp mop with non-acidic cleaners.
DIY or Professional Installation, Proper Cleaning Techniques
DIY or professional installation is a crucial decision when it comes to sustainable flooring options.
While DIY can be cost-effective, professional installation ensures that the flooring is installed correctly without any mistakes.
Improper installation can lead to premature wear and tear, causing more waste and environmental damage in the long run.
Therefore, if you lack experience in installing sustainable flooring options like bamboo or cork, it's best to hire a professional.
Proper cleaning techniques are essential for maintaining the longevity of your eco-friendly floors.
Avoid using harsh chemicals and cleaners that contain toxic ingredients as they can harm your health and the environment.
Instead, use natural cleaning solutions like vinegar or baking soda mixed with water for regular maintenance.
Conclusion
In conclusion, choosing sustainable flooring options for your eco-friendly home is a smart choice.
With many options available including bamboo, cork, and reclaimed wood, there are plenty of choices to fit your style and budget.
Not only do these flooring types reduce your carbon footprint, but they also offer durability and low maintenance.
Take the time to research and invest in an eco-friendly flooring option that aligns with your values as a conscious consumer.
By making this small change, you can contribute to a healthier planet and create a beautiful home environment for years to come.
Join the movement towards sustainability by choosing sustainable flooring options for your home today!