Cork is a truly unique natural material, which is harvested from the bark of the cork tree, and it is very popular among homeowners. If you are planning to install cork planks or tiles in your home and you want a shiny floor, this article was written for you.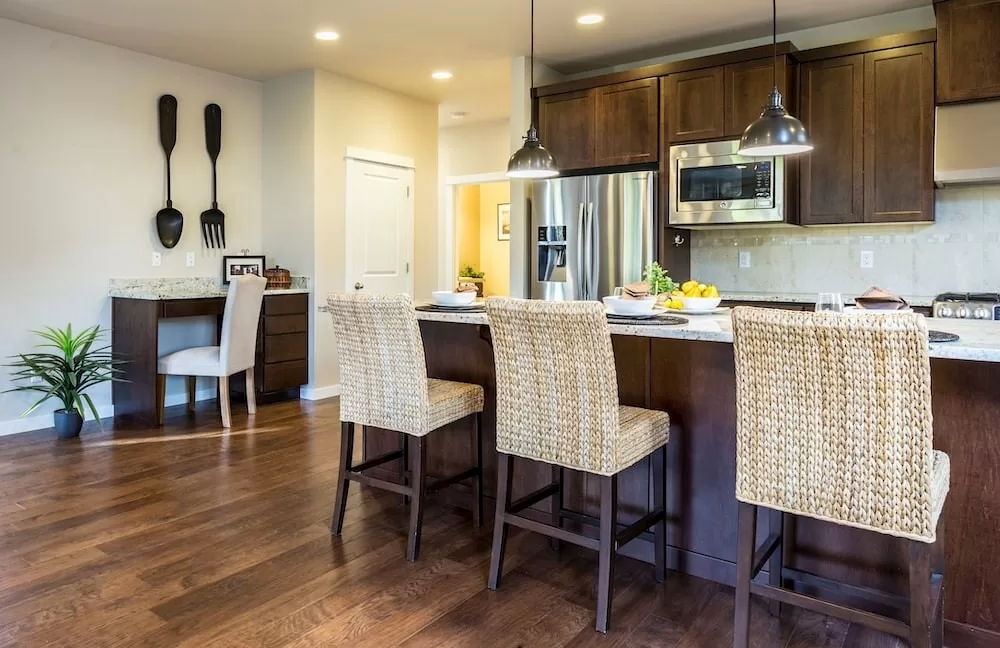 Applying Sealant To The Floor
Cork is a porous material; therefore, it needs to be sealed to prevent liquid from penetrating the surface. Polyurethane varnish is recommended to seal cork flooring, which makes it watertight, plus varnish also brings up the shine on cork flooring. Two coats of thick varnish will leave the floor glistening like glass, which is the way most homeowners prefer to get a shine on their cork floor.
Natural Wax
If you use 100% natural wax on your cork floor, not only do you get a layer of protection, but you can also buff the floor to obtain a glistening sheen. Hire a floor buffing machine for the day and wax several times for the best result, which can be repeated yearly to retain the shine. Should you wish to re-sand the floor, you will have to remove the wax first.
Cleaning Instructions
If you want to clean cork flooring, use a mild cork-cleaning agent mixed with water; do not immerse the floor in water, wring out the water from your mop and that will clean the floor. Be thorough when mopping and rinse the mop in the solution regularly. The water should turn black by the time you have finished. This can be a monthly chore, while daily sweeping with a soft brush is important.
Vinegar & Water
A ratio of 4 parts vinegar to 1 part water is perfect for cleaning cork flooring, as the solution cuts through grease and grime without damaging the cork. Avoid using ammonia and chemical products, as these can damage the natural cork.
Mop Up Spills
Keep an absorbent sponge handy and quickly mop up any spills; if liquids are on the surface, they can penetrate through to the cork, which will have to be replaced. If you would like to see a range of cork flooring in a natural setting, pay your local flooring showroom a visit, where you can get the tiles/planks, adhesive, and spacers, with a choice of underlay products. The staff are very knowledgeable and can answer any questions you might have.
Daily Mop
Buy a decent mop with some volume and after wringing out the mop, make easy side-to-side sweeps, rinsing the mop every few minutes. Start with a sweep to remove all particles and dust, then run the damp mop over the floor and open the windows to air the room. The last thing at night is the best time to mop the floor, if you have the energy, that is.
Sustainable Cork Harvesting
The correct method to harvest cork is every 8-9 years, which does not harm the trees. The leading cork flooring tiles Perth supplier, for example, has a showroom where you can view the best natural cork products in a wide range of shades and finishes.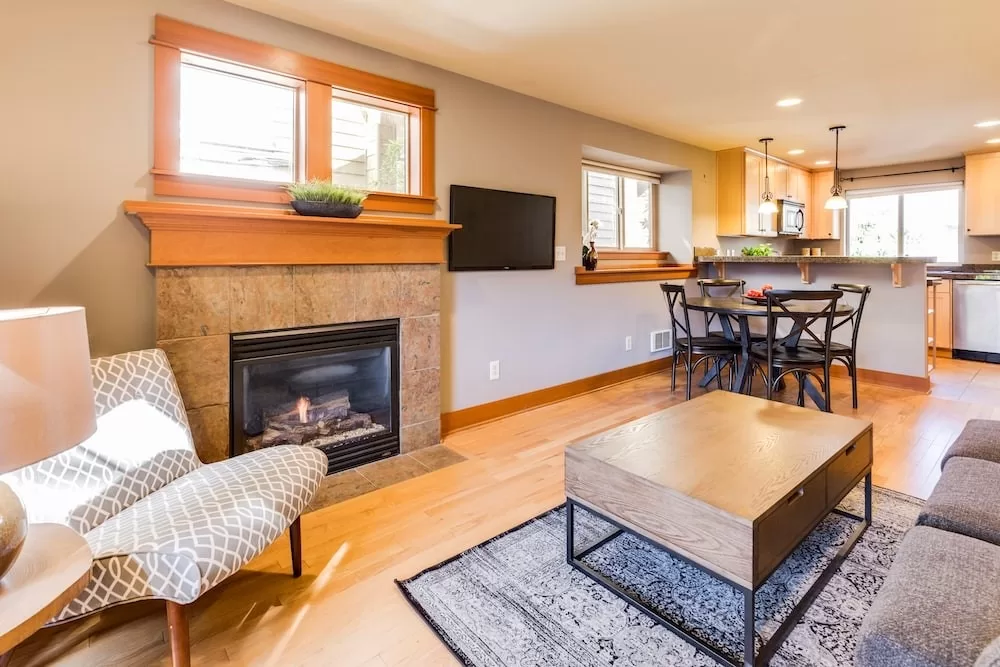 You can also locate a cork flooring showroom in your area with a quick online search. These showrooms or suppliers have a team of professional cork flooring installers, should you prefer to leave it to the experts; self-installation saves you a fortune and the supplier offers full support for DIY-ers.
Cork flooring demands a level of TLC if you want it to be a stunning showcase in your home and with natural wax, you can bring out the best of beautiful cork. If you look after your cork floors, they will last for many years, and with regular waxing, you can build up quite a shine.