Purchasing a home is one of the most significant financial investments an individual will make in their lifetime. However, many people do not have the financial resources to buy a home outright, which is why home loans and mortgage options exist.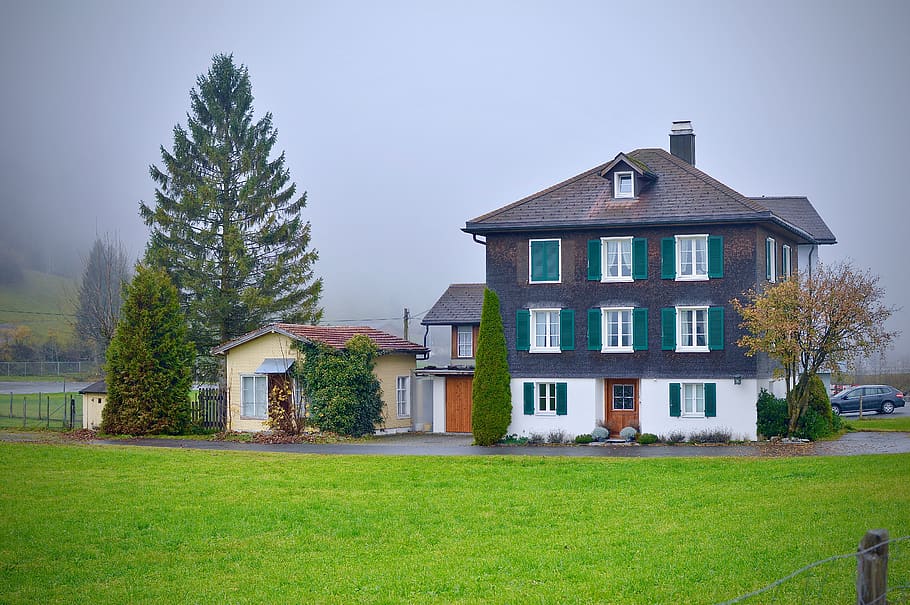 Financing a home requires careful planning and consideration of various options. In this article, we will discuss the different types of home loans and mortgage options available to potential homebuyers and how to navigate them.
Types of Home Loans
There are several types of home loans, each with its own benefits and drawbacks. The most common types of home loans are:
1. Conventional Loans
These are the most traditional type of home loan and are not insured by the government. They are typically offered by banks and require a down payment of at least 20% of the home's purchase price
The interest rates for conventional loans may vary depending on the borrower's credit score, financial history, and other factors.
2. FHA Loans
These are backed by the Federal Housing Administration (FHA) and designed for first-time homebuyers or those with lower credit scores.
These loans typically require a down payment of as little as 3.5% of the home's purchase price, making them a popular choice for many homebuyers. However, borrowers must pay an upfront mortgage insurance premium and an annual premium for the life of the loan.
---
Read Also:
---
3. VA Loans
These are available to eligible veterans, active-duty service members, and their spouses. They are backed by the Department of Veterans Affairs (VA) and require no down payment. VA loans typically have lower interest rates than conventional loans and do not require mortgage insurance.
4. USDA Loans
These are available to homebuyers in rural areas who meet certain income requirements. These loans do not require a down payment, and borrowers may qualify for a low-interest rate.
5. Jumbo Loans
These are designed for high-income borrowers who need to borrow more than the conventional loan limit. These loans typically require a higher down payment and have higher interest rates than conventional loans.
Mortgage Options
Once a borrower decides on a home loan type, they must consider the mortgage options available, including those offered by local mortgage brokers in Newcastle, which can provide personalized advice and assistance in finding the best loan for their needs. The most common mortgage options include:
1. Fixed-Rate Mortgages
These have a fixed interest rate for the life of the loan, typically 15 to 30 years. This means that the monthly mortgage payment will remain the same throughout the loan's term. Fixed-rate mortgages offer stability and predictability, making them a popular choice for many homebuyers.
2. Adjustable-Rate Mortgages (ARMs)
These have an interest rate that changes periodically based on market conditions. ARMs typically have lower initial interest rates than fixed-rate mortgages but can be riskier due to the possibility of an interest rate increase in the future.
3. Interest-Only Mortgages
These allow borrowers to pay only the interest on the loan for a set period, typically five to ten years. After the interest-only period ends, the borrower must start paying both the principal and interest, which can significantly increase the monthly mortgage payment.
4. Balloon Mortgages
These have a lower monthly payment than a traditional mortgage but require a large lump sum payment at the end of the loan term. Balloon mortgages can be risky for borrowers who may not have the funds to make the final payment.
Navigating the Loan Process
Navigating the home loan process can be overwhelming, but there are steps borrowers can take to make the process smoother.
1. Check Your Credit Score
Before applying for a home loan, borrowers should check their credit score. The credit score is a critical factor in determining the interest rate for the loan.
Borrowers with a higher credit score typically qualify for lower interest rates, which can save them thousands of dollars over the life of the loan. If a borrower's credit score is low, they should take steps to improve it before applying for a home loan.
2. Determine Your Budget
Before beginning the home loan process, borrowers should determine their budget. This includes calculating their monthly income and expenses to determine how much they can afford to spend on a mortgage payment each month. This will help borrowers avoid the mistake of taking out a loan that is too large for their budget.
3. Shop Around for Loans
Borrowers should shop around for home loans from various lenders to compare interest rates, terms, and fees. It is essential to understand all the costs associated with a loan, including closing costs, origination fees, and prepayment penalties.
Comparing loans from multiple lenders can help borrowers find the best loan for their financial situation.
4. Get Pre-Approved
Getting pre-approved for a home loan can help borrowers understand how much they can afford and give them an advantage when making an offer on a home.
Pre-approval involves submitting an application and financial information to a lender, who then provides a letter stating the amount of the loan the borrower is approved for.
5. Understand the Loan Terms
Before accepting a loan, borrowers should understand all the terms and conditions of the loan, including the interest rate, the length of the loan, and any fees associated with the loan. It is essential to read and understand the loan documents carefully to avoid any surprises or hidden fees.
Conclusion
Financing a dream home can be a complicated and overwhelming process, but it is essential to take the time to understand the different types of loans and mortgage options available.
By checking credit scores, determining budgets, shopping around for loans, getting pre-approved, and understanding loan terms, borrowers can make informed decisions and find the best loan for their financial situation.
The key is to be patient, diligent, and thorough in navigating the loan process. By doing so, potential homebuyers can achieve their dream of owning a home.