Achieving homeownership is a dream for many people. However, the home-buying process can be overwhelming and complicated, especially for first-time buyers.
In this comprehensive guide, we will take a closer look at the home-buying process and provide tips and advice to help potential homebuyers navigate the process successfully.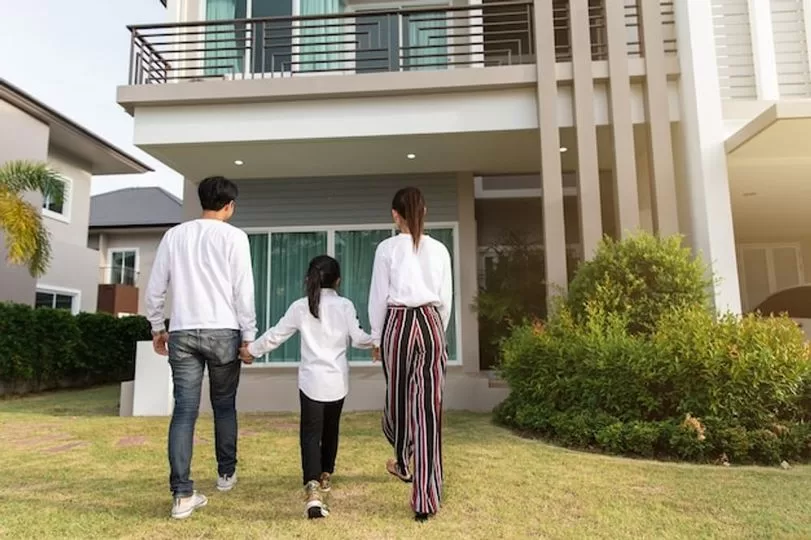 Step 1: Determine Your Budget
Before beginning the homebuying process, it is essential to determine your budget. This includes calculating your monthly income and expenses to determine how much you can afford to spend on a mortgage payment each month.
It is recommended that your mortgage payment should not exceed 28% of your gross monthly income.
In addition to the mortgage payment, potential homebuyers should consider other expenses associated with homeownership, such as property taxes, homeowner's insurance, maintenance, and repairs.
It is essential to have a clear understanding of these expenses to avoid taking out a loan that is too large for your budget.
Step 2: Get Pre-Approved for a Loan
Getting pre-approved for a home loan can help potential homebuyers understand how much they can afford and give them an advantage when making an offer on a home.
Pre-approval involves submitting an application and financial information to a lender, who then provides a letter stating the amount of the loan the borrower is approved for.
To get pre-approved for a loan, potential homebuyers should gather financial documents such as tax returns, pay stubs, and bank statements. Lenders will review this information to determine the borrower's creditworthiness and ability to repay the loan.
---
Read Also:
---
Step 3: Find a Real Estate Agent
A real estate agent can help potential homebuyers navigate the homebuying process, including finding homes that meet their needs and negotiating offers. It is essential to find a reputable agent who has experience in the local market.
Potential homebuyers should ask for recommendations from friends and family, research online reviews, and interview multiple agents to find the best fit. It is crucial to choose an agent who is knowledgeable, responsive and has the potential homebuyer's best interests in mind.
Step 4: Start House Hunting
Once you have determined your budget, obtained pre-approval for a loan, and found a real estate agent, it is time to start house hunting. Your agent will provide you with a list of homes that meet your criteria, such as location, size, and price range.
When visiting homes, it is important to look beyond the surface level and pay attention to details such as the condition of the roof, plumbing, and electrical systems. It is also important to consider the neighborhood, school district, and commute time.
Step 5: Make an Offer
Once you have found the home of your dreams, it is time to make an offer. Your agent will help you draft a purchase offer that includes the purchase price, contingencies, and other terms of the sale.
Contingencies are conditions that must be met before the sale can be finalized, such as a satisfactory home inspection or appraisal. It is essential to include contingencies in the purchase offer to protect yourself from unforeseen issues that may arise during the home-buying process.
Step 6: Close the Sale
If the seller accepts your offer, it is time to move forward with the closing process. This involves signing a purchase agreement and working with a title company to transfer ownership of the property.
Before closing, it is essential to review all the documents carefully and ask any questions you may have. It is also important to have a final walkthrough of the property to ensure that any repairs or agreed-upon changes have been made.
Step 7: Move In
Congratulations, you are now a homeowner! Once the sale is closed, it is time to move in and make the house your own. This may include painting, furniture shopping, and decorating.
It is also important to take steps to maintain and protect your investment. This includes regular home maintenance, such as cleaning gutters and changing air filters, and obtaining homeowner's insurance to protect against unexpected events such as fire, theft, or natural disasters.
Tips for a Successful Homebuying Process
1. Be Prepared
Before beginning the home-buying process, make sure you are financially prepared. This includes having a stable income, a good credit score, and a clear understanding of your budget and expenses.
2. Work with Professionals
It is essential to work with professionals throughout the home-buying process, including lenders, real estate agents, and home inspectors. These professionals can provide guidance and support to help you make informed decisions.
Furthermore, working with professional Sydney architects during the homebuying process can also be beneficial, especially if you are considering purchasing a fixer-upper or planning to make significant renovations to the property.
3. Don't Rush the Process
Homebuying is a significant investment, and it is important to take the time to find the right home and loan for your needs. Don't rush the process or feel pressured to make a decision before you are ready.
4. Be Flexible
It is important to be flexible and open-minded during the home-buying process. This may mean considering homes outside of your original criteria or being willing to compromise on certain features to find the right home for your budget.
5. Plan for The Future
When considering a home, it is important to think about your long-term plans. Are you planning to start a family? Will you need additional space in the future? Thinking about these factors can help you make a decision that will meet your needs for years to come.
Conclusion
Achieving homeownership is a significant milestone for many people. However, the home-buying process can be complicated and overwhelming.
By following the steps outlined in this comprehensive guide and working with experienced professionals, potential homebuyers can navigate the process successfully and find the home of their dreams. With careful planning and consideration, homeownership can be a rewarding and fulfilling experience for years to come.