Your bedroom is perhaps the most important room in the house; it is the room where you go to relax and recharge after a long and tiring day.
Therefore, it is essential that your room is not only cozy but also peaceful so when you get into bed, you are ready to drift off into an undisturbed and restful sleep.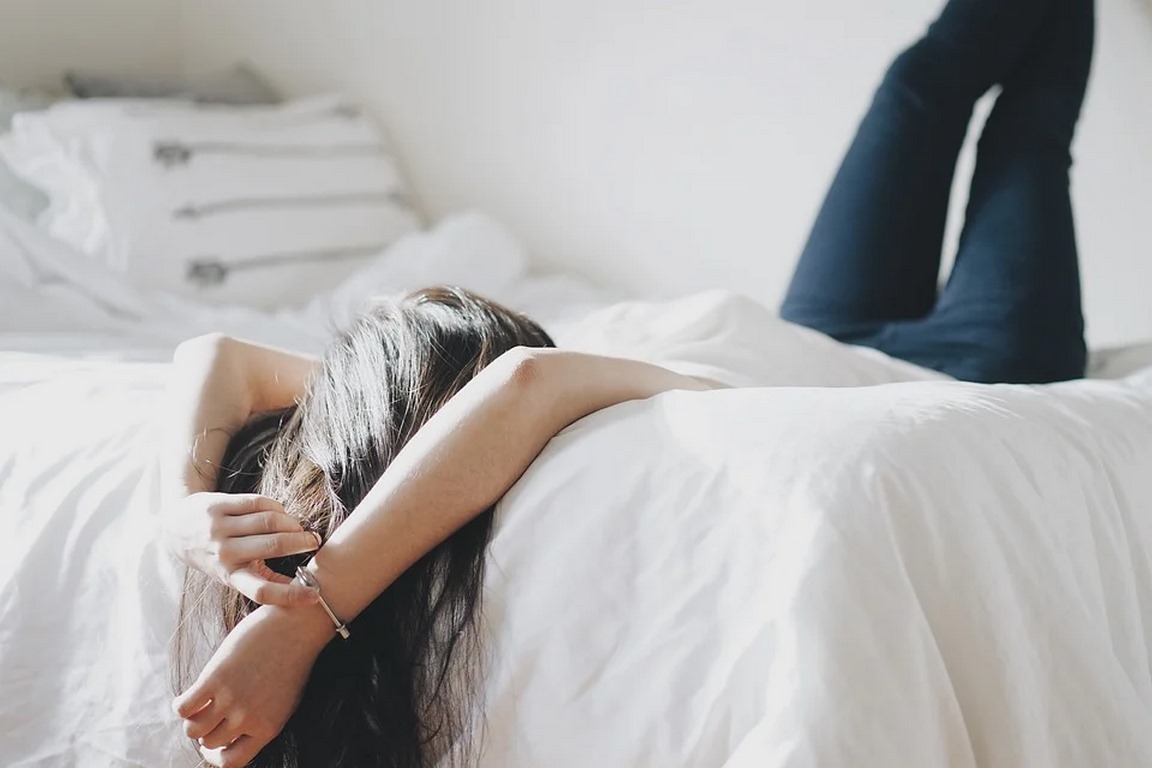 Upgrading your room with small and simple additions can greatly improve your sleeping experience and ensure you are getting the rest you rightly deserve. Read on for a few ideas on how to upgrade your bedroom in simple and easy steps.
Relaxing Lighting
Another simple addition to your bedroom is ambient lighting. It has been proven that using only dim or red lights directly before bedtime can help you sleep better.
Avoid lights that are cold and bright and on the whiter side of the spectrum, and rather invest in warm lighting schemes for the bedroom, especially ones with dimming capabilities, as they can help lull you to sleep.
Additionally, avoid using electronic devices before sleeping, as the light that emanates from them can also affect your sleeping experience.
The same goes for watching TV before bed, as this decreases your quality of sleep because of the bright flashing lights the TV projects.
It also goes without saying that sleeping in front of the TV is a giant no-no as it affects the quality of sleep.
---
Read Also:
---
Mattress Upgrade
Most mattresses tend to have a lifespan of about 7 to 8 years, so if yours is older than that, you should consider switching it up. An uncomfortable mattress or one that is unsuitable for your needs can cause you to experience a restless night's sleep.
It would be wise to invest in a mattress that supports your back and keeps your neck properly aligned with the rest of your body, but that is cozy and comfortable at the same time.
Research the different types of mattresses before purchasing to ensure you are buying the best mattress for your needs.
Mattress toppers from comfortablecreaturesaustralia.com.au are a great alternative that can add extra comfort to your sleeping experience if you don't have enough cash lying around to invest in a new mattress.
Fancy Bedding
Your bed is arguably the most important part of your bedroom as it's where you drift off to sleep. Upgrading your bed is an easy way to improve the environment you sleep in.
Always make up your bed, as a room that looks tidy and uncluttered provides a better night's sleep. Investing in some soft new sheets and fancy duvets can also upgrade your sleeping experience.
Decking your bed with luxurious duvet covers makes all the difference in the world when it comes to how well you sleep. Duvet covers made of Egyptian cotton are of high quality, soft, and feel soothing on your skin.
Certain fabrics, such as cotton, wool, silk, bamboo, and linen, can also wick moisture, meaning they take in extra moisture and help keep you at the utmost level of comfort.
Essential Oils Diffuser
Another easy bedroom addition that can make a whole lot of difference is an essential oils diffuser. Aromatherapy, a technique based on the usage of relaxing oils to improve wellness, dates back to Ancient Egyptian times and can help you fall into a deep sleep.
Some essential oil scents, such as lavender, have been proven to promote relaxation and peaceful sleeping. Scientifically, lavender scents decrease the heart rate and blood pressure, which prompts better sleep at night.
There are different ways you can integrate lavender scents into your bedroom environment, like using an essential oils diffuser to distribute the scent throughout the room.
Other ideas include lavender scented candles placed strategically around the room, incense that is burnt, or even simply spritzing your pillow with lavender oil spray that can help you sleep like a newborn baby.
Blackout Curtains
Light is one of the things that mostly affects your quality of sleep. Even the smallest speck of light can wake you up and disturb your sleep.
It is important to keep out any form of light during your sleeping time. An easy way to ensure your room stays dark and cozy all night long is to use blackout curtains.
They are similar to regular curtains but include an insulating layer that keeps sunlight and any form of artificial light from outside seeping into your room. If you can't afford to purchase blackout curtains, then you can use a sleeping mask.
It's best to choose a mask that is made of breathable fabric, such as cotton, satin, or silk, to avoid inflammations or skin rashes and ensure that the mask remains comfortable enough on your skin so you can sleep soundly through the night.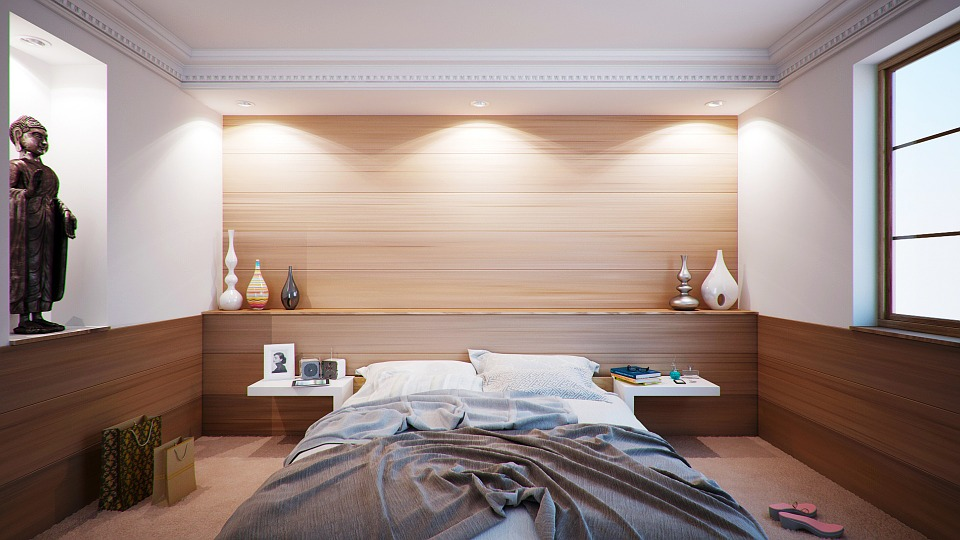 Bright and Beautiful Plants
Buying bright and beautiful plants to place in your room can add a sense of calm to your bedroom environment. Besides giving the room a fresh and colorful look, they also release mild relaxing scents that promote wellbeing.
Many people choose Aloe Vera plants to put in their bedrooms because of their healing properties. Aloe Vera plant's leaves have a big surface area, allowing them to produce a significant amount of oxygen, which purifies the room's air. It makes it a great bedroom addition, especially for those who suffer from asthma or recurring allergies.
Purchasing blackout curtains rather than using regular ones that let in a lot of disturbing light, placing ambient lighting strategically in the room, investing in luxurious bedding sheets and duvets, or even using a diffuser with relaxing essential oils will help you to wind down and destress at the end of a busy day, and acquire a much needed good night's sleep.
Making any of these easy changes to your bedroom will ensure that you recharge properly and are always ready to seize the next day. Revitalizing your mind and body doesn't always mean a visit to a luxurious spa, simply adopt these few tips to your bedroom for the same effect.