A solid and well-kept roof keeps you and your family safe. On the other hand, moss and damaged shingles may cause you some concern when you first encounter them. But before you start to panic, let's dig a little deeper into the problem.
A few cracked-up spots don't always mean that you need a roof replacement. However, several other signs tell you it's time for you to get a new roof.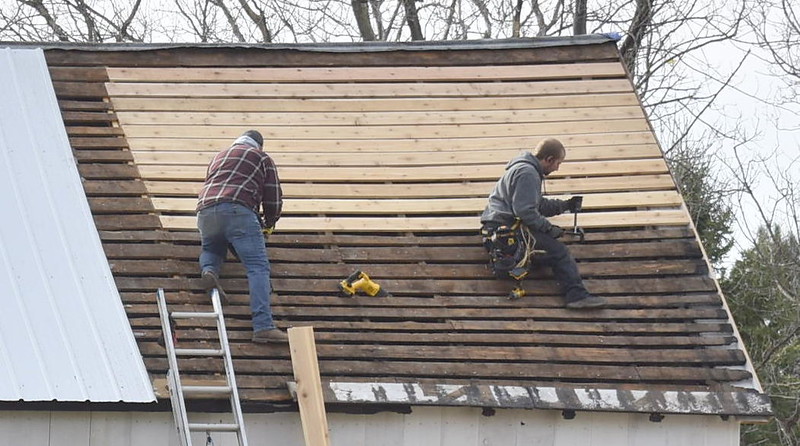 So if you live in Charlotte, don't worry, as you can find roofing contractors at very affordable prices. With their help, you can make your home look and function like a new place.
That said, below you'll find the signs that will tell you that you need to call roofers immediately:
1. You Find Droopy and Saggy Spots on Your Roof
Droopy and saggy spots on your roof are a tangible sign that your decking (the structure that supports and holds the ceiling) is in trouble due to moisture, and the roof needs an immediate replacement.
If you think it's safe for you to walk on the roof, try to notice how it feels. If it feels bouncy, as if you are walking on a trampoline – get off and reach out to a reliable Charlotte roofing contractor immediately. With their assistance, you provide family members living inside the house with the benefit of safety and security.
2. The Roof is Turning Into a Greenhouse
Plants coming to life on your roof doesn't always mean that it needs to be replaced, but it does mean that you need to take some steps to clean them. Vegetation can easily cause damage to roofing materials – and invite other notorious things like pests and creepy-crawlies.
You can clean your roof by yourself by using a ladder, a broom, and a cleaning solution from the department store nearest to your home. However, if that's not your cup of tea, it may be right for you to find and hire a local roof cleaning company.
---
Read Also:
---
3. You See Daylight in the Attic
An important place to look for roof damage is the attic of your house. It doesn't matter where you live, and you shouldn't be able to see rays of sunlight coming from the roof boards. However, if you see them, your roof has a severe problem that needs an immediate solution.
Also, when you are examining the attic for any potential problems, make sure you check for the signs of moisture. Moisture and water stains on the roof boards are a direct sign of a leaky roof that needs to be replaced.
4.  Your Chimney Flashing Is in Bad Shape
Flashing is a curious roofing material that creates a water-tight seal around the chimney and other penetrations on your roof. Typically made of steel or aluminum, the flashing can last up to 30 years.
However, if unfortunately it rusts or cracks, water can get into your chimney and thus your home. If such a situation arises, a local and reliable roofing contractor can tell you if the chimney flashing needs fixing or not.
In Conclusion
When your home is in Charlotte and you are facing trouble with your roof, find ways to improve it by following the tips mentioned above. With a sturdy roof on your head, you keep everyone in the family safe while maintaining your peace of mind.