We all know how much dogs like running, but sometimes their enthusiasm gets them into trouble. Many pet owners elect to fence in their yards for this reason.
Electric fences are becoming more and more common. This is true, especially among homeowners with smaller yards that aren't suited for a standard fence.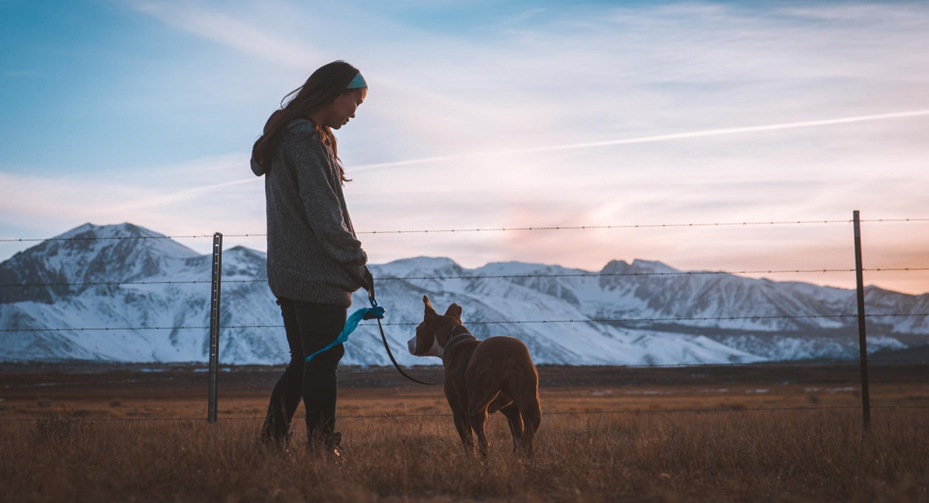 What Are Electric Fences and How Do They Operate?
Electric fences are a type of physical barrier used to contain animals or deter intruders. They typically consist of a series of wires. These wires are attached to a power source, such as a battery or mains power.
They are designed to deliver a brief electric shock when touched. This shock is usually enough to deter animals or people from crossing the fence.
Electric fence is commonly used in agricultural settings to contain livestock. They are also used in residential and commercial settings to protect against unwanted intruders and trespassers. Electric fences are usually constructed with a combination of metal and plastic components. They can be customized to fit the specific needs of the property owner.
Comparing Different Types of Electric Fences Available on The Market
When it comes to keeping your dog safe and secure, an electric fence is an effective solution. With the wide range of electric fences available on the market, it can be difficult to know the best dog electric fence to choose from. We will explore the different types of electric fences and compare their features to help you make an informed decision.
First, let's take a look at the traditional electric fence. These are typically made of metal and are designed to keep your dog within the designated boundaries. They come in various sizes and can be customized with additional features such as alarms or flashing lights.
The downside of this type of dog electric fence is that it requires regular maintenance and can be quite costly.
Second, let's look at the wireless electric fence for dogs, which uses a radio signal to create an invisible boundary that your dog cannot cross.
They are easy to install and require minimal maintenance but may not be suitable for larger areas or areas with heavy vegetation. Additionally, these types of fences are relatively expensive compared to traditional ones.
Finally, let's consider electric underground fences. They are a buried wire system that sends an electrical signal when your dog attempts to cross the boundaries set by the system. These systems offer more flexibility than traditional electric fences as they can be used in both large and small areas.
---
Read Also:
---
Advantages & Disadvantages of Installing an Electric Fence for Your Dog
The primary advantage of installing an electric fence for your dog is the convenience and hassle-free setup. Unlike traditional fences, electric fences can be installed quickly and don't require a lot of maintenance or upkeep.
Additionally, they are often cheaper than traditional fencing systems, making them a great option for those on a budget.
On the downside, electric fences may not be suitable for every location or situation. Do you live in a rural area with lots of wildlife? You may need to install additional barriers around the perimeter of the electric fence to keep animals out.
Furthermore, if you live in an area with frequent power outages, you may need to invest in a backup battery system. This backup system will ensure the fence remains operational even when the power is out.
Protecting Your Dog with An Electric Fence: What to Know Before You Buy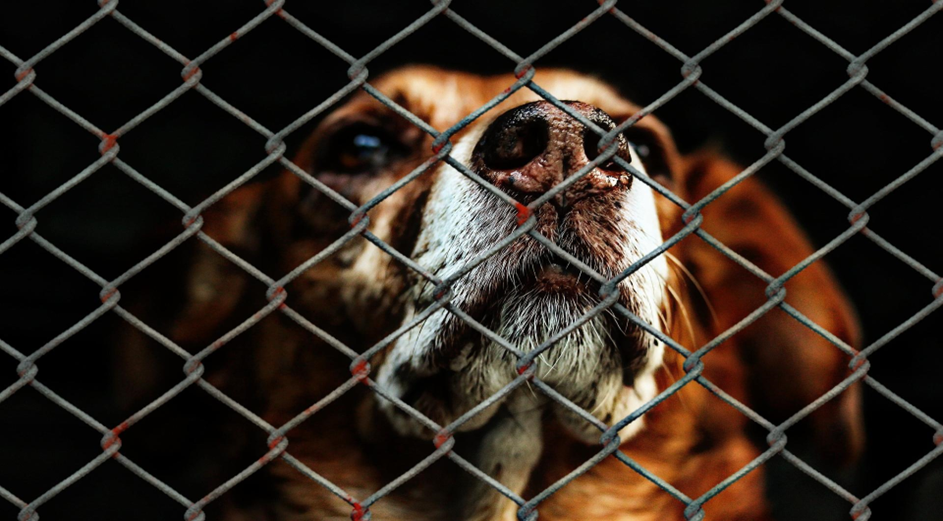 It is important to understand the benefits and safety considerations that come with a dog electric fence system. An electric fence can provide an effective way to keep your pet safe and secure within a designated area.
To ensure that you are making the best choice for your pet, here are eight things you should know before making a decision:
1.   Dog Electric Fences Are Designed to Create a Boundary That Your Pet Cannot Cross
Electric dog fences are an effective way to keep your pet safe and secure within a designated area. They work by creating an invisible barrier that your pet cannot cross. The fence is powered by a transmitter that is connected to a collar worn by your pet.
When your pet approaches the boundary, the collar will emit a warning sound. If your pet persists to cross the boundary then a mild electrical shock will be induced. This will train your pet to stay within the designated area. Electric dog fences are a great way to keep your pet safe and secure, while still allowing them to enjoy the outdoors.
2.   These Types Of Fences Are Relatively Easy To Install And Require Minimal Maintenance
Electric dog fences are relatively simple to install and require minimal maintenance. This makes them an ideal choice for pet owners who need an effective way to keep their dogs contained.
Installation typically involves burying a wire around the perimeter of the yard and connecting it to a transmitter. Once the wire is in place, the transmitter sends a signal to the receiver collar worn by the dog.
3.   Electric Dog Fences Are Typically Less Expensive Than Traditional Fencing Options
Electric dog fences are an affordable and convenient way to keep your pet safe and secure in your yard. These fences are typically less expensive than traditional fencing options, such as wooden or chain link fences.
Electric dog fences also offer added convenience, as they can be easily adjusted to accommodate changes in your pet's size or behavior.
4.   They Are a Good Option for Pet Owners Who Have Limited Yard Space
For pet owners with limited yard space, electric dog fences are an excellent option. They provide a safe and secure environment for your pet without taking up any physical space in the yard.
Additionally, electric dog fences can be used to create a variety of shapes and sizes of enclosures. Thus, allowing pet owners to customize their pet's play area to fit their needs.
5.   It Is Important to Note That Electric Dog Fences Are Not A Substitute For Proper Training And Socialization
It is important to understand that electric dog fences are not a replacement for proper training and socialization. While electric dog fences can help keep your pet contained, they do not teach your pet proper behaviors. They do not provide the same level of socialization as interacting with other animals and people.
Training and socialization are essential to ensure that your pet is safe, healthy, and well-behaved. Electric dog fences should be seen as a supplement to, not a replacement for, proper training and socialization.
6.   Electric Dog Fences Should Not Be Used to Contain Aggressive or Unruly Pets
Electric dog fences should not be used to contain aggressive or unruly pets. This is because the shock from the fence can cause further aggression or fear in these animals.
It is important to note that electric dog fences should not be used as a substitute for proper training and behavior modification. If a pet has aggressive tendencies, it is important to work with a professional trainer or behaviorist to address the problem.
7.   Check With Local Laws and Regulations to Ensure That Electric Dog Fences Are Allowed in Your Area
Before investing in an electric dog fence, it is important to check local laws and regulations. This will let you know whether electric dog fences are allowed in your area.
This is because different areas may have different rules and regulations regarding the use of electric fences for pets. It is also important to consider the safety of your pet when using an electric fence, as well as any potential hazards that could arise from its use.
By understanding the local laws and regulations regarding electric fences, you can ensure that your pet is safe and secure while enjoying the benefits of an electric fence.
Conclusion
An electric dog fence can help keep your dog safe. Electric fences decrease the possibility of escape in busy homes with a lot of foot movement because dog owners frequently fail to close a gate.
By understanding the benefits, drawbacks, and safety considerations of an electric dog fence, you can make an informed decision about the best containment option for your pet.