Kitchen island designs are becoming more popular with each passing day, and we cannot help but admire them for their stunning beauty. If you don't already know what a kitchen island is, it is a blend of countertop and cabinet that stands in the middle of a kitchen.
It works incredibly to improve spaciousness and storage in this area. As a result, the cook gets more space to prepare the food and keep the guests entertained. A kitchen island can be used for several other purposes as per your requirements and convenience.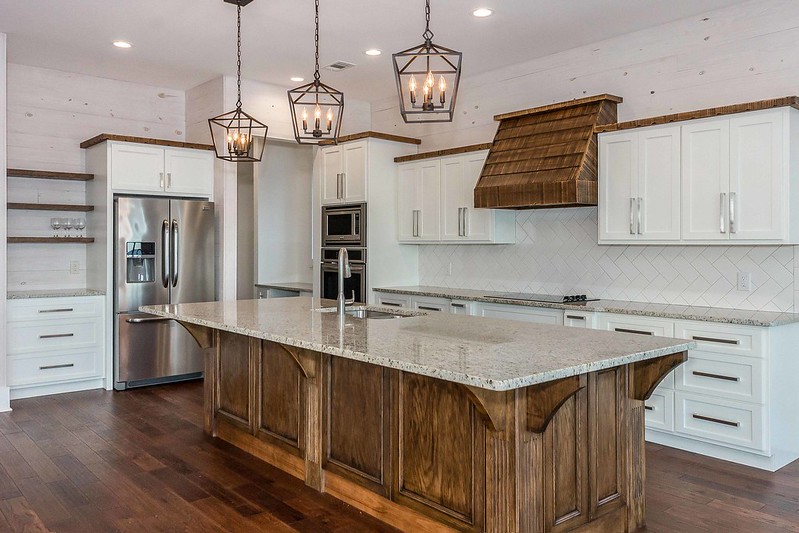 Today, there is an assortment of kitchen island designs available for you to choose from. But the one that catches our attention most profoundly is the custom kitchen island. This type of island kitchen design is tailored to your needs.
But if you wish to know whether a kitchen island is worth the investment, you can read the full article below to learn more.
If you are interested in investing in premium quartz countertops for your kitchen island, check out Caesarstone for custom kitchen island ideas and inspiration.
Pros of a Kitchen Island Design
1. Provides Ample Space
A well-planned kitchen provides the cook with sufficient space to prepare food without any disturbance. A custom island kitchen is sure to come with counter space that you can use in any way you want. If you wish to use it as a breakfast area or for baking purposes, they can come in handy whenever in need.
2. Offers Sufficient Storage
Whether your kitchen is large or small, you are likely to face storage issues at some point or another. So if you do not have any space to store your extra plates or cook your favorite meal, you can switch to a custom kitchen island and get going.
With good drawers, shelves and cabinets, you will never have minimum space to store your favorite appliances or extra utensils.
---
Read Also:
---
3. Enhances Character
Monochromatic kitchens can sometimes become boring. But if you have an island in the middle of that, it can work like magic to dramatize the entire space. With a beautiful island in the middle of your kitchen, you can add the necessary pop of color or design missing in your kitchen.
This helps complete its overall look and provides you with a stunning kitchen showpiece for years to come.
4. Best for Big Families
If you are a big family, accommodating many people inside the kitchen can soon become a problematic experience. You may especially feel this because you may find it challenging to prepare your meals or adequately even do the dishes with too many people in the kitchen.
But with an island in the middle of that, you can easily shift some kitchen prep and clean-up work there and continue to do your job without any hindrance.
5. Adds Seating Options
If you do not have a big home or enough space to accommodate a dining table in the living room, an island-style kitchen can come to the rescue. If the island in your kitchen is not used regularly, you can transform it into a bar counter or a beautiful seating area.
As such, whenever you have guests over at your place or an extra seat in need, you can count on your island without any second thought.
Cons of Having Kitchen Island Design
1. Custom Kitchen Island Cost
We all like the idea of having an island in the middle of the kitchen. But this beautiful addition comes with an added cost. It spikes the budget because it helps create a luxurious kitchen design available in many homes today.
2. Disrupts the Work Triangle
Everyone loves a versatile kitchen design, especially with an island. But creating the island design is not as easy as it seems. If it is not completed correctly, it may fail to provide ease of experience in the kitchen.
As a result, you may find it difficult to access every corner of the kitchen comfortably. It may also start to feel like a burden in the middle of the room in many ways.
As such, you must keep in mind that the design you are choosing for your kitchen provides you easy accessibility from the wash area to the refrigerator and finally to the stove.
3. A Problem for Venting and Wiring
Designing a beautiful kitchen is not the endgame. It would help if you also made sure that the venting and wiring are done appropriately to ensure safety at every step of the way. But if that is not the case, you may soon find yourself dealing with a lot of hassle.
Since it can become difficult for the electrician to properly carry out venting and wiring, we advise you not to overlook that. Make sure you have a comprehensive conversation with your interior designer regarding this. That will help examine whether your kitchen is suitable enough for an island design.
The Bottom Line
There are a variety of countertops for you to choose from. All of them are available in various shapes and sizes. You will also often find them differing according to the budget and preference, so if you have been looking for a specific countertop for a long time to create an ideal island kitchen design. So why keep waiting? Start today. We promise you will not be disappointed.