In Sydney, many homes have indoor or outdoor pools. Pools not only add to the aesthetics of a home, but it also increases the real estate value of the property.
However, there are specific regulations all pool owners in NSW have to follow as per the Australian Standard 1926-2007, Swimming Pools Act 1992, and Swimming Pools Regulation 2008.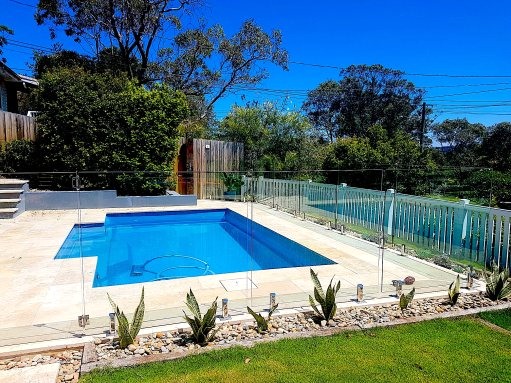 What are the Desirable Features of Your Pool Fence?
Wooden and metal wired fences may do the job just fine, but they don't have the same appeal as frameless glass fences.
These tempered glass fences are not only resilient to extreme heat, cold and humidity, but they require less maintenance than the traditional pool barriers old-school Sydney homes have used this long. Check out http://glasspoolfencingfx.com.au/ for more details on the quality of glass pool fences.
---
Read Also:
---
Why is Pool Glass Fencing Sydney Not as Easy as it Seems?
However, before installing your fences, you might want to ensure that it fits all Australian pool safety standards. Here's a brief look at the features of the compliant pool fence –
The height of the glass pool fence should be at least 1.2 meters all around the pool.
In case your home or yard boundary is a part of the pool barrier, it should be at least 1.8 meters in height.
There should be no gaps more than 0.1 meters or 100 mm between the bottom of the fence and the surface below.
The vertical pieces should not have gaps larger than 100 mm between them.
The fencing can only have horizontal climbable bars if the space between them is a minimum of 900 mm or 0.9 meters.
Additionally, your pool area should not have items that children can climb to get into the pool.
Even if you don't have a pool that is in regular use, or it is just a water feature that is deeper than 300 mm or 0.3 meters, you need to have compliant safety fencing around it.
What More Should Pool Owners Know About Pool Safety?
These regulations are enough to give long faces to the modern homeowners in Sydney, who have paid hundreds of thousands to enhance the look of their water features and back yards. However, the smart and cost-effective solution is to opt for glass fencing that does not interject the view from your porch, yet imparts safety to your pool.
Apart from the compliance in dimensions, you need to ensure that your pool fencing has the right quality to comply with the regulations. The material should be sturdy and durable for providing the homeowners and the neighbourhood children with optimum safety. Additional safety measures should include reliable safety locks on the fences and gates that swing outwards from the pool.
Why Choose Experts for Glass Fencing?
Working with pool safety fencing amateurs in Sydney might save you a few bucks, but there is a good chance that they will miss out on minute nuances of safety while installing your glass fence.
Always try to get in touch with the experts, who have been in business for a long time. They will have the necessary knowledge about the updated regulations and acts to keep your children, and neighbours safe without hampering the aesthetics of your pool.